*Provided for review. All opinions are my own*
Jen Mirman, energist and designer of zen jewelz, also known as "ZenJen," has some gorgeous pieces and I had the pleasure of receiving her Chakra Bracelet for review. The Chakra Bracelet has multi Gemstones to help balance all of the 7 Chakras – (Red Garnet, Carnelian, Yellow Calcite, Green Aventurine, Turquoise, Amethyst & Quartz) The bracelet is super well made and fits my wrist perfectly. I chose the women's average 7″ size. If you prefer to have your bracelet say something other than 'balance', you can choose from Lotus, namaste, OM symbol or no karma tag at all. So many choices!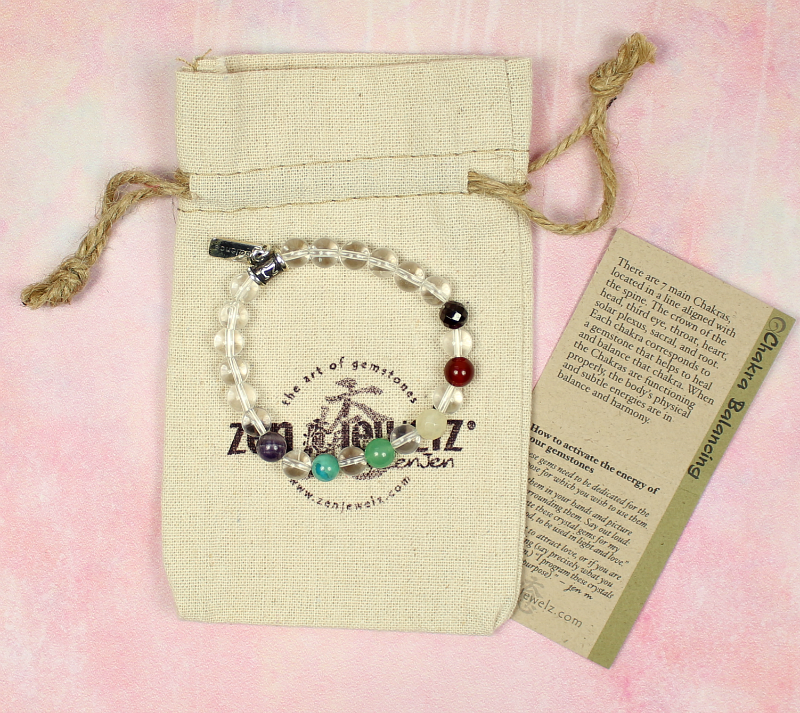 Each bracelet comes in a super cute bag with a card on how to activate the energy of the gemstones. You can even pay an extra $10 to have personal smudging done by Jen herself. Smudging is a powerful cleansing technique used by many cultures for centuries. This smoke blessing calls upon the spirits of sacred plants to drive away negative energies and restore balance. The positive results are instant.
More about Chakra:
There are 7 main energy centers in the body, known as chakras. Each chakra is located throughout our body so that it correlates to a specific body ailment and physical dysfunction; each energy center also houses our mental and emotional strengths. When we have a physical issue, it creates weaknesses in our emotional behavior. When we release the stale energy from the body, it can undo any tightness, stiffness or malfunction in that area. The clearing of the energy can also balance our emotional state of mind. The Chakra Mind-Body Balance is a two-way street: if there are certain fears and emotions we are holding on to, we experience physical restrictions, too. If you have achiness or stiffness, or certain reoccurring emotions and fears, wearing our chakra balancing bracelet can help to unblock and clear this negative energy from your body.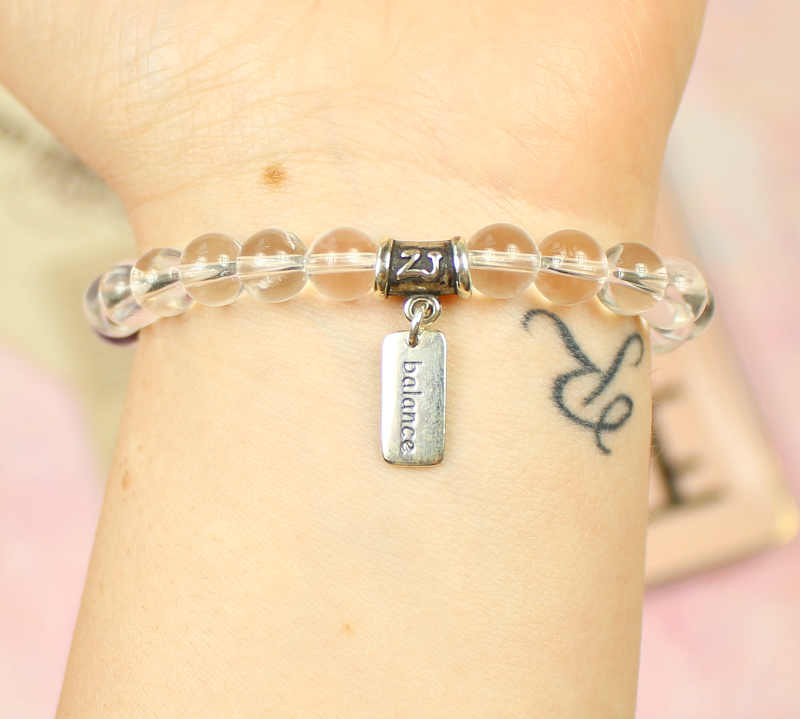 Jen has a ton of product on her site – yoga, luxury, spiritual and even fertility bracelets. (You may have seen these on the Real Housewives of New Jersey!)  You can learn more about Jen here.
I highly recommend checking out her website. There is truly a piece for everyone.  Jen has been creating for over 10 years and all of her pieces are handmade & handcrafted in the US.
What are some items that catch your eye?
*Provided for review. All opinions are my own*