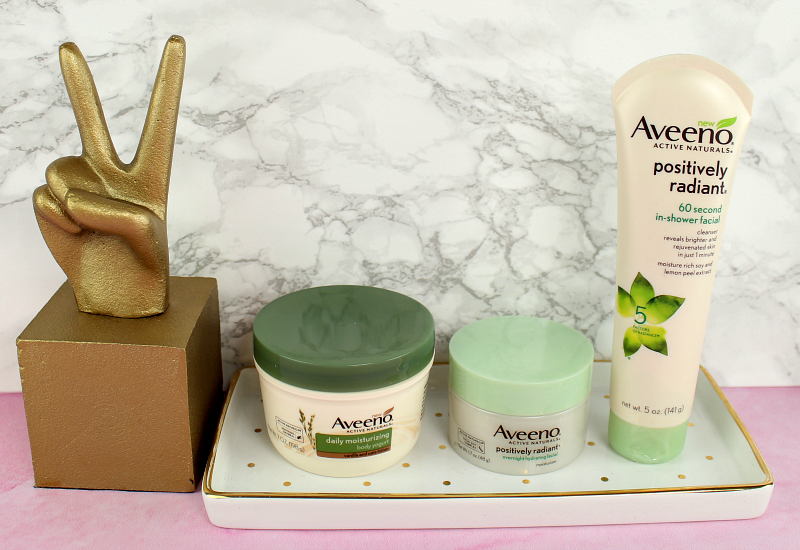 From work to kids and everything in between, it's sometimes hard to find a moment just for myself. As a mom, we get so caught up in making sure our families needs are met, and never our own. For me, I get so caught up in making sure the house is clean, dinner is on the table, the laundry is done that by the end of the day I haven't even had a chance to unwind from a stressful work day. In order to keep our sanity as moms, I think it's incredibly important that we carve out some time out of our busy day and take that moment for yourself. It's been proven that self-care makes you more emotionally and physically capable of taking care of others. Taking care of yourself is not only to stay beautiful and healthy-looking, but it's also how many of us feel our personal best.I get that maybe sometimes it's not always easy to make that time, but thankfully Aveeno® is celebrating those who make time for themselves and encouraging those who don't to take a #MomentForMe through their summer contest.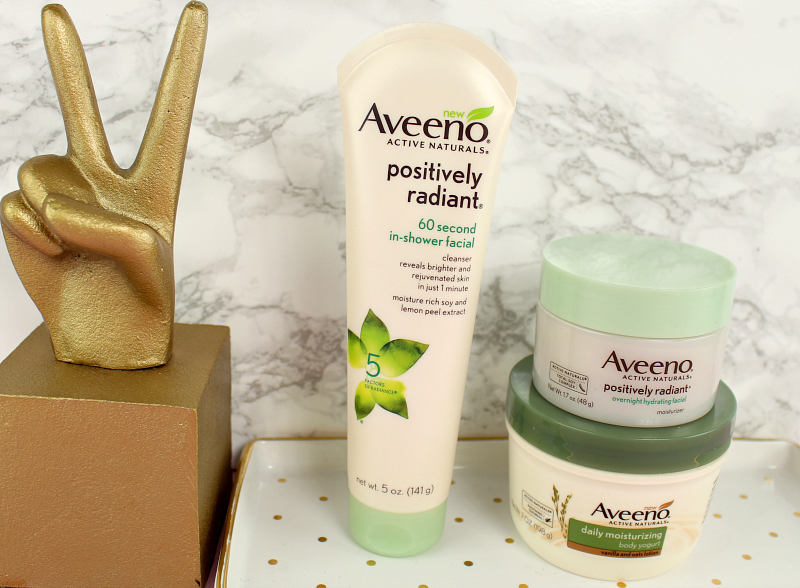 No time to go to a fancy spa? No problem!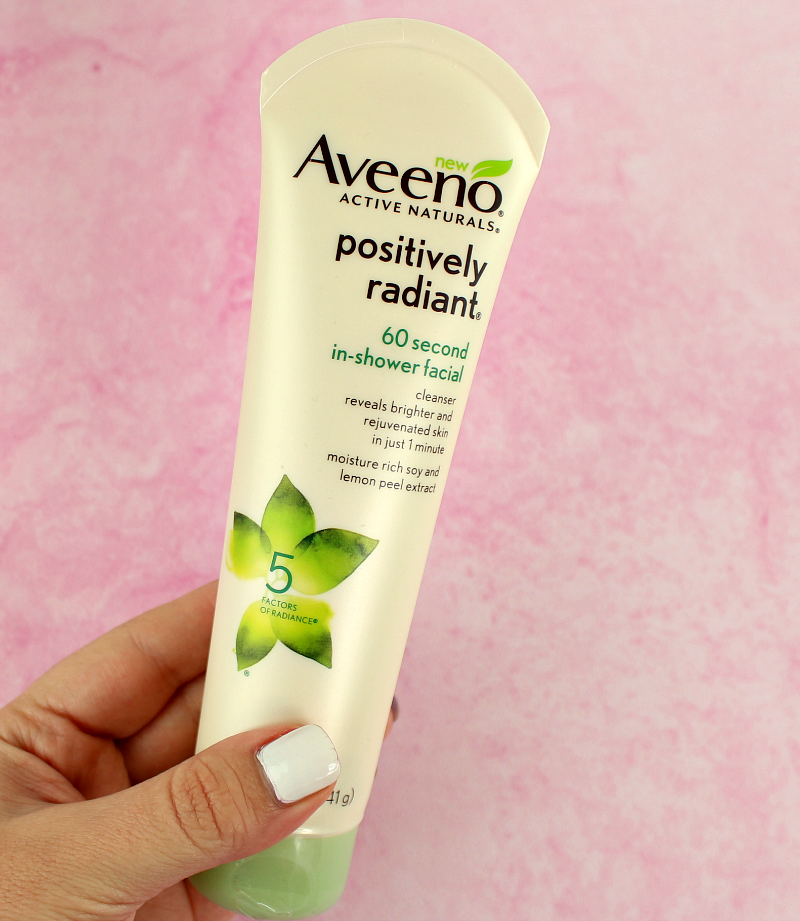 I have been using the Aveeno Positively Radiant 60-second in-shower facial cleanser every single time I jump in the shower.  I don't know about you moms out there, but when I can take a shower that lasts longer than 5 minutes, I'm in heaven. This in shower facial cleanser works with the steam of the shower to deeply but gently exfoliate away all traces of dirt, oil and dead skin.  It has transformed my dull, tired-looking skin to look brighter, more naturally radiant and velvety soft. If you ladies only have 1 minute in the shower, this is going to be your saving grace.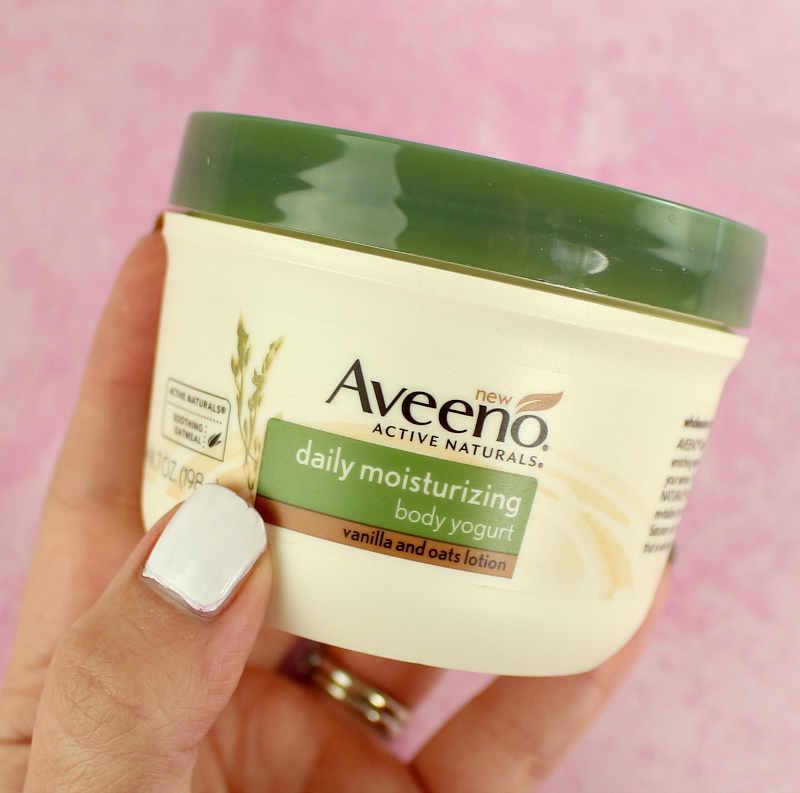 The Aveeno® Daily Moisturizing Body Yogurt will give your body the moisturization of a lifetime. The formula is incredibly rich and creamy and contains ACTIVE NATURALS® Oatmeal and nutrient-rich yogurt to revitalize your dry skin, leaving it hydrated for 48 hours. Can I get a heck yes?! Plus, it smells amazing!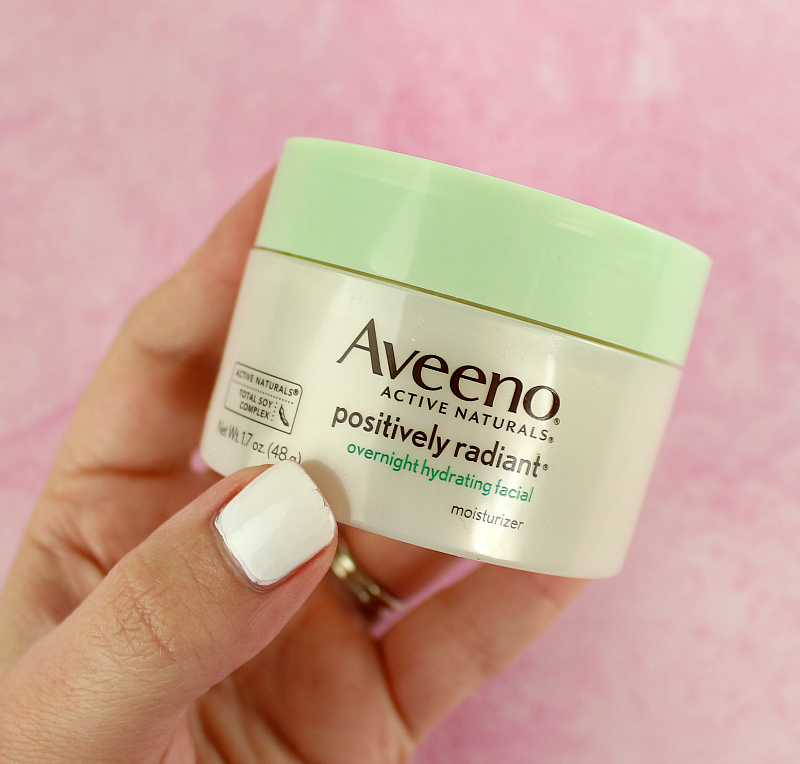 Last but not least on my journey of having a moment for myself, sometimes pampering yourself while sleeping can be the best thing for you! The Aveeno® Positively Radiant Overnight Hydrating Mask provides 48-hour hydration and provides all of the benefits of a facial while you sleep. So not only do I not have to give up my precious sleep (6 am comes REALLY fast) I can wake up looking less tired, luminous and ready to tackle the day.

With safe and effective products at my fingertips, I can shave off time usually spent making decisions each day like what's for dinner, who has a play date with who & when can we go to the park and reinvest that time back into a "moment for me".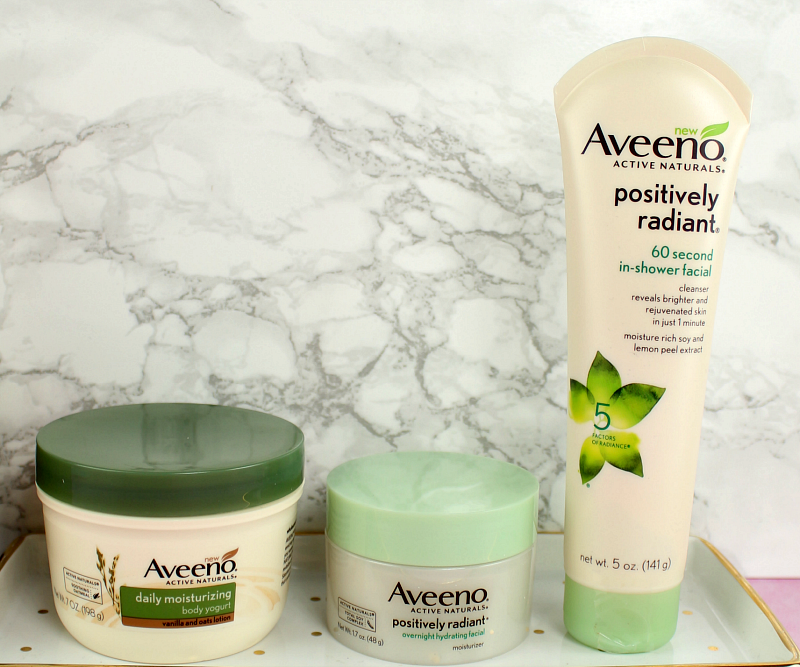 Thanks Aveeno® for encouraging me to take a moment for myself and knowing that it's okay to unwind after a busy day to re-group your thoughts, feelings and find your inner zen. I want to encourage all of YOU reading out there to take a "moment for me" each day to recharge so you can look and feel your best.
For a chance to win the ultimate "me time" wellness retreat for two and a year's supply of Aveeno products, check out the Aveeno #MomentForMe contest here

 
This post is in partnership with Aveeno®. All opinions are my own