This post is sponsored by BabbleBoxx.com on behalf of Single Edition Media
Back to school is in full swing! Rylan went back yesterday and is now officially a 2nd grader. I seriously can't believe it myself. He loves school and is happy to be back, but he loves snacks a whole lot more. (Who doesn't?) I partnered with Babbleboxx to share some of Ry's favorite snacks and ones that are new favorites.
Green Giant Veggie Tots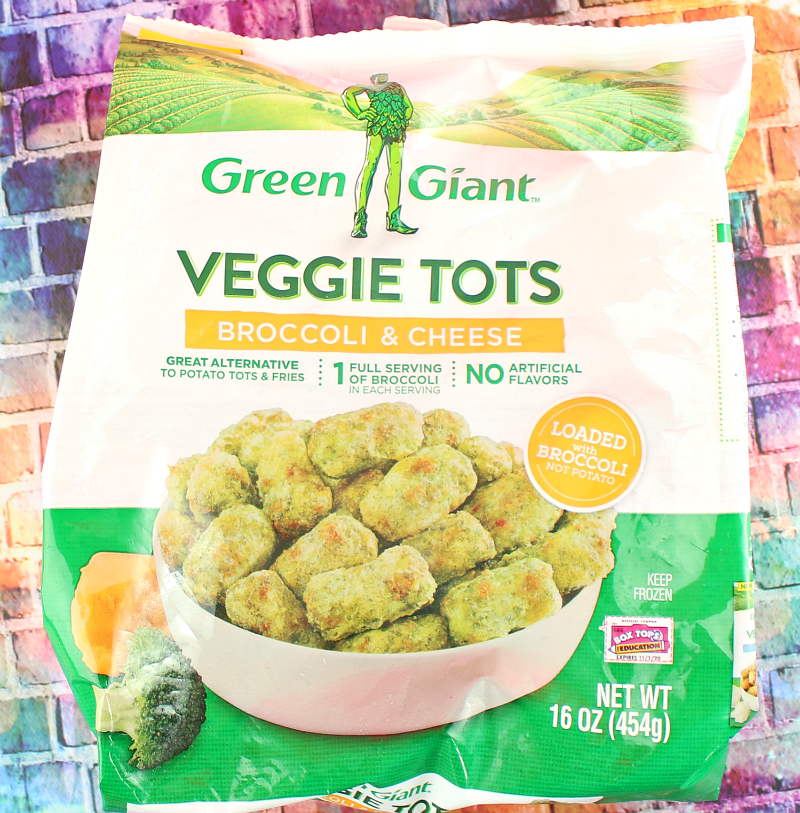 These family-friendly alternative to potato tots and french fries have quickly become a new favorite in our house. Rylan barely eats veggies (ok none at all) , so because these are filled with broccoli & cheese , they're an easy and fun way to so a quick veggie swap-in and he doesn't know the difference. Get $1 off coupon here.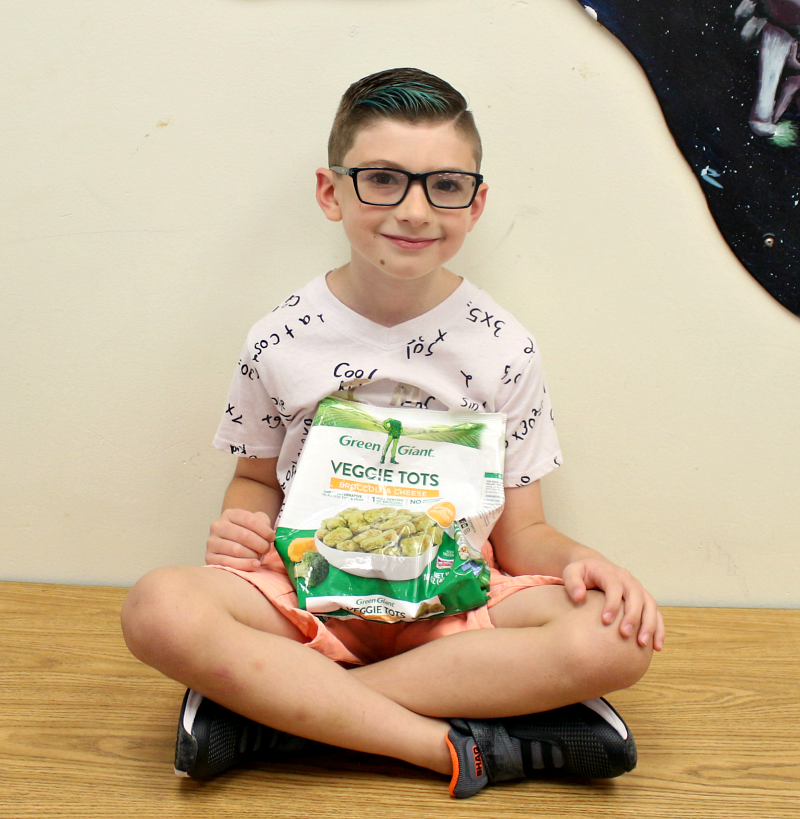 Advance Pierre PB Jamwich
Rylan always wants a PB&J for lunch, so these are perfect for throwing in his lunchbox. PB Jamwich offers all the flavor of a peanut butter and jelly sandwich without the crust and even comes in grape & strawberry varieties. I can see why they are a kid-favorite! He can't stop eating them! Check them out here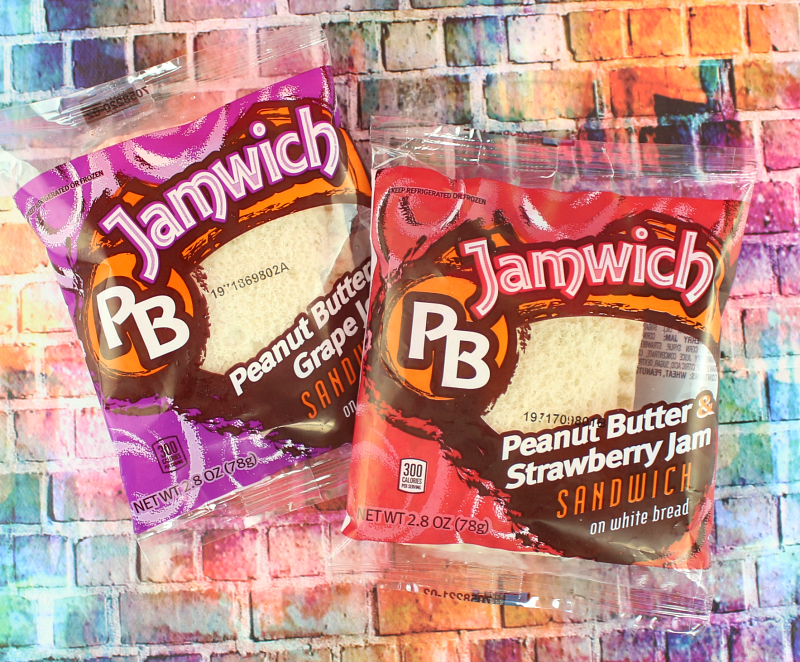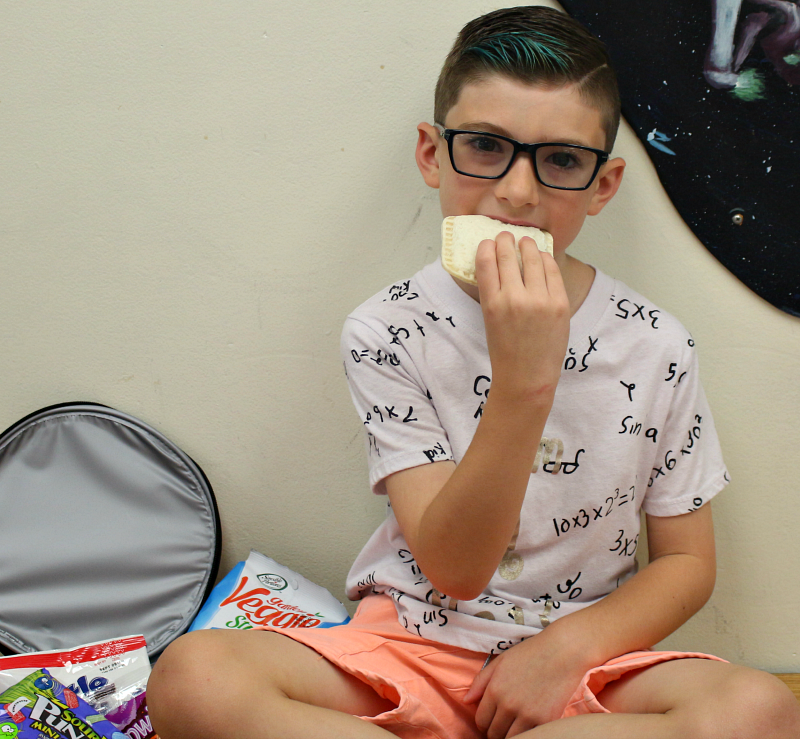 Sensible Portions Garden Veggie Straws
When Ry saw these in the box, he was SO thrilled. These are  huge favorite in our house and we are purchasing them constantly. They are made with delicious, wholesome, non-GMO ingredients that are gluten free, and contain no artificial flavors or preservatives. They are the perfect lunchbox snack – Rylan's personal favorite is Zesty Ranch while I prefer Classic Sea Salt. Purchase here.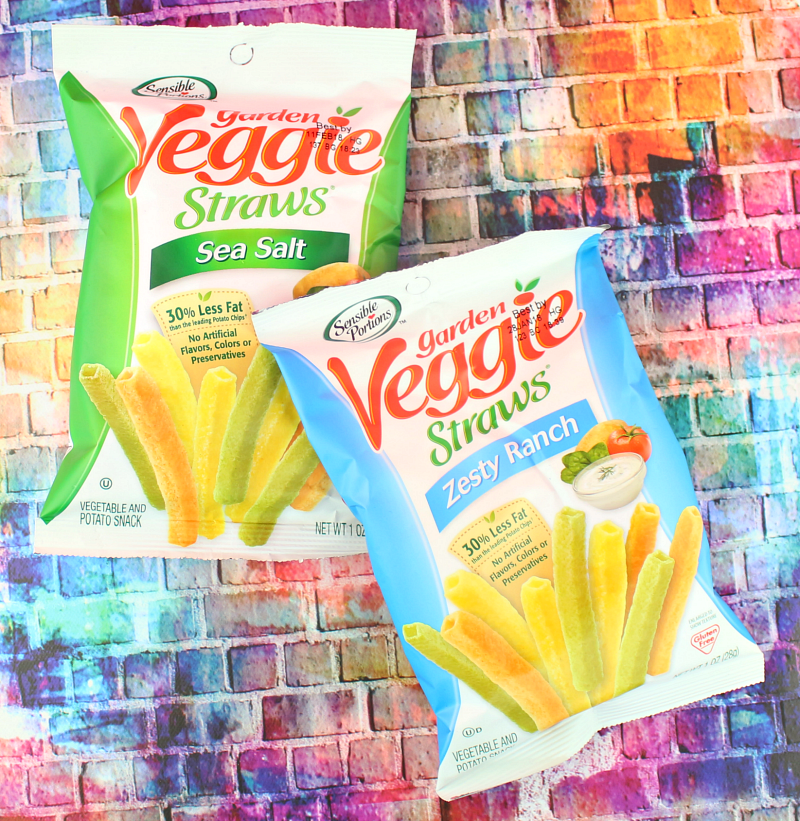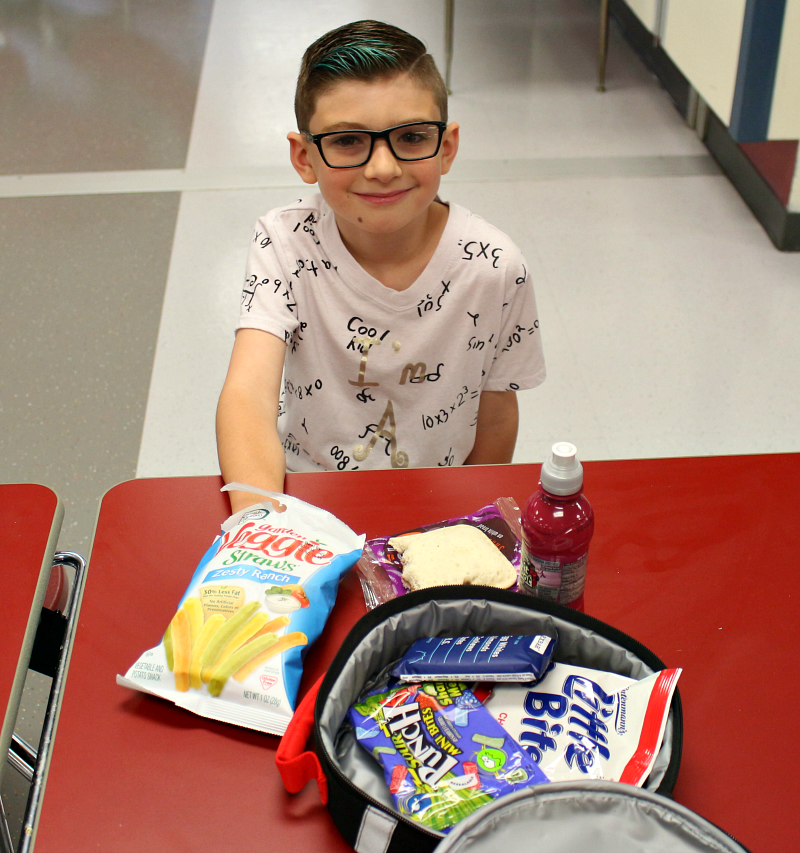 ENTENMANN'S® Little Bites® Chocolate Chip Muffins
These convenient, pre- portioned muffin pouches are perfect for lunchboxes and a quick on the go snack. They have over 10 flavors, but we prefer Chocolate Chip of course! Most varieties have less than 200 calories per pouch.  Purchase here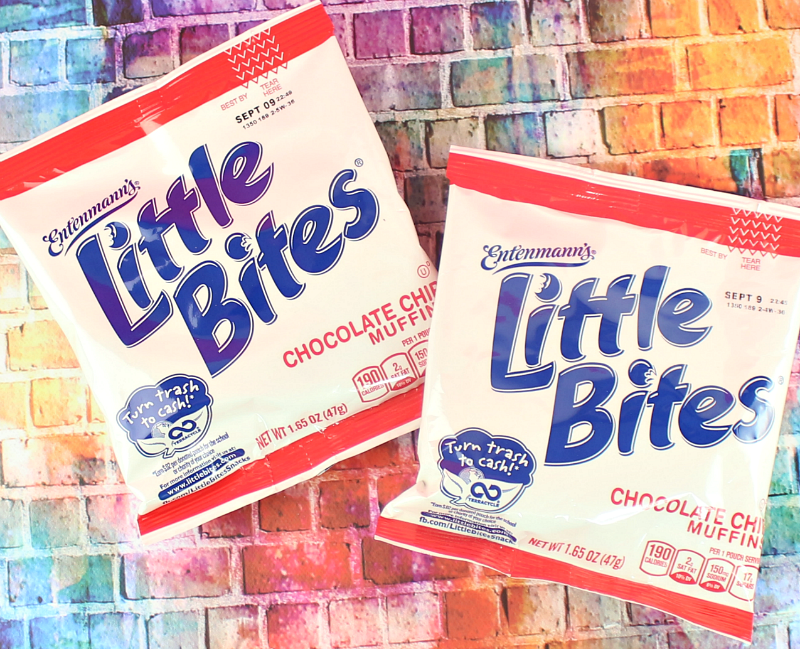 Sour Punch: Real Rainbow Straws
I don't always put candy in his lunch, but sometimes you just need a sweet treat. The Sour Punch® brand just introduced this better for you version of their popular Rainbow Straws – now with natural colors and natural strawberry, lemon, apple and tangerine flavors.  You can check them out here & soon to be available at Amazon.com, Albertson's Safeway, and WinCo.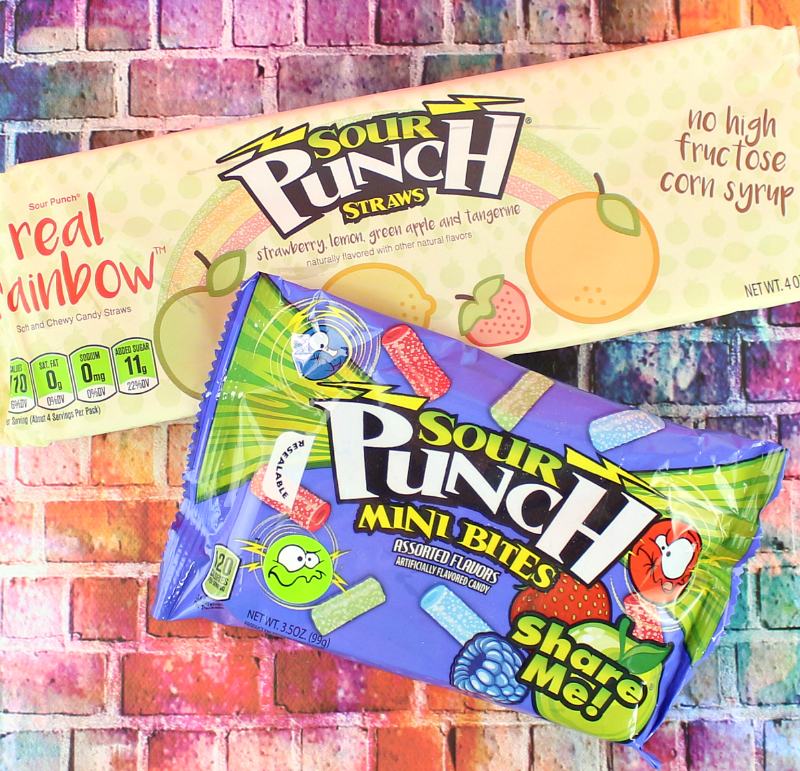 RXBAR
For a healthy packaged snack, we have been enjoying RXBAR. These protein bars are made with clean, simple ingredients: egg whites, fruits, and nuts. Each bar is dairy-free, soy-free, gluten-free, and contains absolutely no added sugars. I love throwing these in my purse for when I'm on the go as well!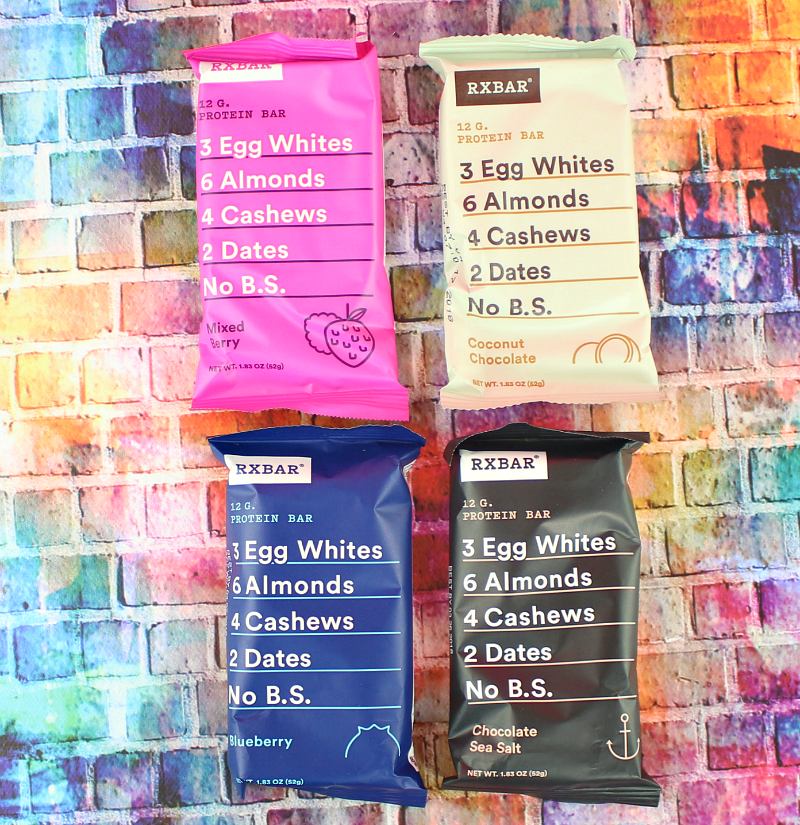 Fruit Shoot- Fruit Punch Flavor
Keep your kids refreshed with a bottle of Fruit Shoot Fruit Punch! Every bottle of Fruit Shoot is made with real fruit juice from concentrate, plenty of water and no high fructose corn syrup or artificial flavors. Check them out here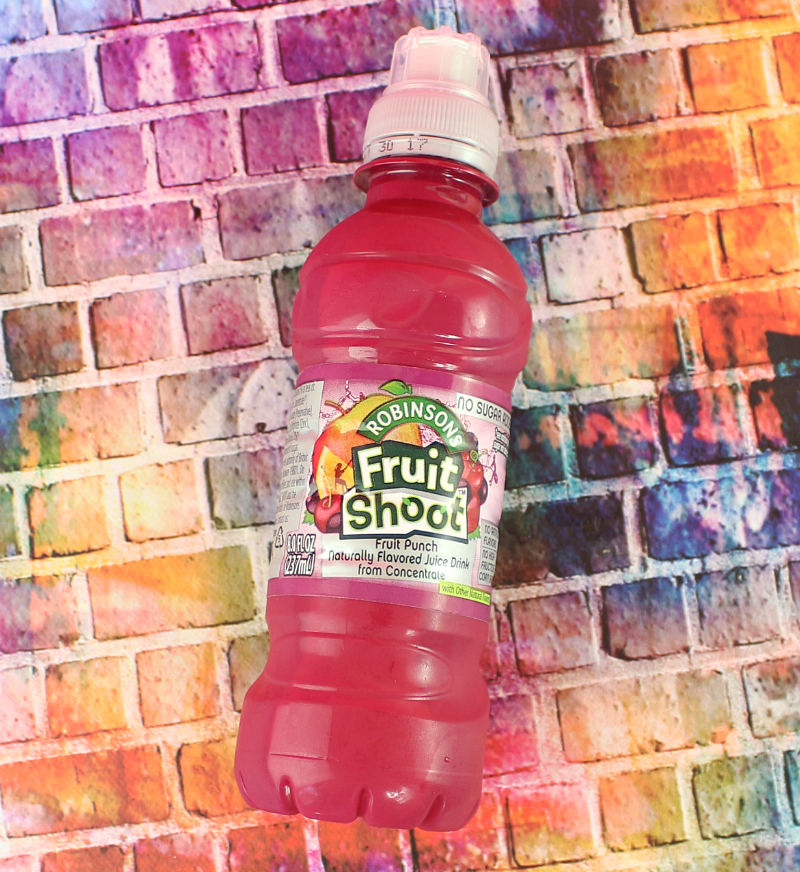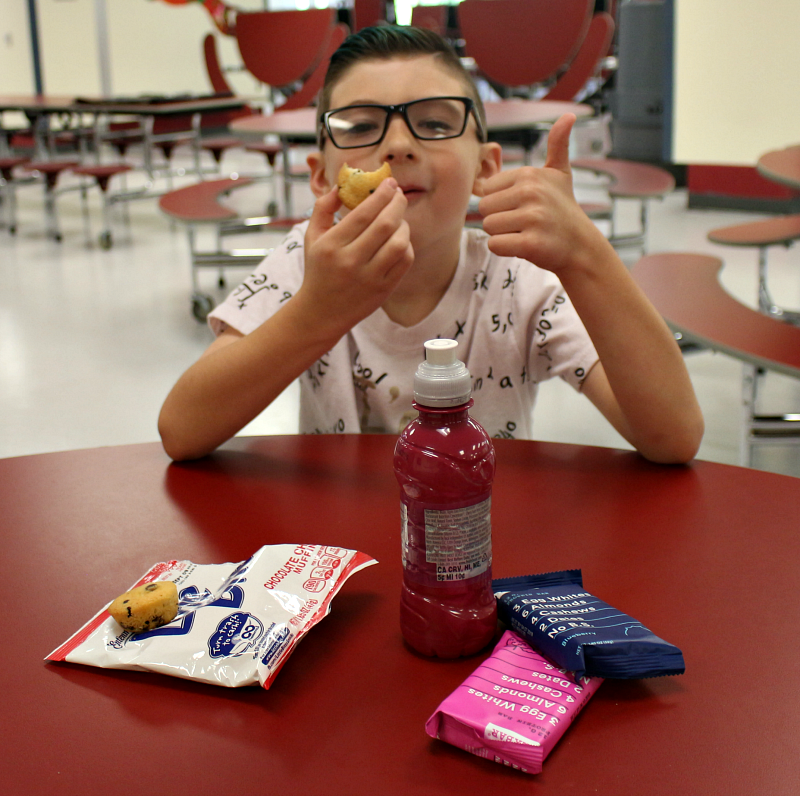 What are some of your kids favorite back to school snacks?