*Sponsored by Boscov's. All opinions are my own*
Spring has officially arrived! But unfortunately, not in my closet. I decided to head to my local Boscov's and grab a few everyday pieces that not only incorporate the latest 2017 trends but that I can throw on when I'm running out the door in a hurry and still want to look put together, heading to dinner or to a daytime event.
If you have never been to Boscov's, you don't know what you're missing! They have EVERYTHING – and I mean everything! From furniture to shoes, to handbags to clothing – You can do all your shopping here and not break the bank.
The first top I grabbed is from the brand Democracy. It's going to be perfect for Spring & Summer nights. I love the off the shoulder look and the navy print with a pop of orange detailing was so adorable. I threw a white tank underneath it, but I'm sure once it gets a little warmer I will wear without. I paired it with a pair of dark denim skinny capri pants
Top: Democracy 3/4 Sleeve Off The Shoulder Peasant Top / $43.50
Bottoms: Skinny Capri Pants / $25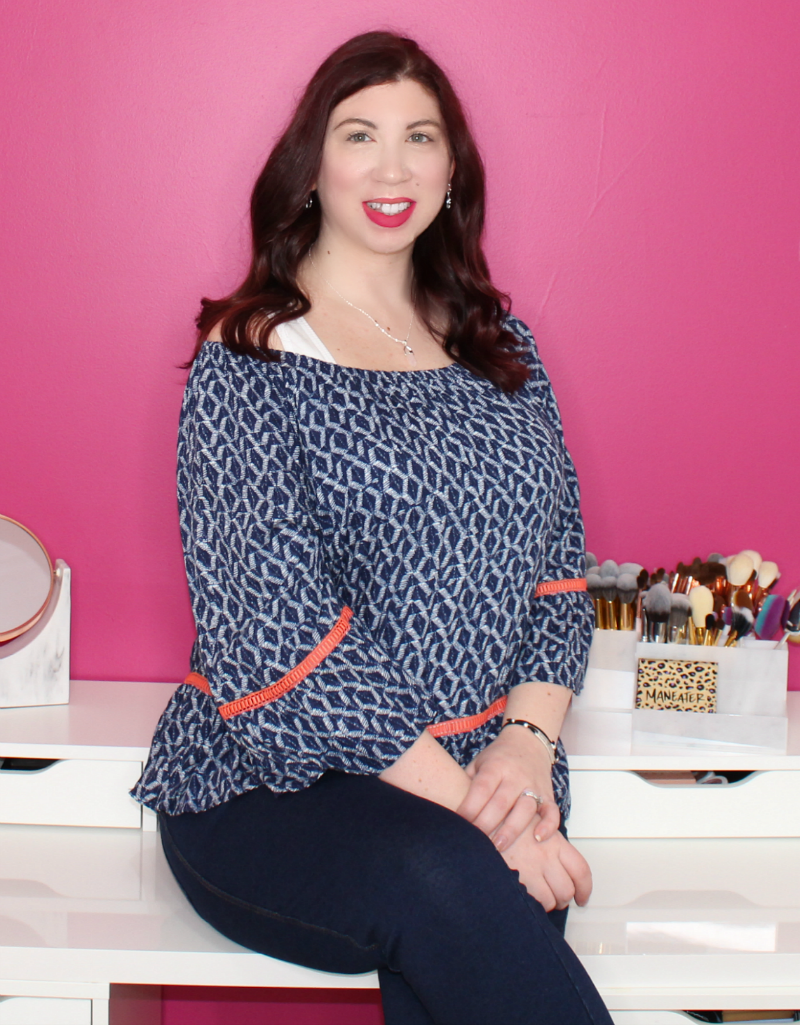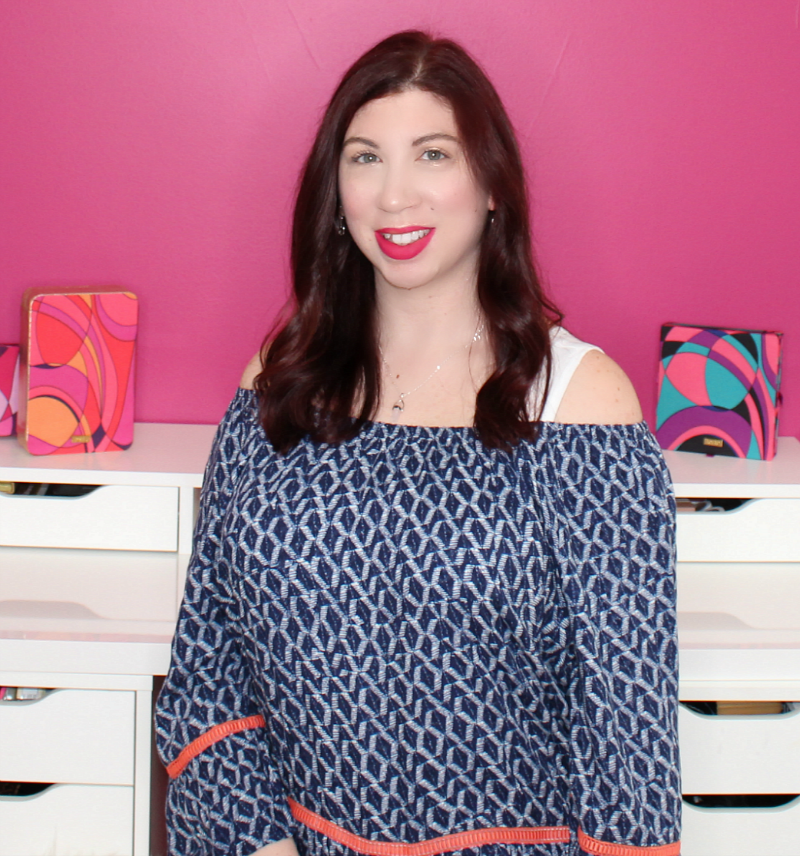 The second top I grabbed is from the same brand – Democracy. This bell sleeve top screamed Spring to me. The patterns, the white lace, bell sleeves and the Boho Chic look. You can pin this closed or throw a different colored tank underneath. I love how it's flowy and lightweight. Perfect for upcoming hot days! I paired this with the same Skinny Capri pants.
Top: Democracy 3/4 Bell Sleeve Novelty Surplice Top / $40
Bottoms: Skinny Capri Pants / $25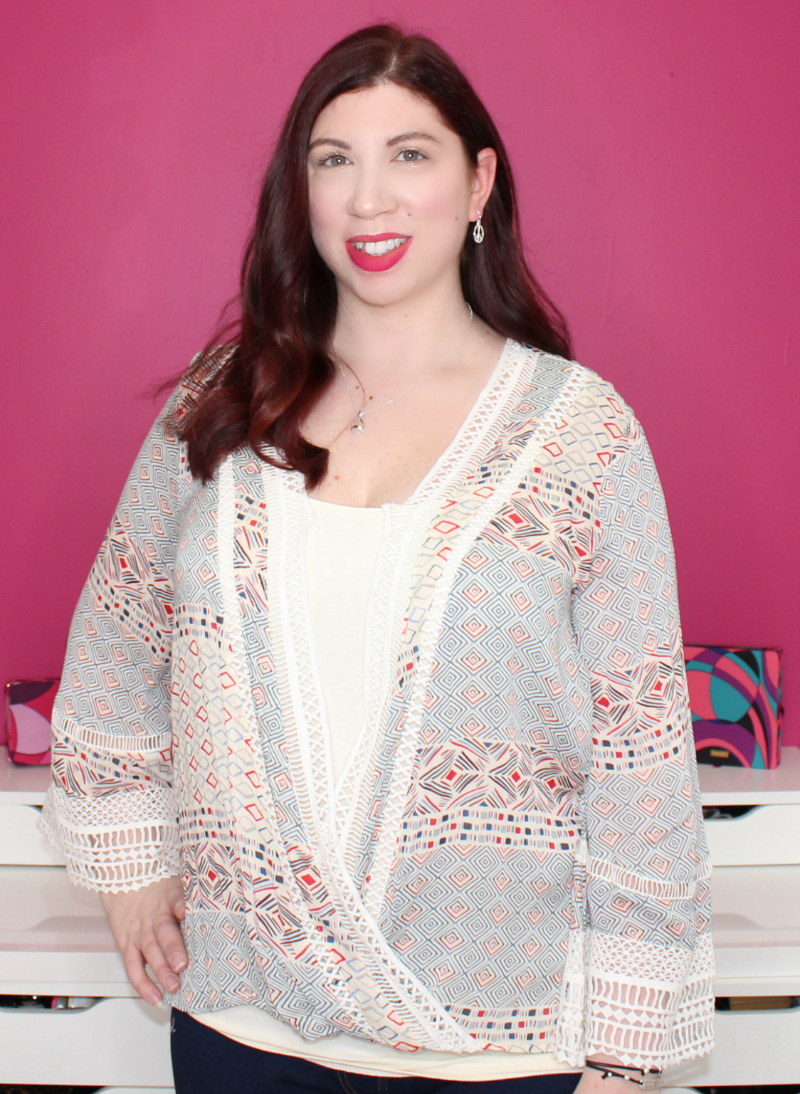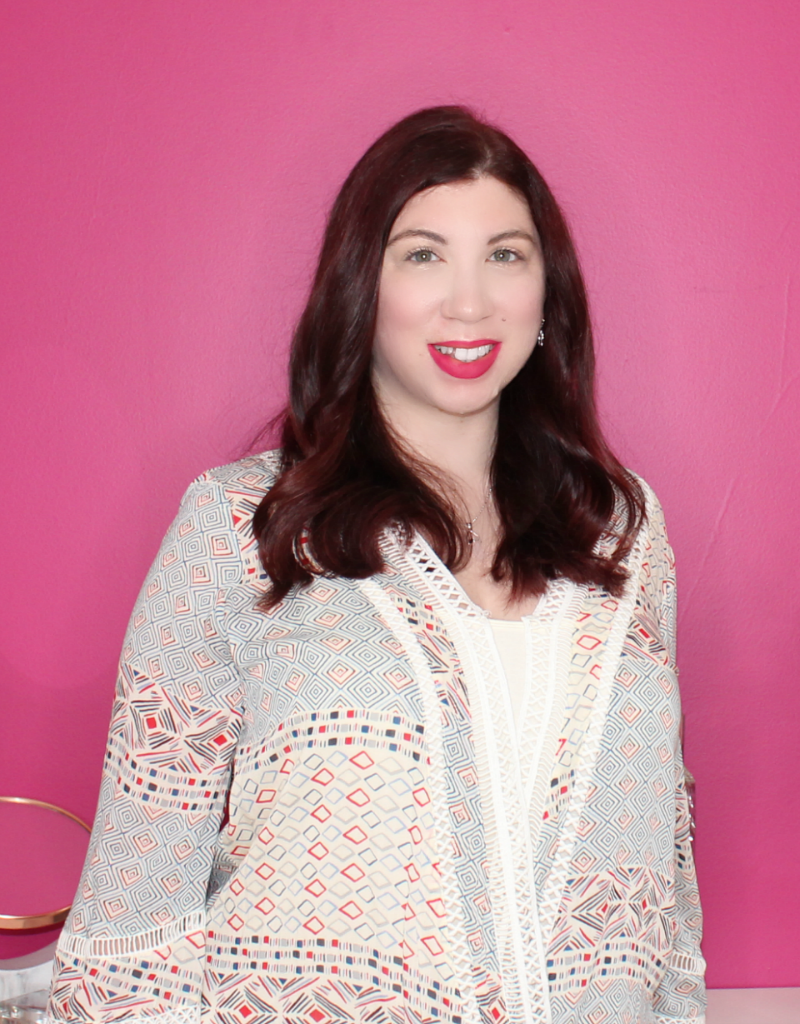 I ended up skipping the shoe department and went straight for the jewelry. I grabbed 4 pieces that were versatile and that I could wear with everything.  Those peace sign earrings pair perfectly with both of these tops – Super boho esque!
Shopping at Boscov's was a blast! The store was so clean and all of the workers there were extremely helpful.  I had so much fun looking through the different departments and adding new pieces to my Spring wardrobe. If you are in need of some retail therapy, Boscov's is the way to go. They have all the Spring trends you are going to be craving – florals, polka dots, denim, pastels, brights & more! Find a location near you or shop online!
What Spring trends are you most looking forward to? Have you shopped at Boscov's before?
*Sponsored by Boscov's. All opinions are my own*