*Sponsored by Mirum. All opinions are my own*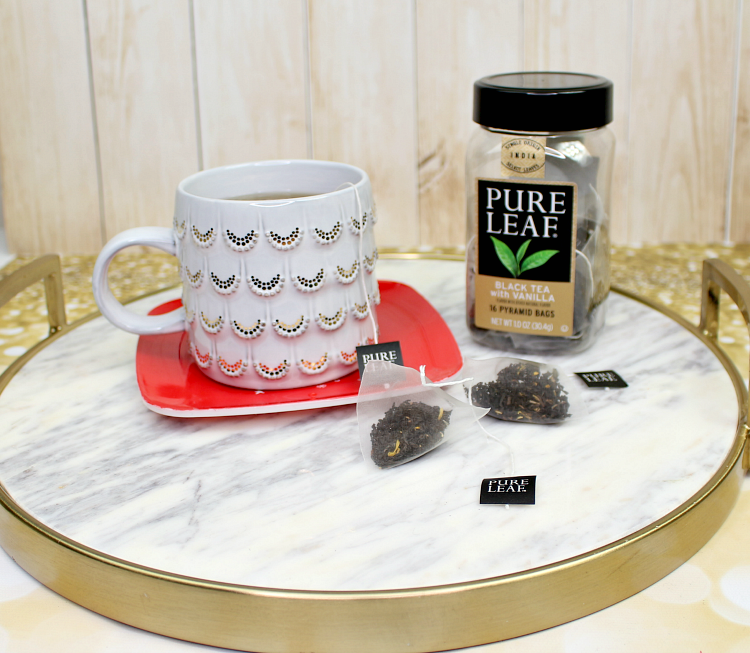 On winter days, when a chill has settled in the air, and my hands & feet have become actual ice cubes, I always turn to tea to warm me up. Plus, at around 3 pm it protects my sanity and gives me the extra pick me up that I need. I'm pretty picky about what kind of tea I drink. I want quality, authenticity, and tons of flavor. That's why I always turn to Pure Leaf, available now at your local Kroger in loose or bagged tea.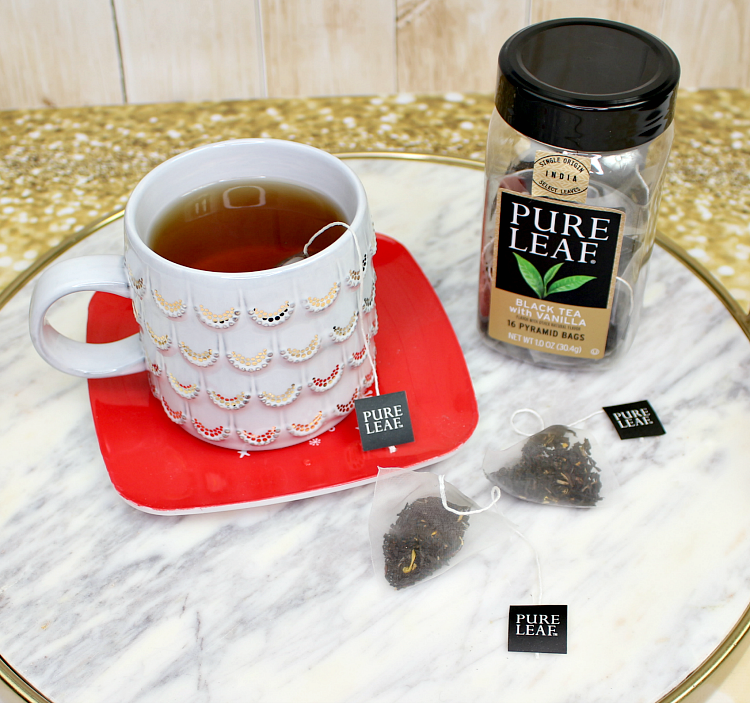 Pure Leaf offers the finest quality tea leaves that are simply picked, rolled, dried and blended, for an exceptional tea taste. Pure Leaf tea leaves are grown at some of the finest-quality tea estates in India, Kenya, Indonesia and Sri Lanka committed to sustainability. My personal favorite is the Black Tea & Vanilla. It incorporates single origin Indian Assam tea with Madagascan vanilla beans to create a tea-forward taste with a delectable hint of vanilla. It provides just the right amount of sweetness – so delicious!
Have I mentioned how EASY it is to brew your own tea at home? 
Place one pyramid tea bag in a mug. Bring water to a boil and let cool slightly. Pour eight ounces into the mug and brew for 3 minutes. Squeeze bag and remove.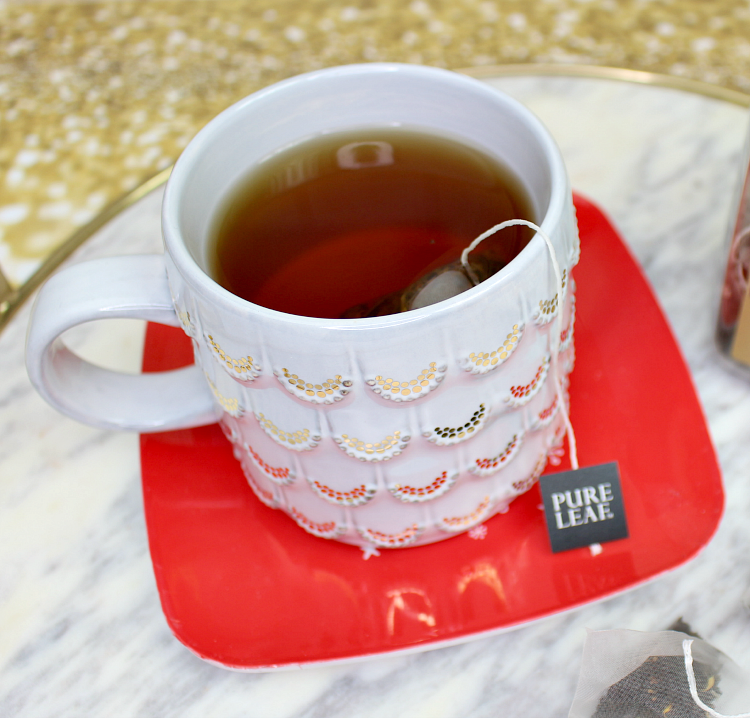 If you want to try the new bagged and loose varieties of Pure Leaf tea, they are available right now at your neighborhood Kroger store. Kroger strives to be a retailer you can depend on, that's why they offer Pure Leaf teas—because they're made simply, from the finest leaves picked at their freshest from Rainforest Alliance Certified tea estates. And their farmers do as little as possible to the leaves—just pick, roll, and craft them. So get to Kroger today to try the new Pure Leaf bagged and loose teas. Find a store near you here.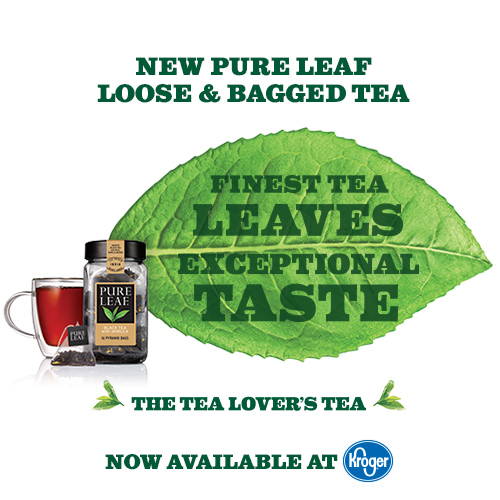 Which flavor are you most excited to try, Black Vanilla or Green Mint Tea? Head to my twitter now and take the poll!
*Sponsored by Mirum. All opinions are my own*