Post sponsored by Mirum Shopper. Opinions are 100% my own
Are you ready to see the newest and prettiest lip balm of them all?! Vaseline has a limited time only PINK BUBBLY flavored lip tin. I seriously can't get enough, and have to keep myself from licking it all off once I put some on. Enriched with wine extracts, this luxurious jelly will intensively moisturize and smooth, creating a perfectly kissable pout. Have I mentioned the gorgeous rosé hue and an amazing scent?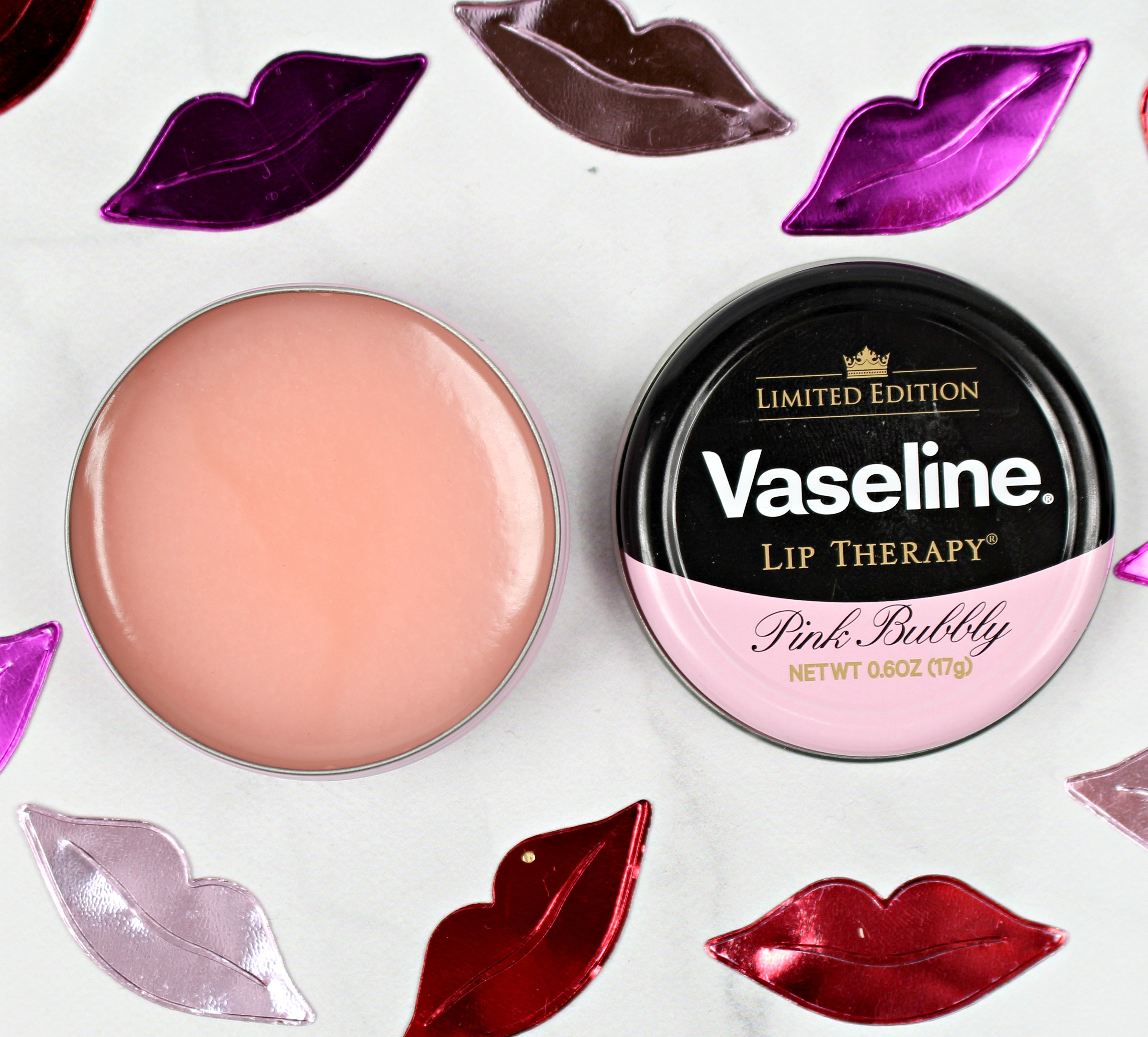 Talk about a must have Summer accessory! You are going to be the envy of all your friends when you pull this out of your beach bag. Glide this lip balm over your favorite color to give lips an A-­list color that shimmers, or use over bare lips for a more natural look.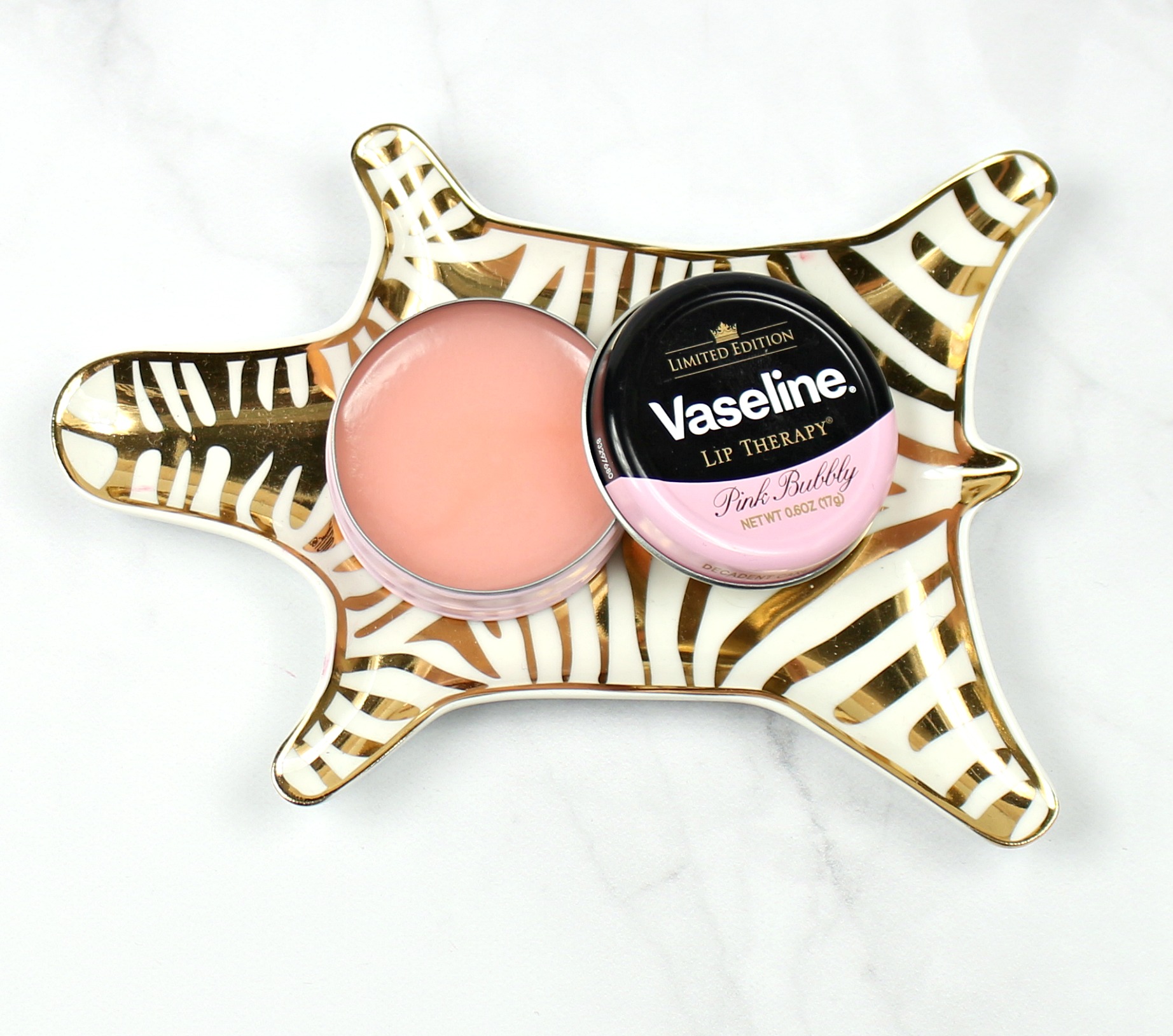 I definitely give it 5 stars all around! So I know what you're thinking – Where can I grab this super chic Vaseline tin? The answer? Exclusively at Walgreens! Walgreens is the ONLY place that will be stocking it's shelves with this flavor of Vaseline lip balm, so be sure to head in store soon before they disappear. Keep your lips juicy and healthy this Summer and grab yours ASAP!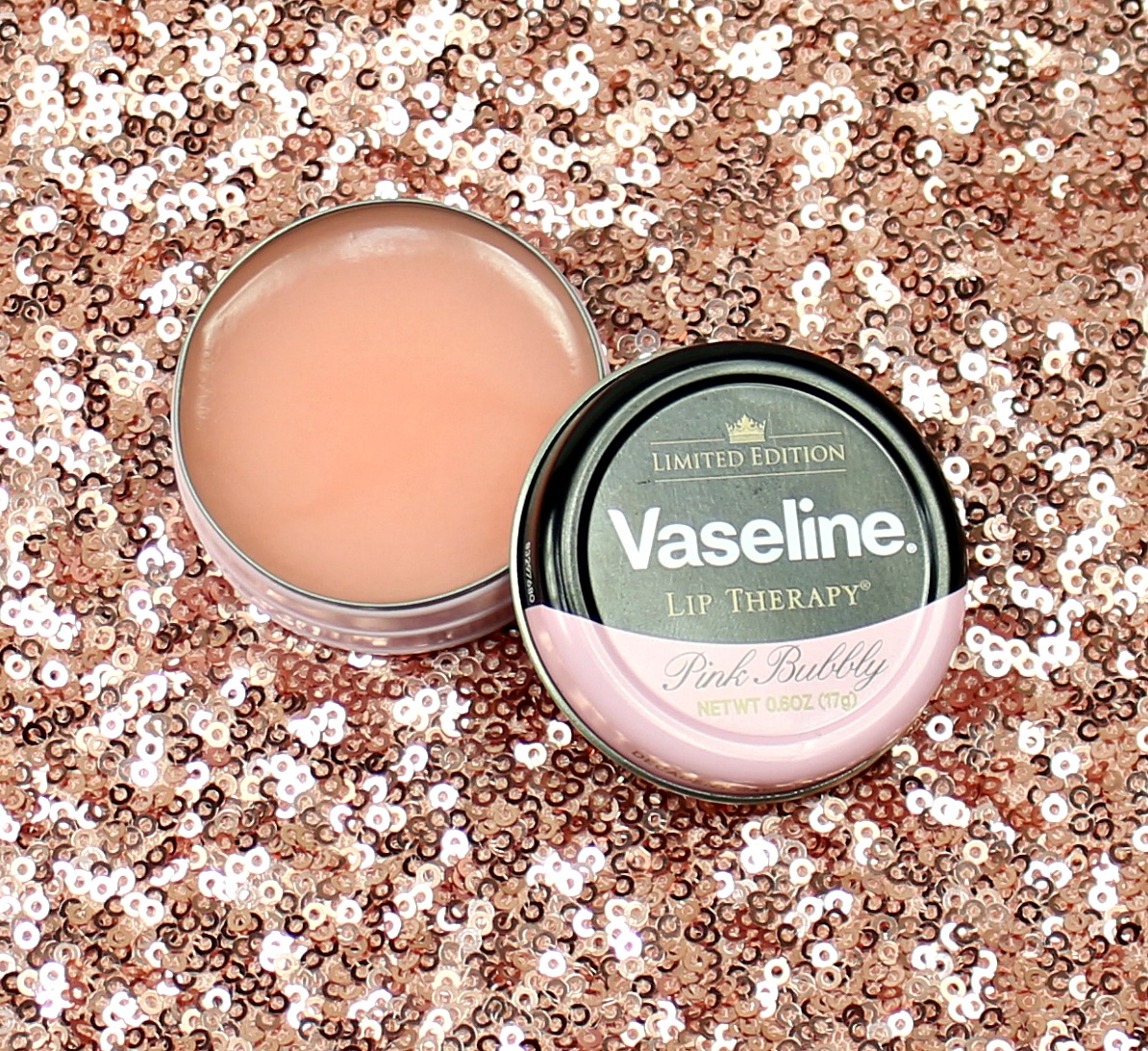 If you do choose to pop a tin of Vaseline Pink Bubbly, comment on this post letting me know how you like it for a chance to win a $25 Walgreens gift card and a FREE Vaseline Pink Bubbly lip tin. CHEERS! to healthy lips!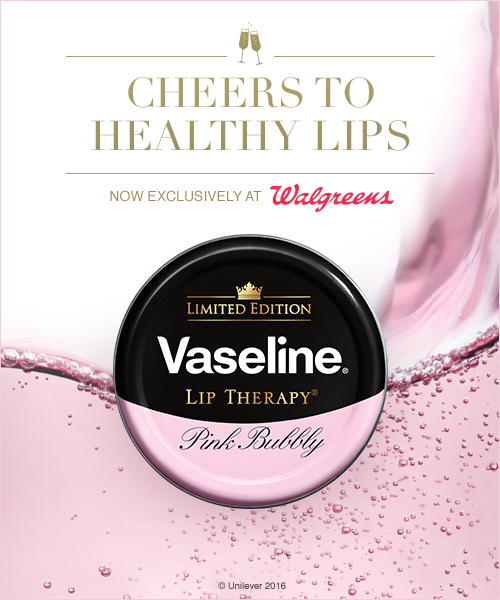 Post sponsored by Mirum Shopper. Opinions are 100% my own