Sponsored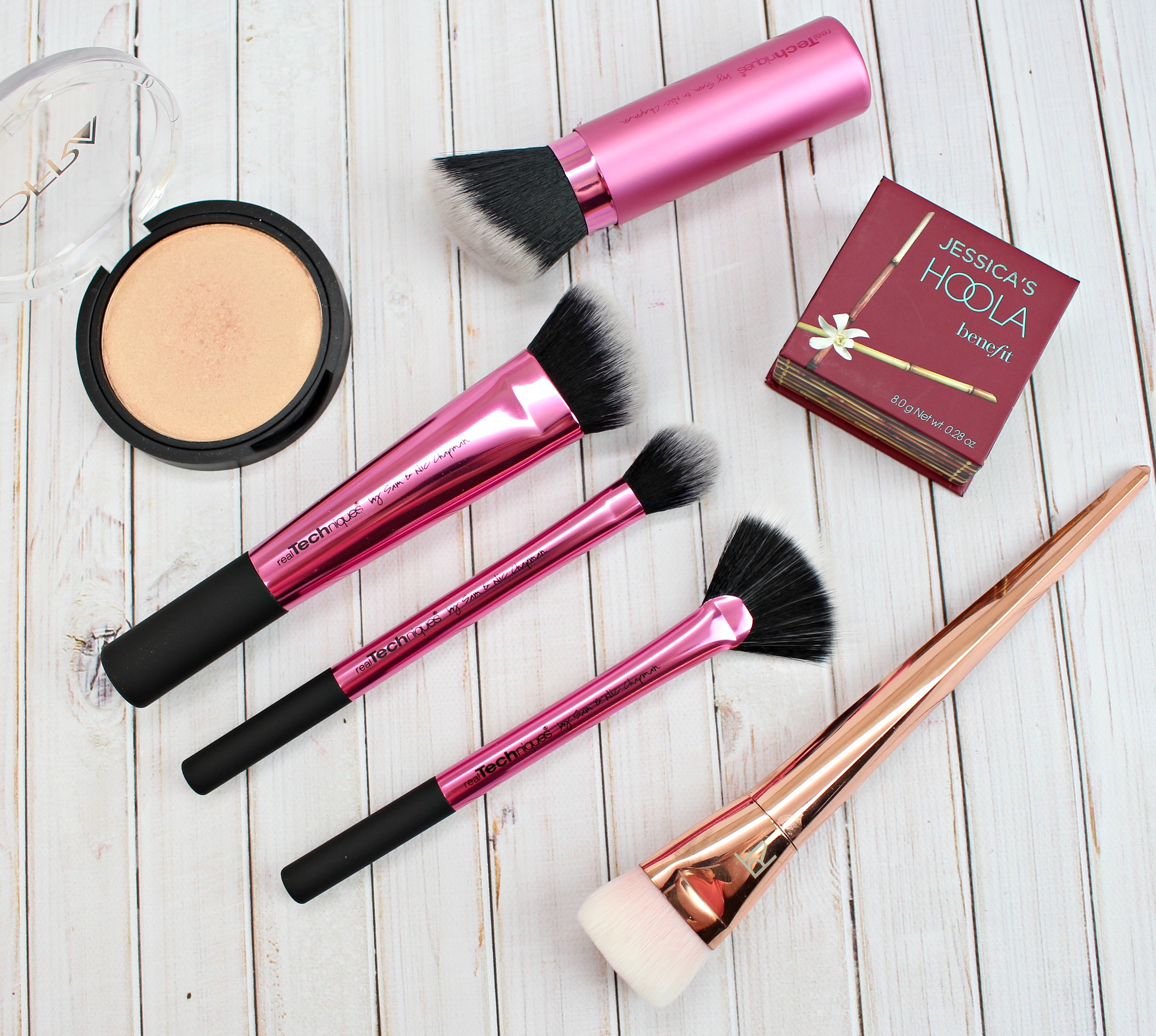 When you hear contour, do you immediately get scared? I know I did! But that was before I discovered it wasn't so bad at all. In fact, as long as you had the right tools – it was so simple! You definitely don't have to go out and purchase a special contour palette. Any matte bronzer you have in your makeup bag will do! I have teamed up with Real Techniques in honor of "Sculpting Week" to bring you some tips and tricks on the best tools to use and the best way for application.
For me personally, I don't do a heavy contour nor do I do it everyday. But it's nice to apply for a night out or special event. It gives so much depth and dimension to the face. So let's talk tools. Right now at Ulta, you can get the Real Techniques Sculpting Set which includes a sculpting brush (Shown below), Fan Brush & Setting Brush. This set is absolute perfection and so affordable.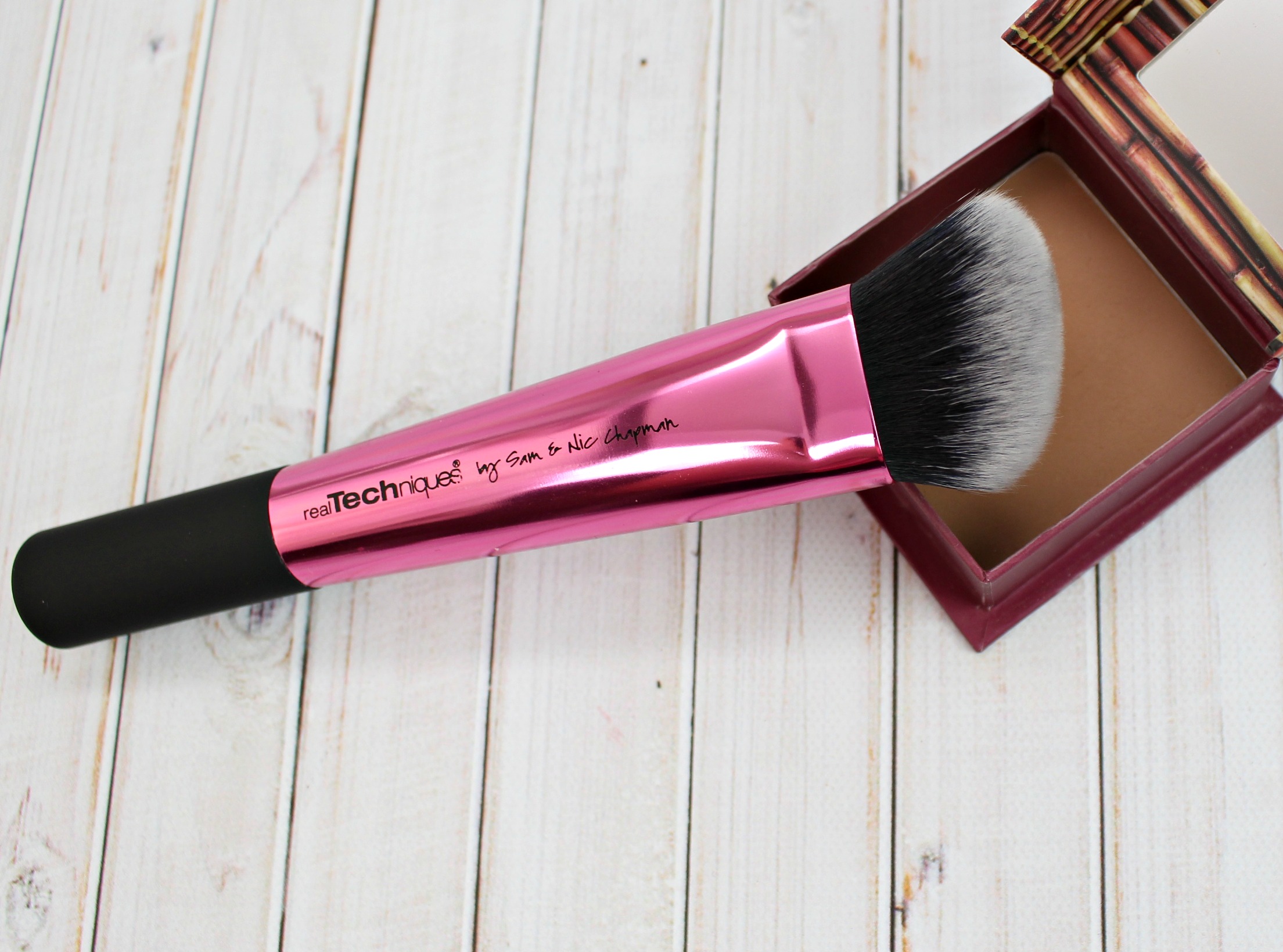 Dip your sculpting brush in your matte bronzer of choice (I have been loving Benefit Hoola!) and apply down from the tip of the ear to the corner of the mouth.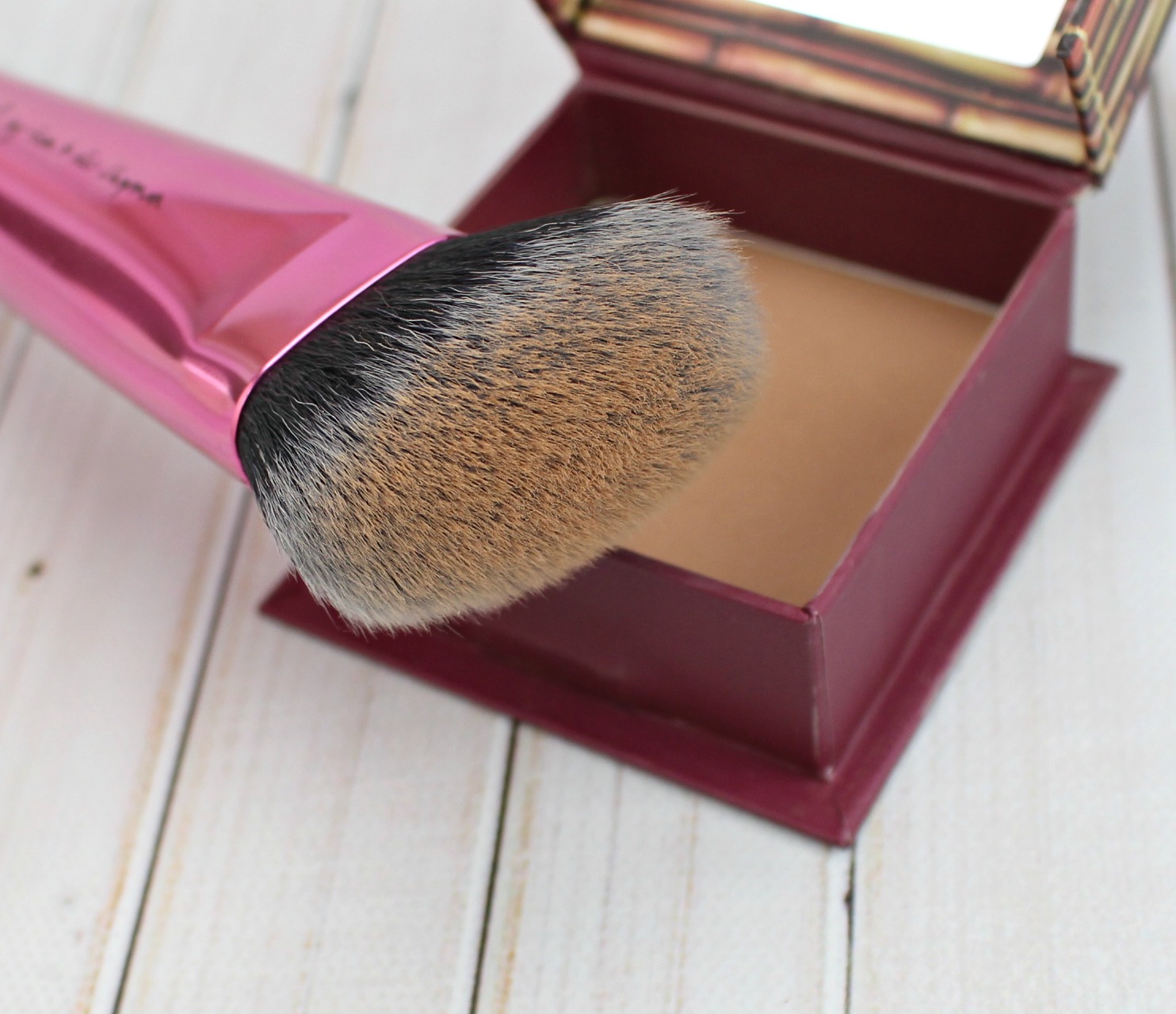 Using small circular strokes, blend blend blend! You don't want it to be too visible, so keep on working it in circular motions.  I find while making a fish face works best.  I also will take the same brush and bronze up near the edge of my hairline and underneath my jaw area.



If I want to really make sure I'm blended and good to go, I will use the Real Techniques Retractable Kabuki Brush all over the face and blend everything together.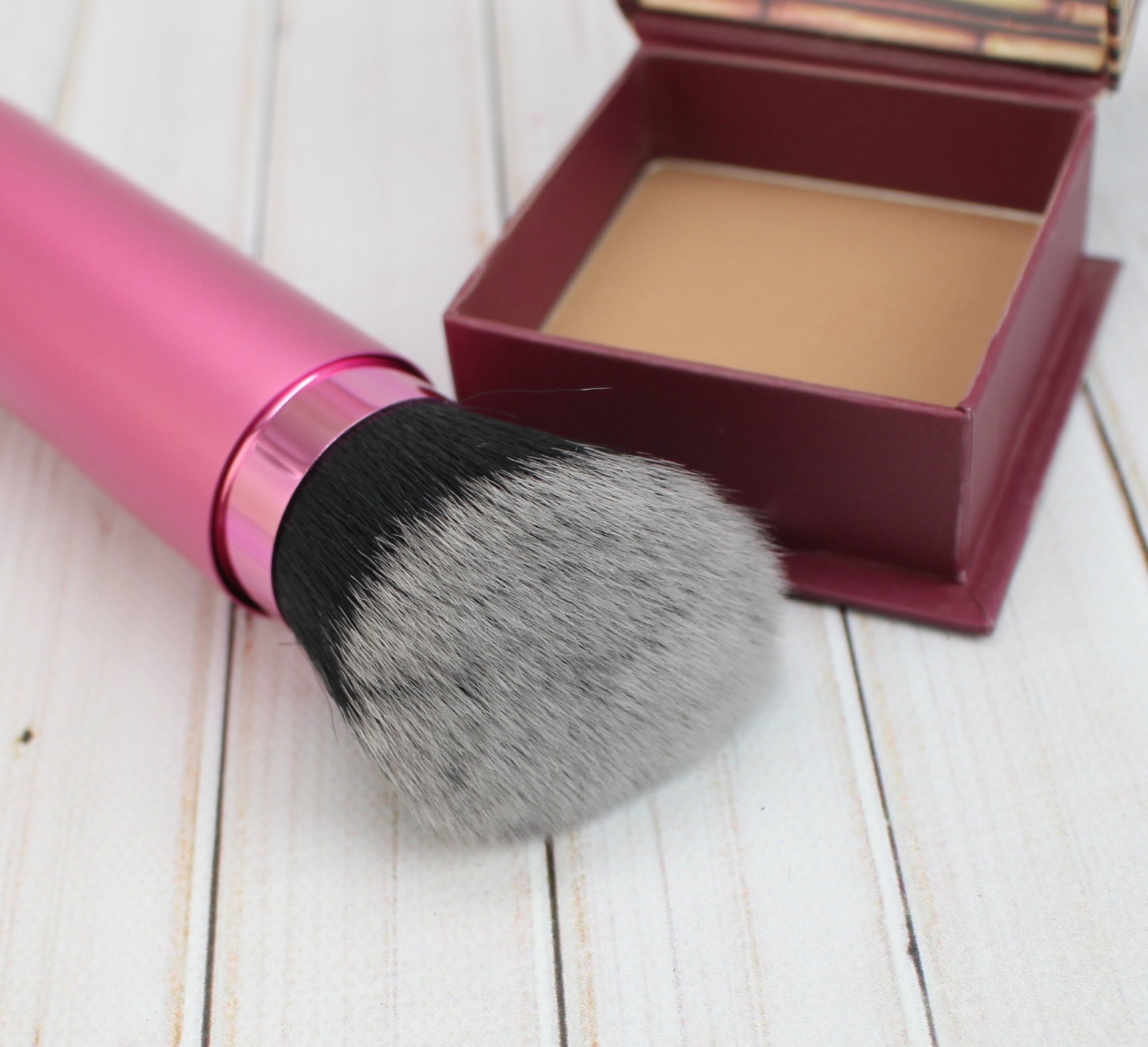 Now for the fun part – highlight! The Sculpting kit comes with 2 different brushes you can use depending on how heavy you want your highlight. The fan brush is great for a quick subtle sweep, while the setting brush picks up more pigment.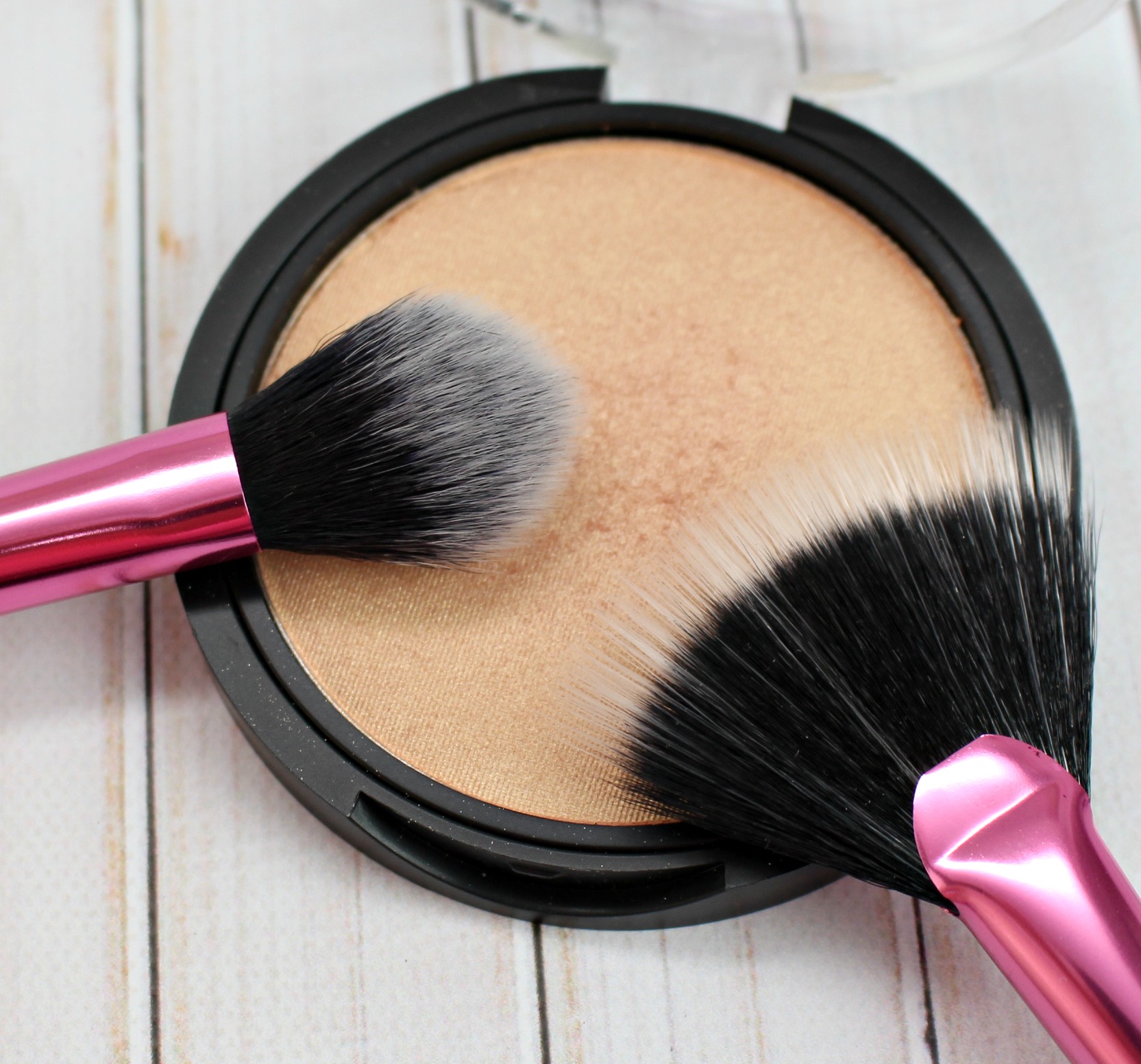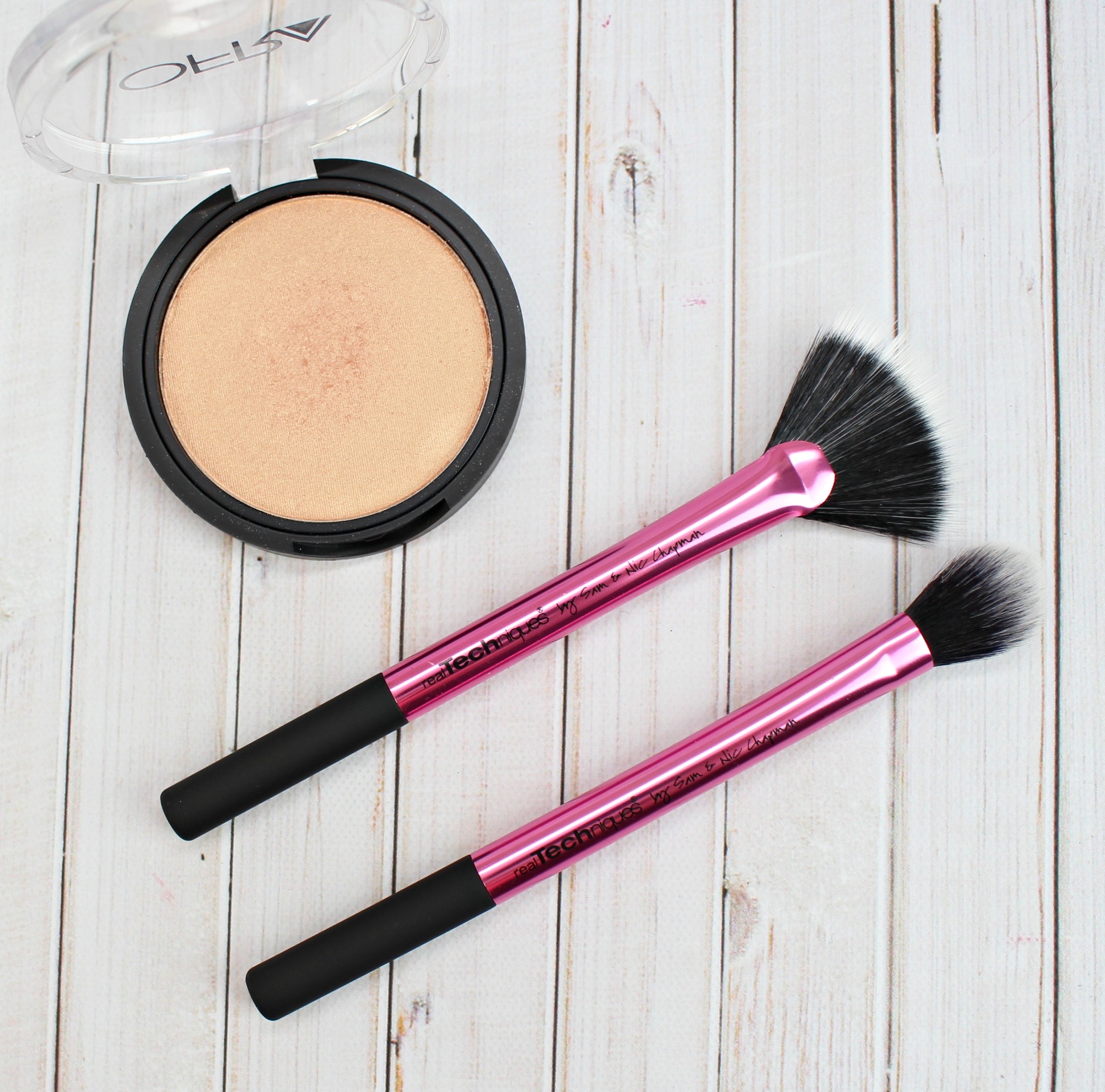 If you know me, I'm a heavy highlight gal, so the setting brush won this round!
Contouring doesn't have to be scary. As long as you have these amazing Real Techniques brushes and a matte bronzer, you will have bombtastic cheekbones in no time! I highly encourage you to give it a try! And to do just that, Real Techniques is offering you  20% off the Bold Metals 301 and Sculpting Brush!  Use code BLOGSCULPT at checkout. Exp 4/1/16 11:59pm CST
Happy Contouring!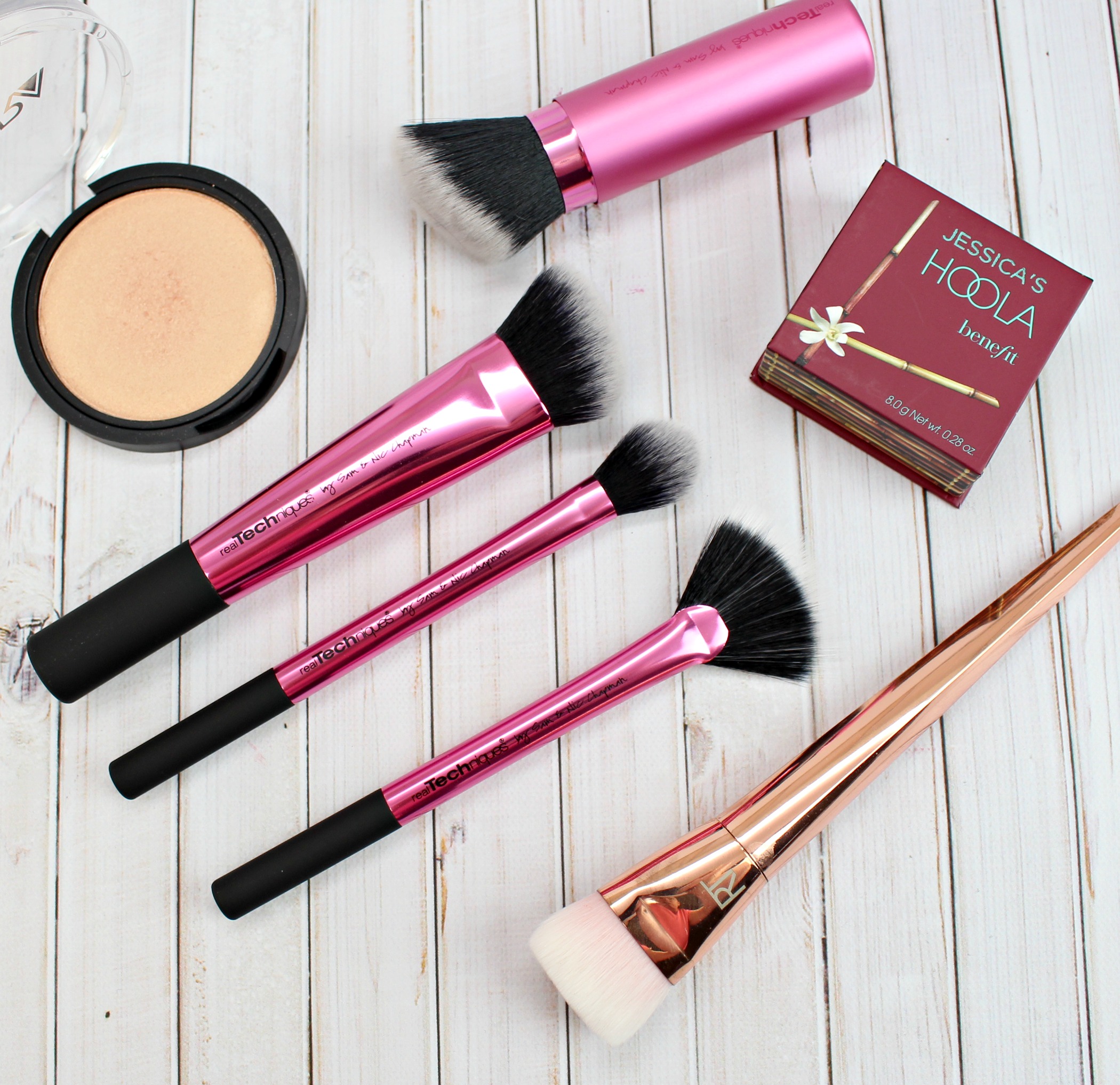 *Sponsored by Real Techniques. All opinions are my own*