PR Sample
Affiliate Links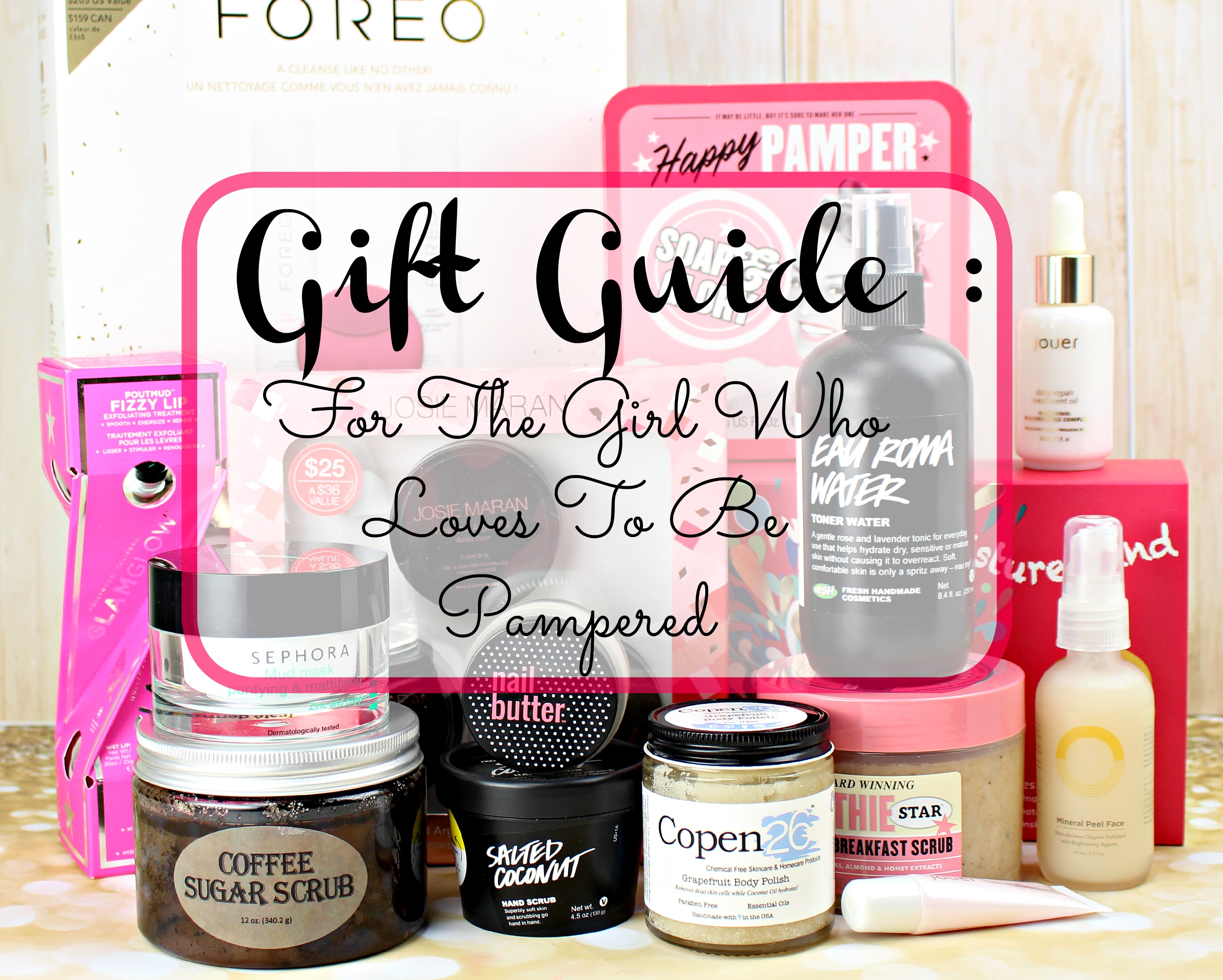 Do you have someone in your life who LOVES to pamper themselves? Step outside the box this Holiday season and check out some of these amazing products that are perfect for the girl who loves to be pampered!
Body Scrubs : There are SO many different body scrubs on the market right now, but I love going for something a little more original and handmade.
Buds & Scrubs Coffee Sugar Scrub – $16.50 – Need a morning pick me up? Start your day with a burst of energy and this coffee sugar scrub from Buds & Scrubs! It gently exfoliates the skin and smells JUST like coffee!
Copen 26 Grapefruit Body Polish – $18 –  Buff and polish your skin naturally with this chemical free & handmade body polish from Copen 26. Copen 26 only uses natural and organic ingredients including Organic Coconut Oil, Almond Oil, Organic Sugar, Arrowroot Powder and therapeutic grade essential oils. i LOVE  that they are made right here in my own state (CT!) and have a wide variety of items to choose from. You can use code loveforlacquer to get 20% off your order! (Not an affiliate code)
Naturally Bare Bamboo Body Scrub – $30 – I had the pleasure of meeting this company when I was in CosmoProf LV and they have some AMAZING products! Their scrub is infused in a shea butter base plus has bamboo which gently sloughs away dry skin. Smells DIVINE!
Soap & Glory Smoothie Star Breakfast Scrub – $15 – This scrub is basically breakfast in a tub. (Is that weird? haha) Not only does it smell incredible, it features a super skin smoothing blend of banana, almond and honey extracts to gently polish, smooth and moisturize the skin.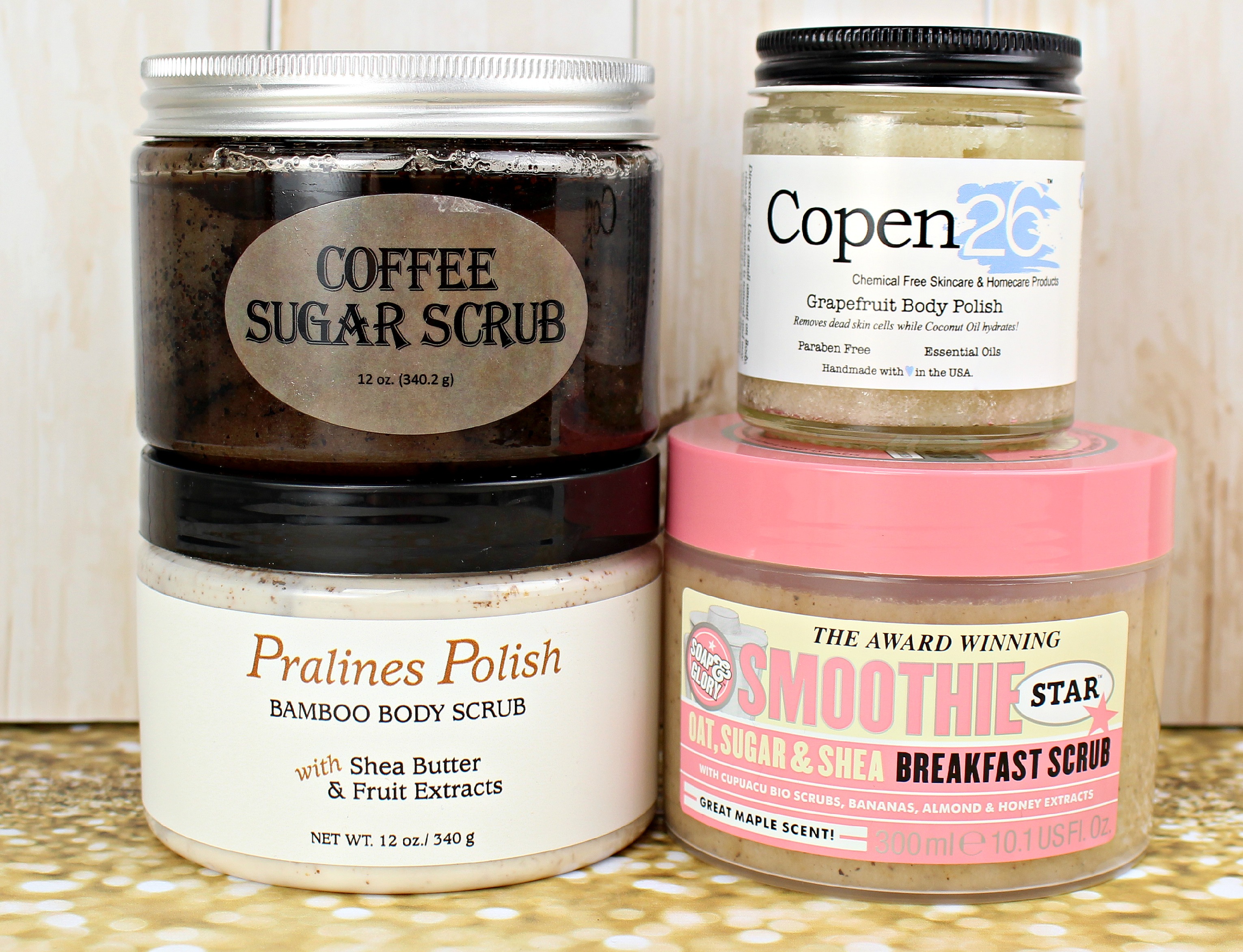 Skin Treatments – It's never too early to take care of your skin!
Jouer Daily Age Repair Oil – $48 – This oil offers all the rejuvenating, firming benefits of a retinol treatment without the irritation. It also delivers intense hydration. Love mixing this in with my moisturizer! It makes my skin feel so soft and even-toned
O.R.G Mineral Peel Face – $44 – I was introduced to this brand and product once again when I was in Vegas for CosmoProf.  This product is hands down INCREDIBLE. It exfoliates the skin using no water and makes your skin GLOW. I have had less break outs because of it and my skin looks so bright and amazing.  It's even perfect for removing makeup! Highly recommend getting this for someone who loves skincare products!
Soap & Glory Make Yourself Youthful Eye Cream – $20 – We all need a great eye cream in our lives and I have been loving this one from Soap & Glory. You only need the smallest amount to help fight dark circles and puffiness under the eyes.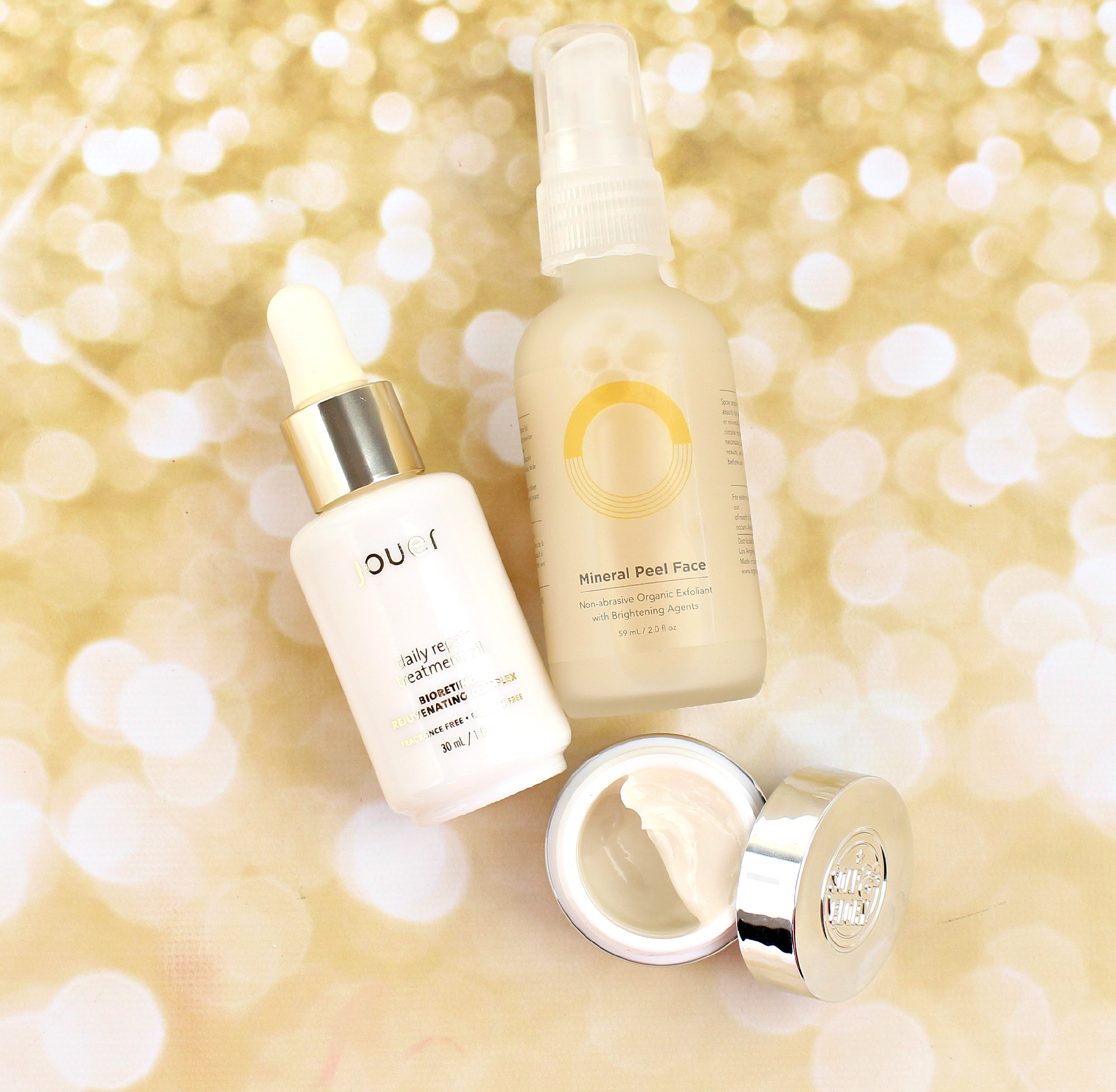 Belif Winter Moisture Land Gift Set – $38 – I grabbed this set during the Sephora F&F sale because I heard nothing but great things about the Belif Aqua Bomb from my friend Sami. Needless to say, she was right and if you have a friend with dry skin this will be their new BFF. I don't see the set on the site anymore, but the true cream aqua bomb is totally worth it!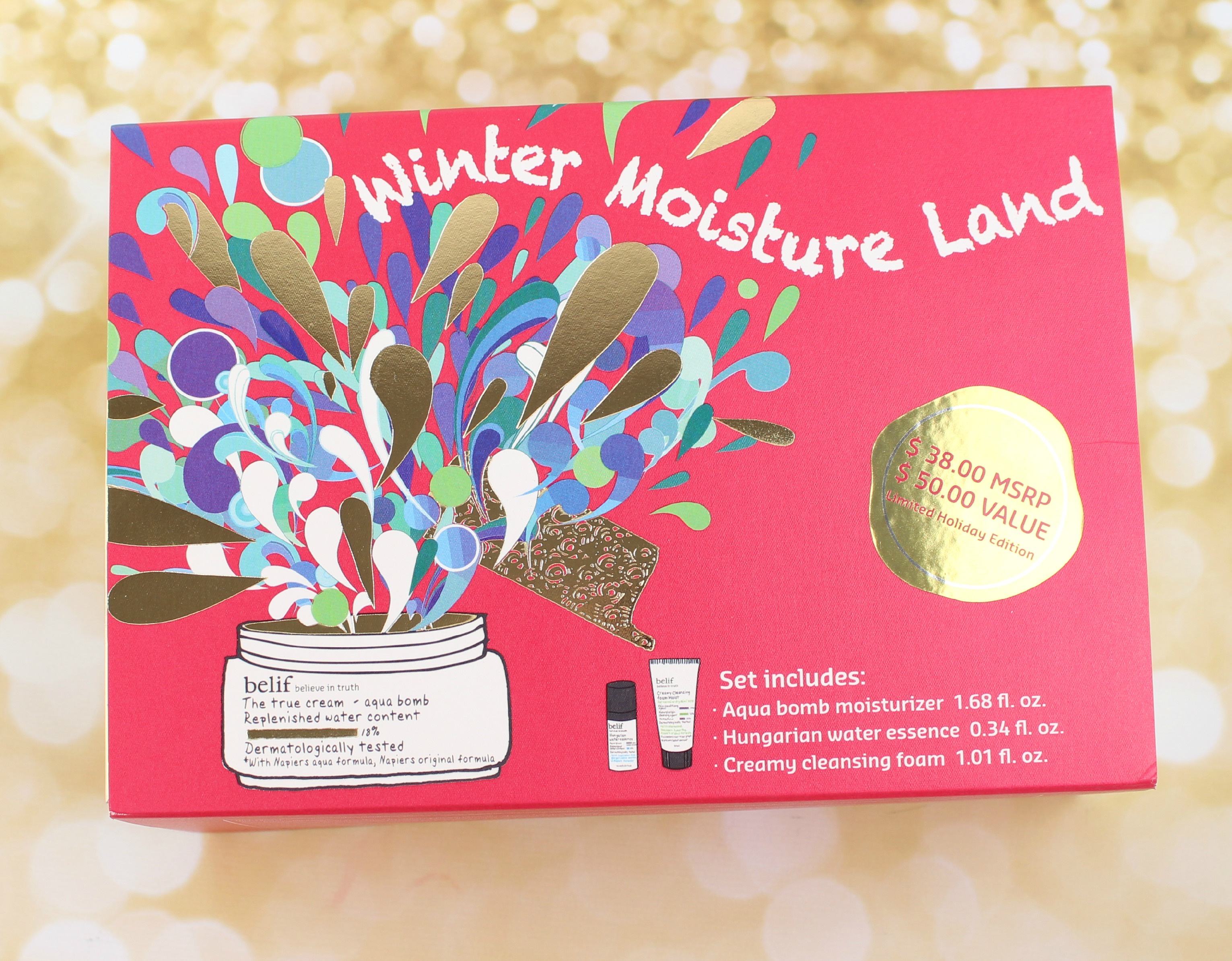 Foreo Holiday Gift Set – $139 – Another great set for the skincare junkie! The foreo mini is SO cute and this Sephora exclusive set comes with a day & night wash. It's super gentle on the skin and clears up acne like no other!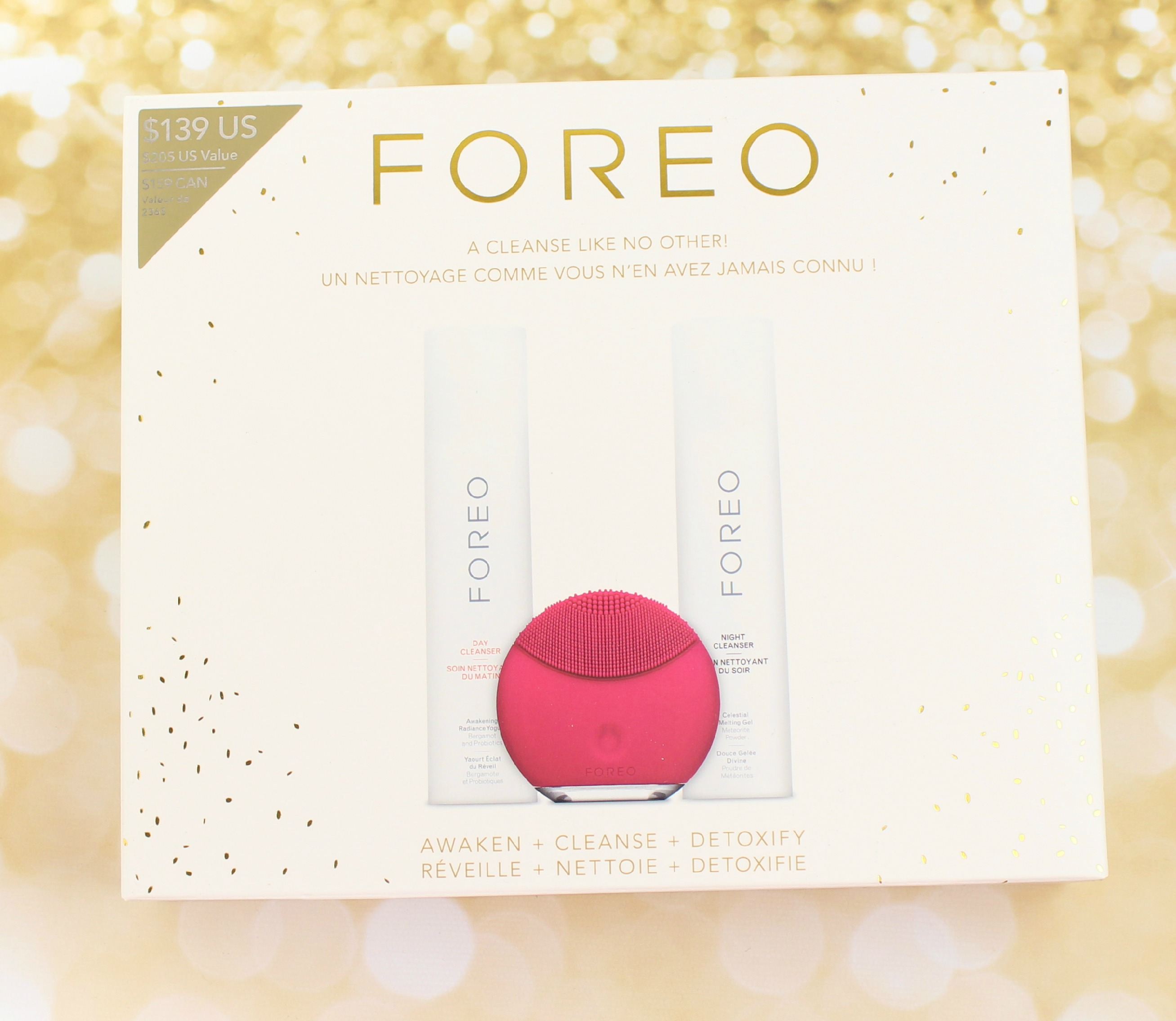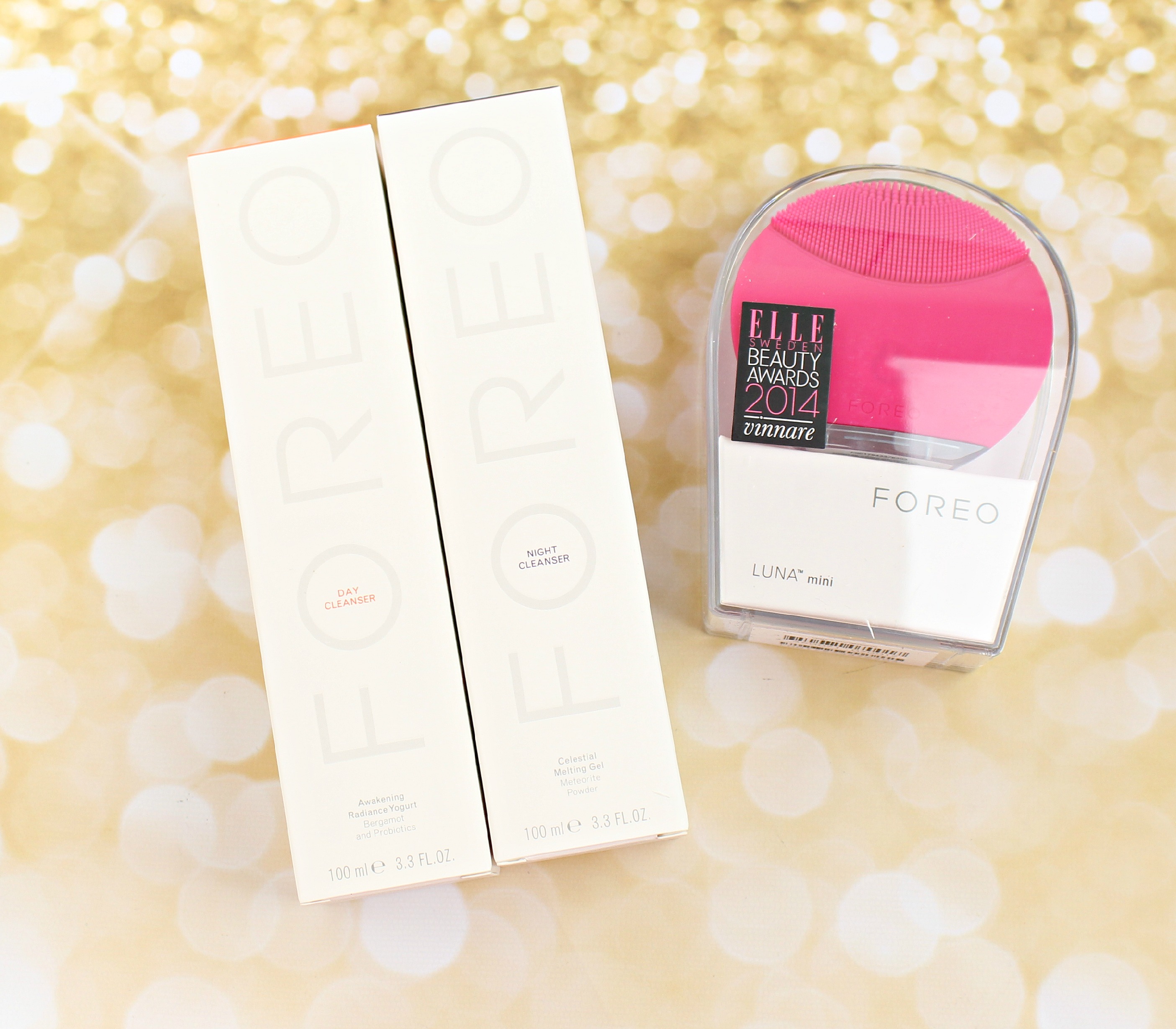 Ole Henriksen Lift & Glow Kit – $45 – Restore & maintain your most youthful looking skin! This set contains 5 travel friendly products from an incredible brand!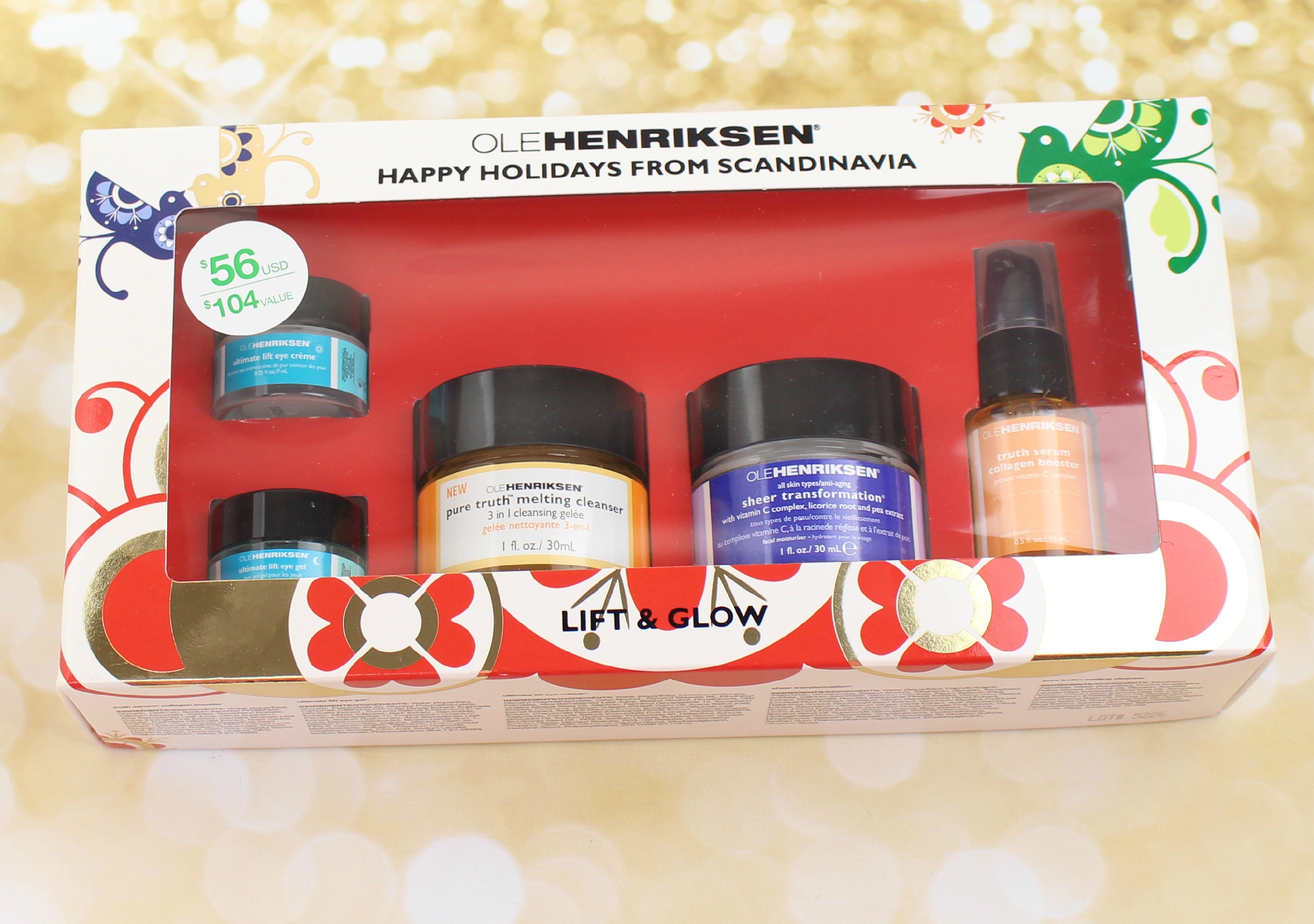 Lip & Nail Treatments
GlamGlow PoutMud Fizzy Lip Exfoliating Treatment & Wet Lip Balm Duo – $39 – Calling all girls who love wearing liquid lipsticks! You need this in your life. Exfoliate & hydrate your lips so they look their best at all times!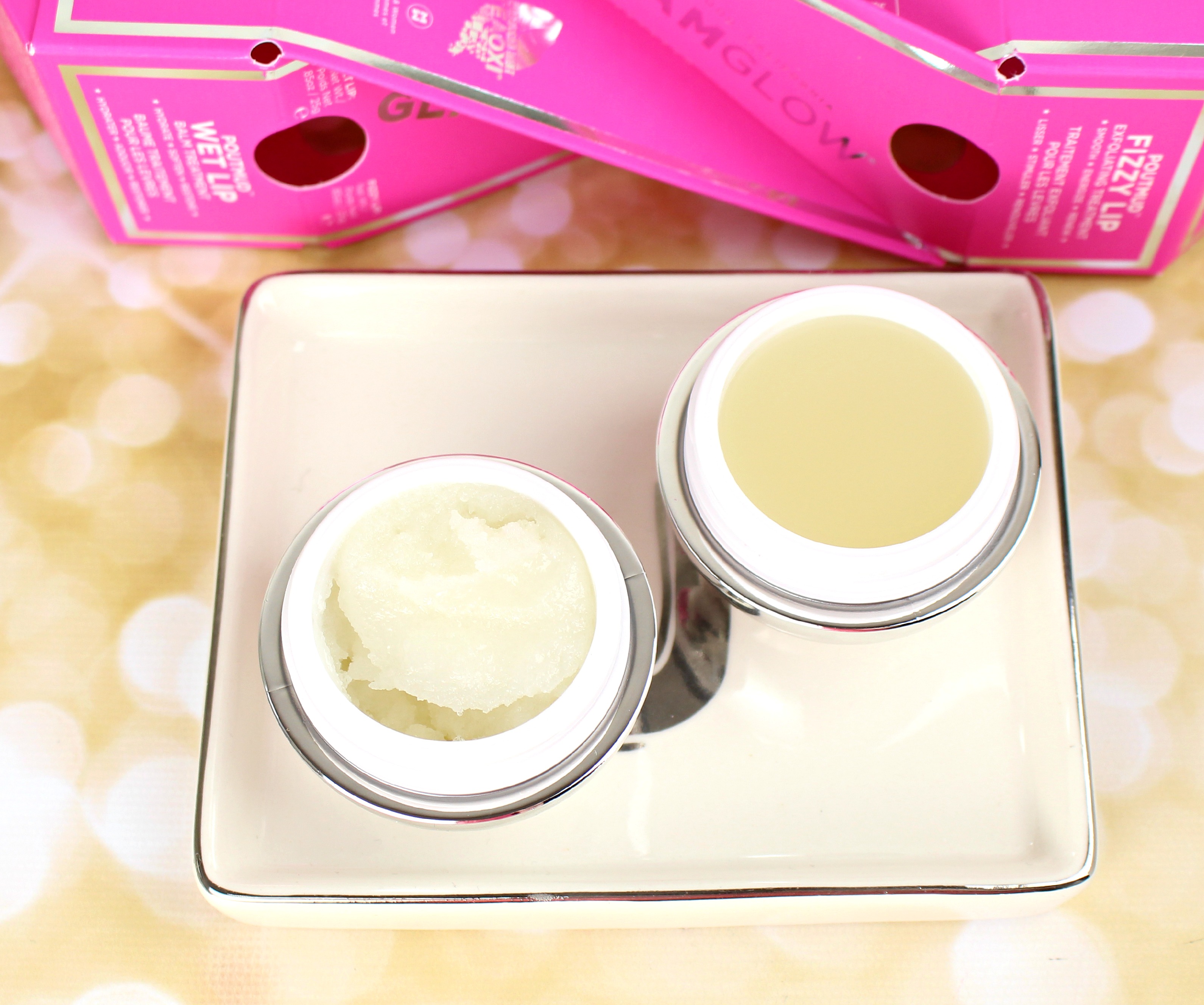 Jouer Lip Enhancer Conditioning Lip Treatment – $16 – This is a great balm to keep in your purse or to apply before you go to bed. My lips are incredibly soft after just using this for a few weeks! Can't live without!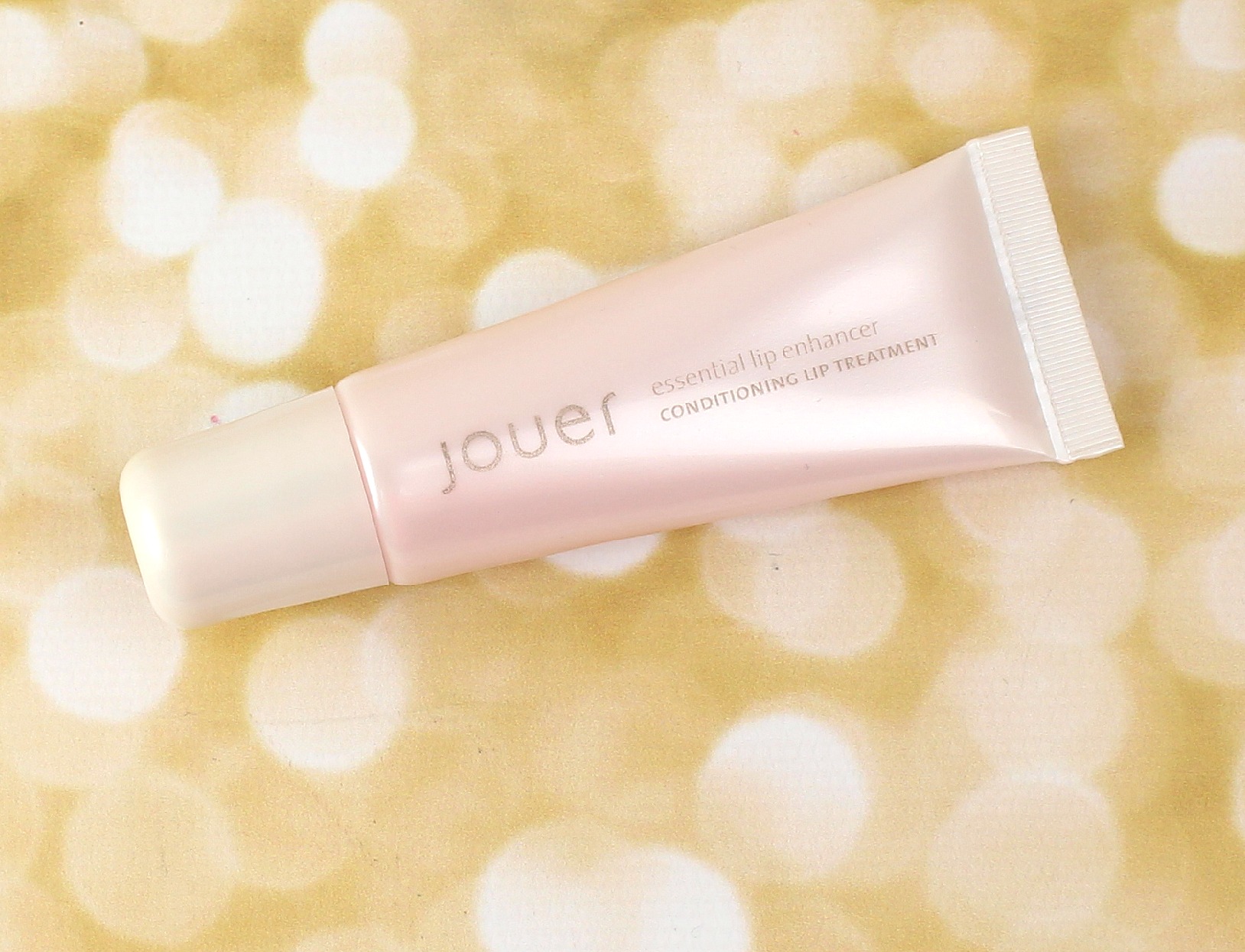 LUSH Salted Coconut Hand Scrub – $15.95 – Keep your hands in pristine condition this Winter! The Salted Coconut Hand Scrub makes your hands silky smooth, moisturized and gets rid of all the dead skin
Nail Butter – $24 – Not only do your hands need TLC, but so do your nails & cuticles! I have talked about Nail Butter quite frequently and it is my holy grail of cuticle balms. The texture is thick but absorbs quickly into the skin. This is a perfect stocking stuffer for a nail enthusiast!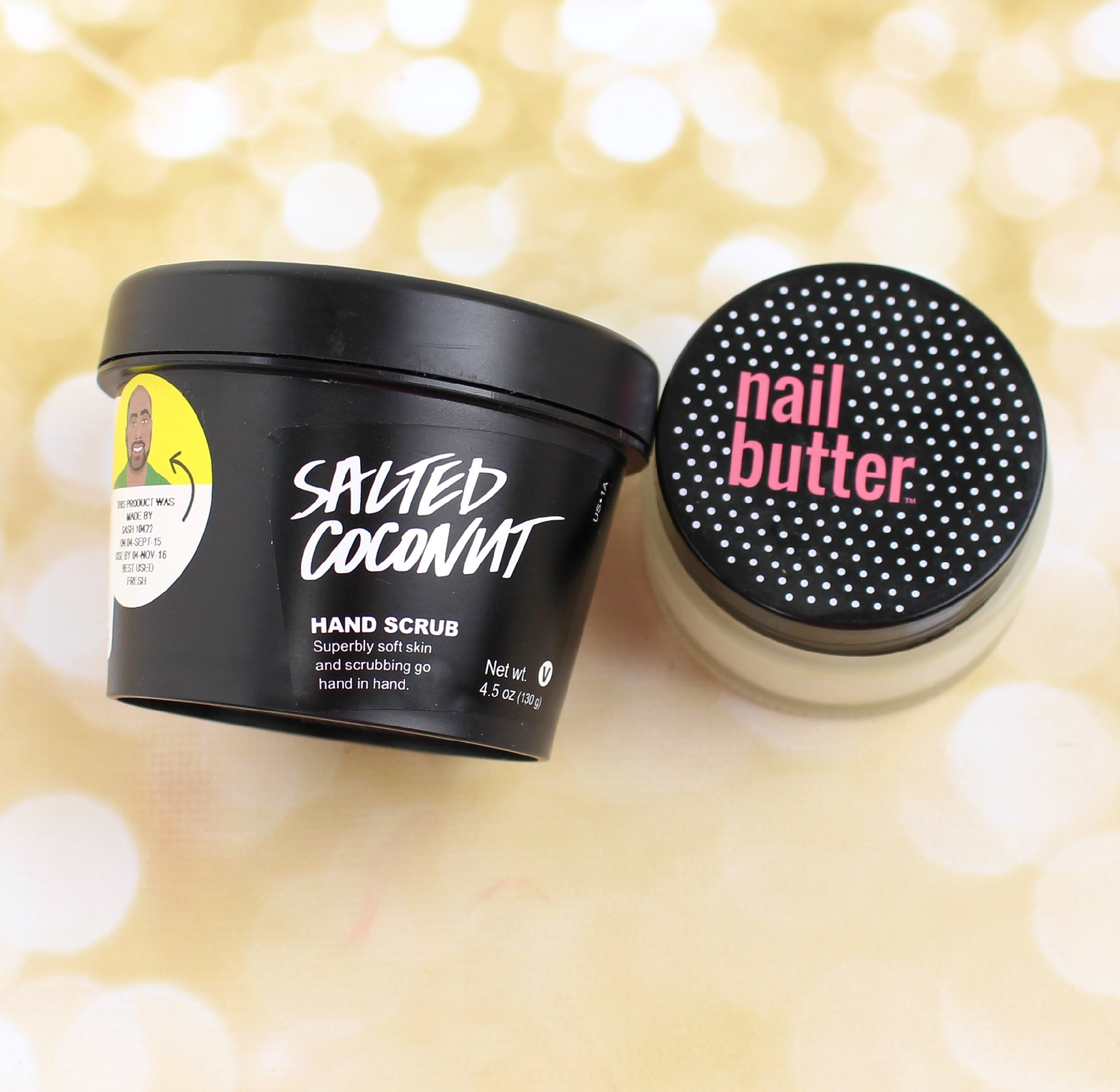 Sephora Collection Mud Mask – $19 – I bought this on a whim during the F&F sale because I had heard it was so much better (and more affordable) than GlamGlow. Sure enough – it is! It's so much more affordable and gets the job done!
LUSH Eau Roma Water – $22.95 – Incredible toner for using right before you moisturize. Great to hydrate dry & sensitive skin and even tones down redness. I spritz this on my face when I need a little extra hydration in the morning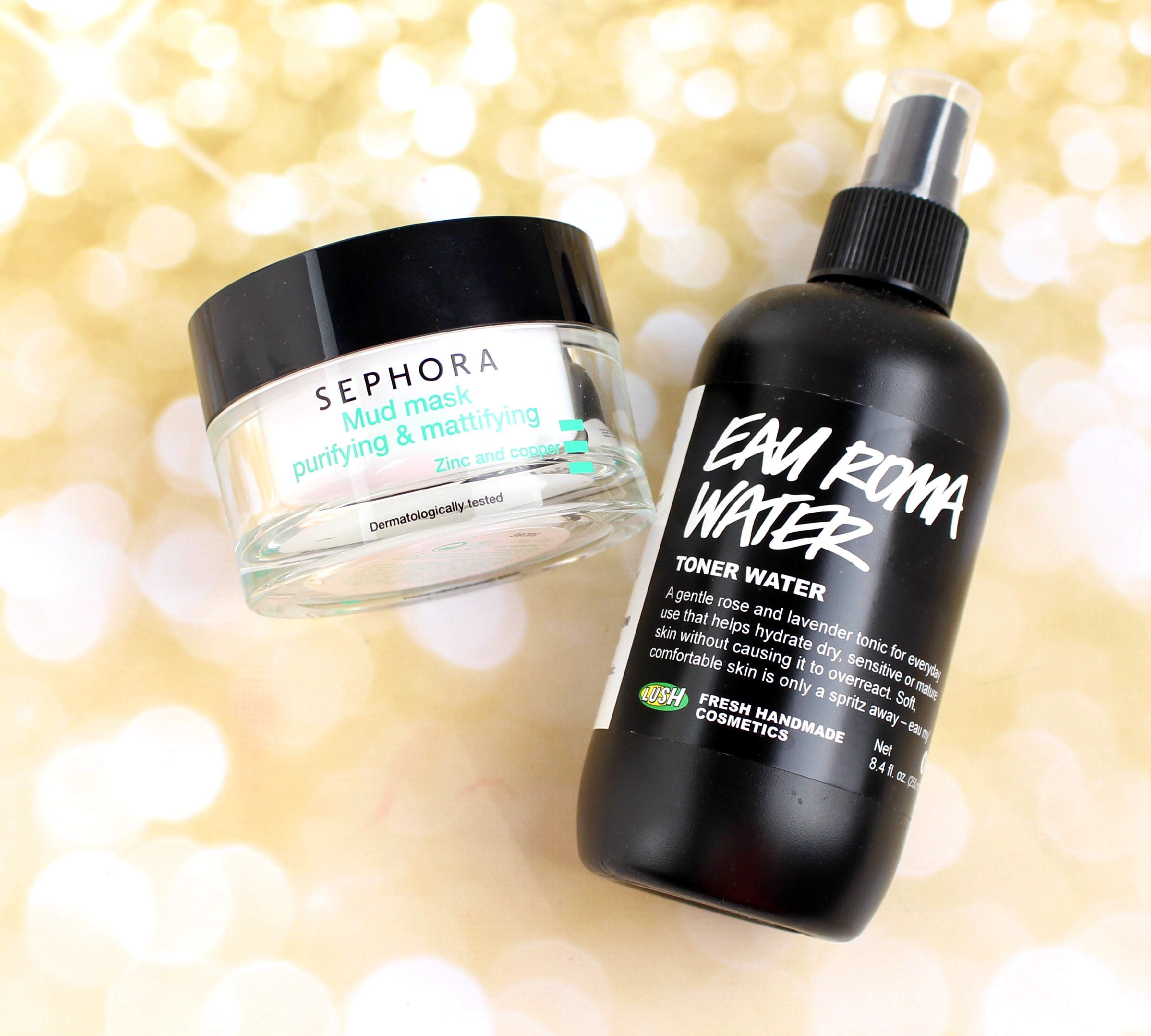 Body Butters & Lotions
Soap & Glory Happy Pamper Gift Set – Such an adorable set found at Ulta! If you are wanting to try the righteous butter & clean on me, this little set is perfect! Would also make a great teacher gift!
Soap & Glory Smoothie Star Body Buttercream & The Righteous Butter – $15 – If you know your recepient already loves Soap & Glory products (Who doesn't?) pick up a few tubs of their body butters! You can pretty much always find them on sale at Ulta for BOGO 50% off!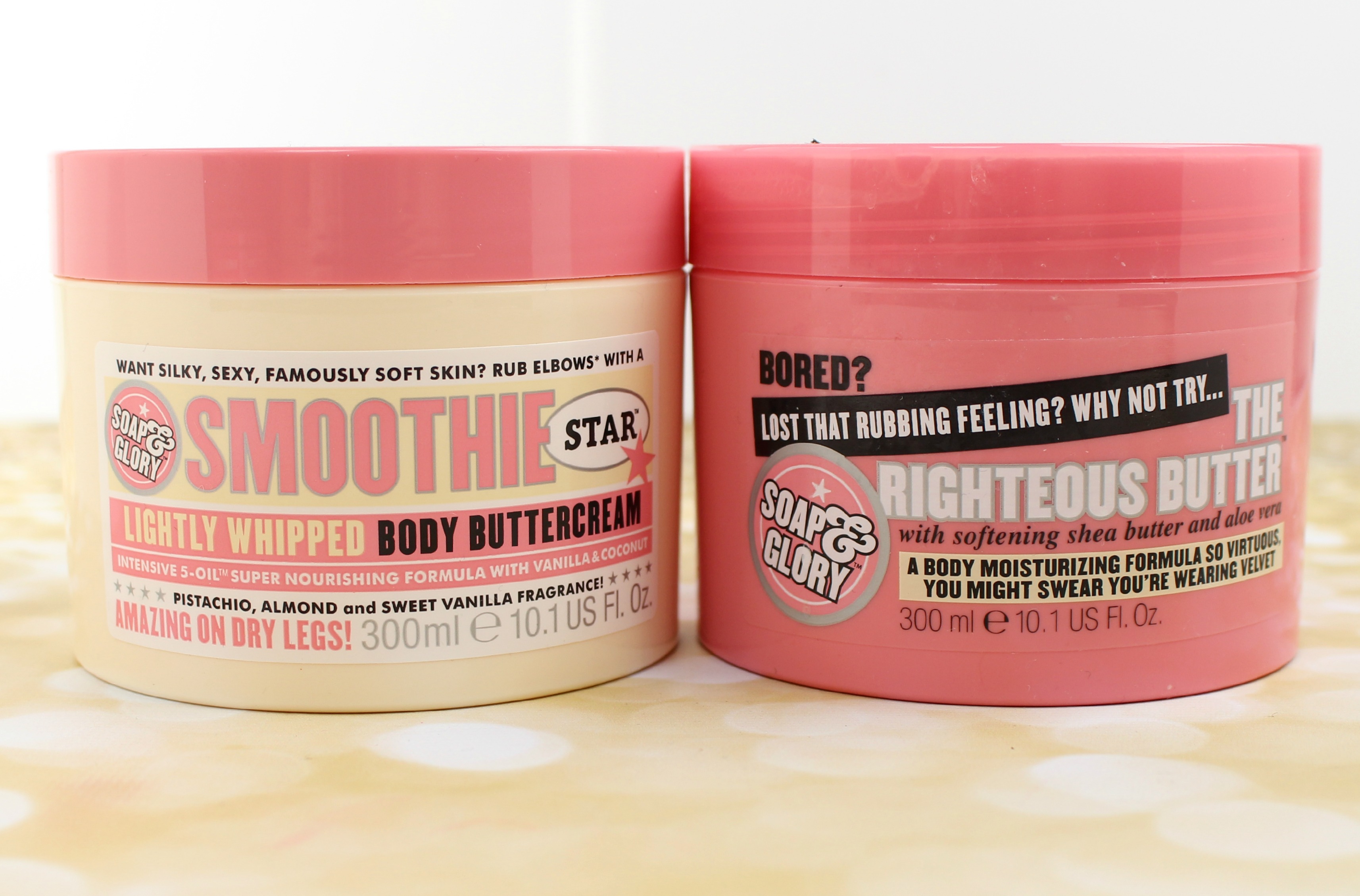 Josie Maran Whipper Argan Oil Body Butter – $12 – $35 – These whipped body buttes from Josie Maran are NO JOKE. I bought a ton of these for my grandma to gift to her and I know she is going to love them! You can get them in a smaller 2oz tub or splurge for the large size. I highly recommend the Vanilla Apricot scent.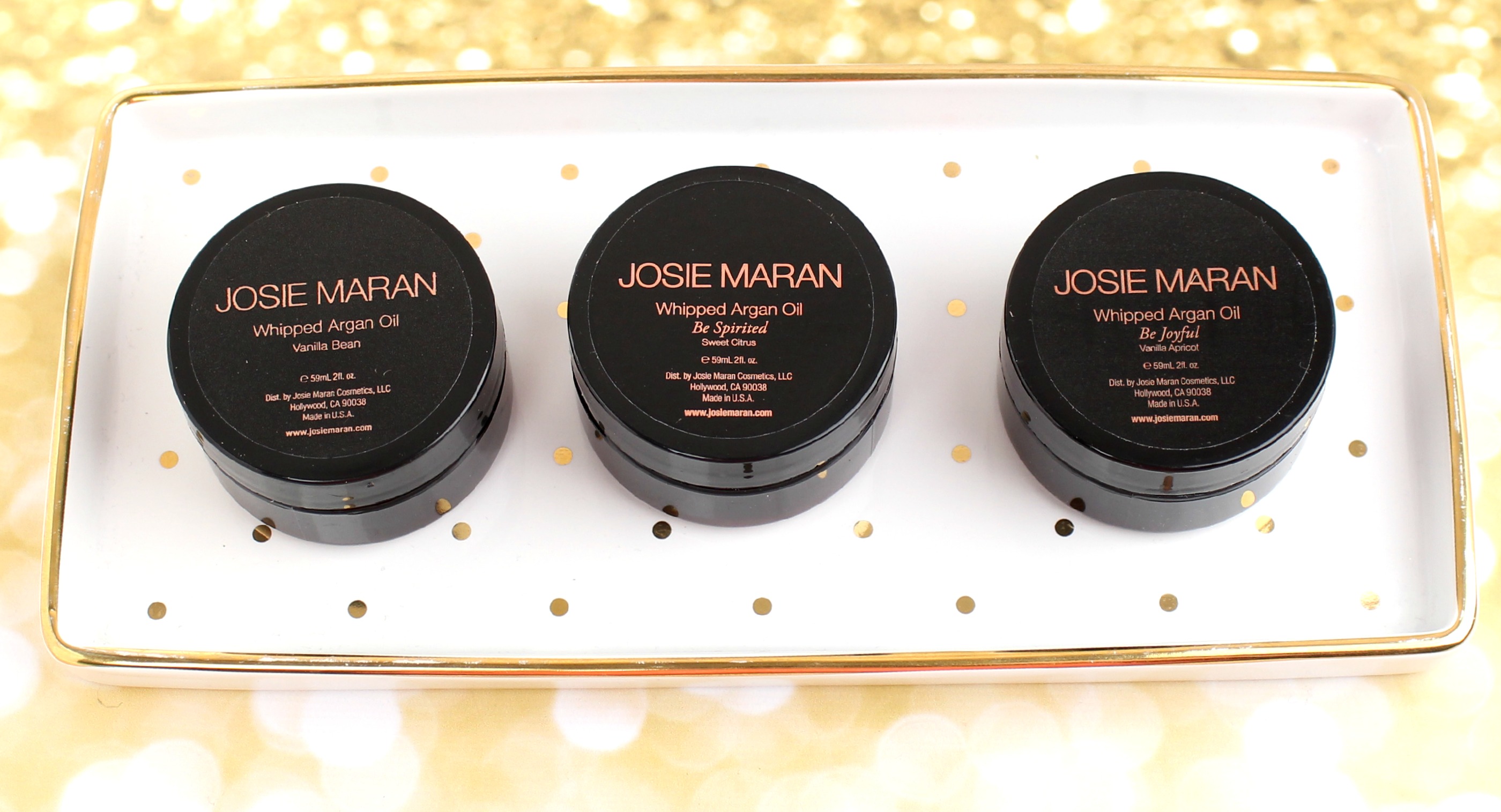 Whish Holiday Winter Set – $25 – Whish is a brand that is new to me and I am kind of obsessed. I am in LOVE with their new Holiday sets, including this one shown below in Vanilla Mint. I plan on breaking up this set to distribute among friends!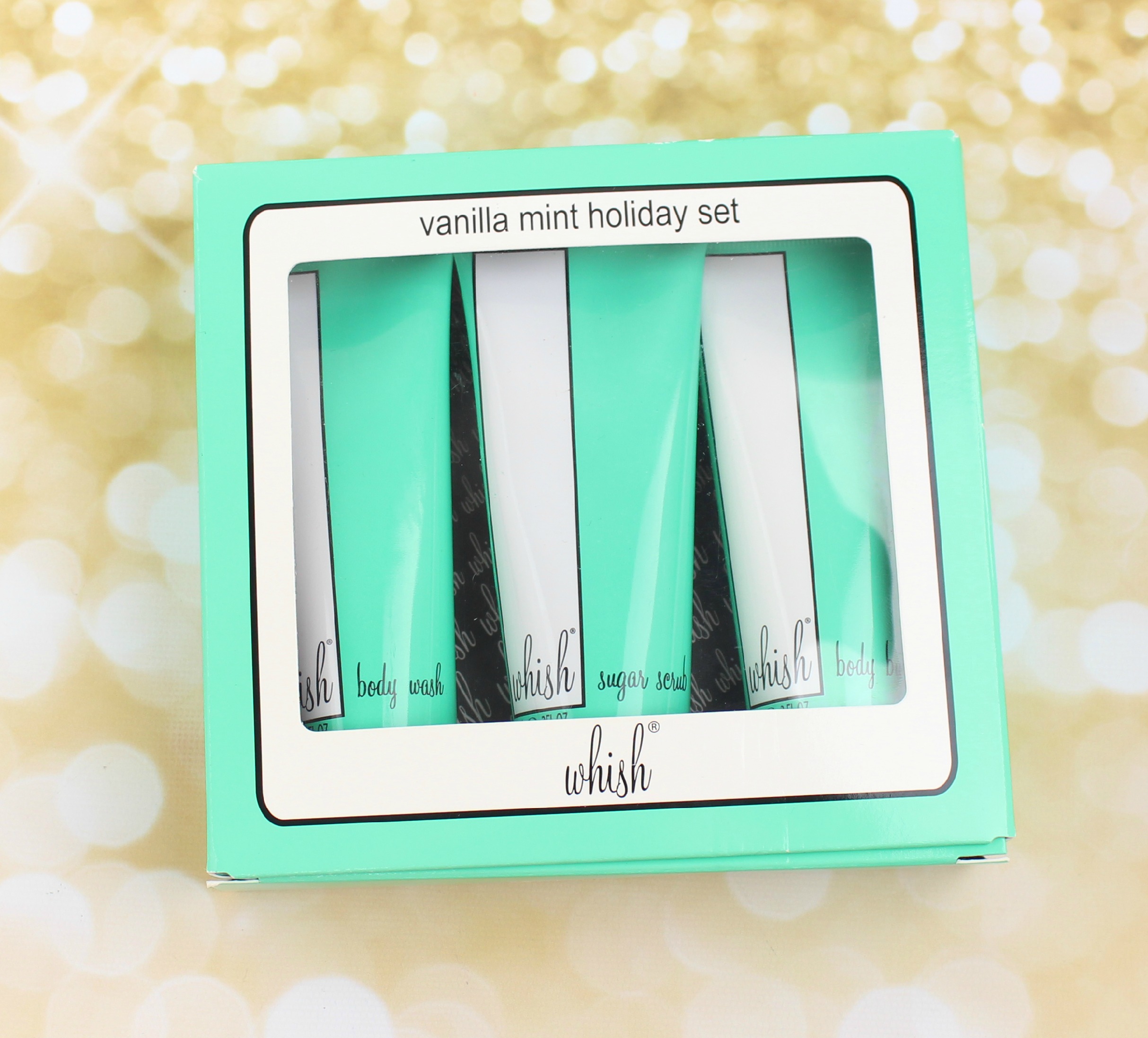 What pamper products are on your list this Holiday season? Will you be gifting anything from the list above?
*Some products provided by PR for review. All opinions are my own. Post contains affiliate links*