PR Sample
Affiliate Links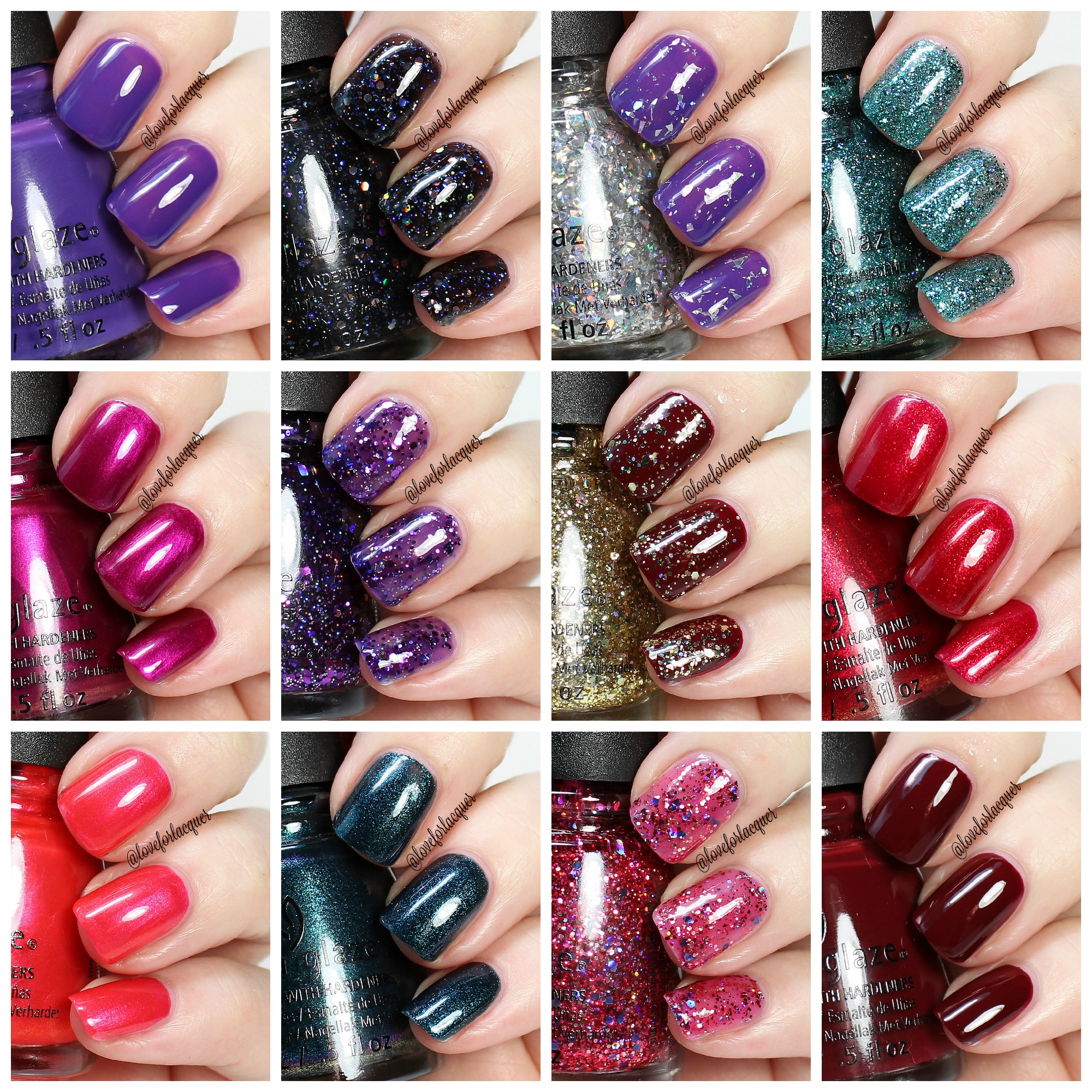 Happy Friday! Today I have the China Glaze Holiday 2015 collection to show you! It has a decent mixture of shimmers and glitters as well as some gorgeous creme shades. Is it worth the hype? Let's find out!
Better Not Pout – Berry shimmer. Formula on this one was pretty good. It has a gorgeous sheen to it and was easy to apply in two coats.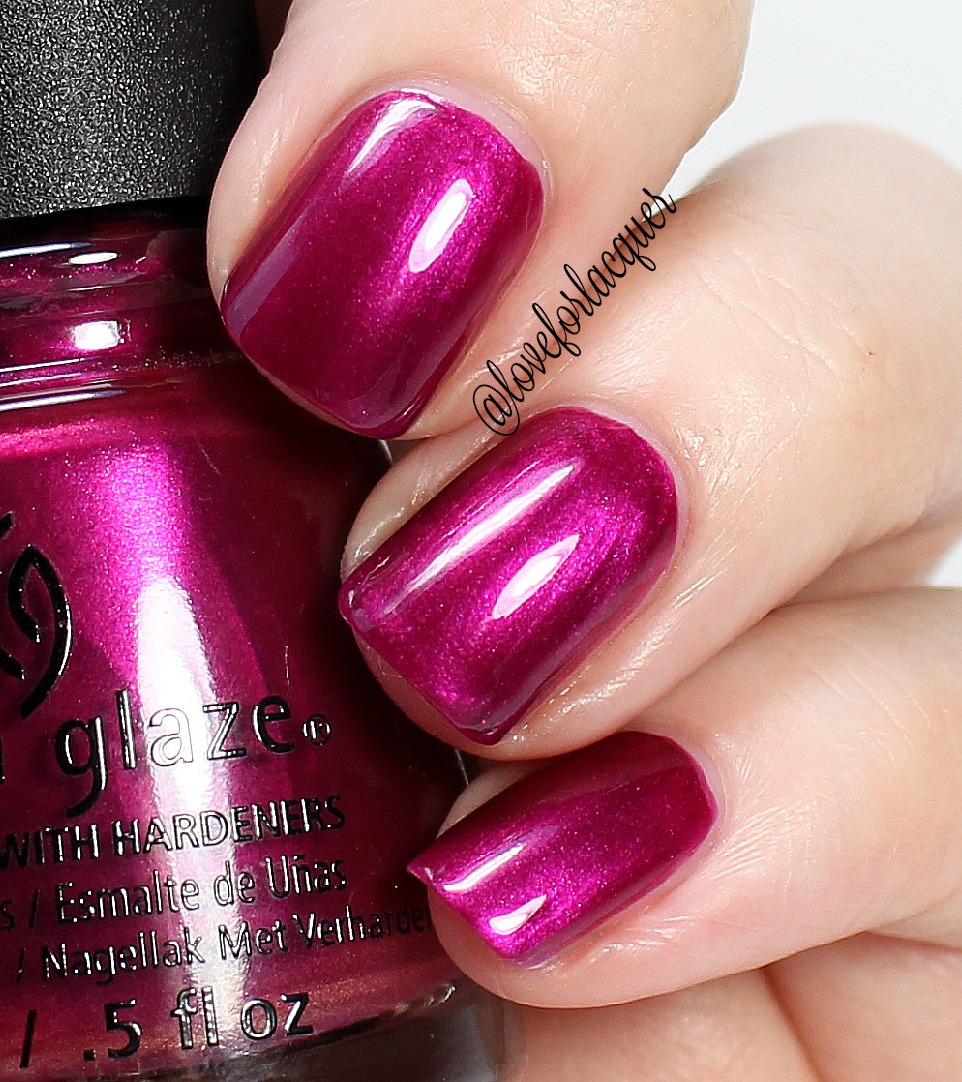 Brand Sparkin' New Year – Purple jelly base loaded with purple glitters and purple holo glitter. This one was just okay – It was pretty sheer so I had to build it up to 3 coats but it still wasn't as opaque as I'd like it to be.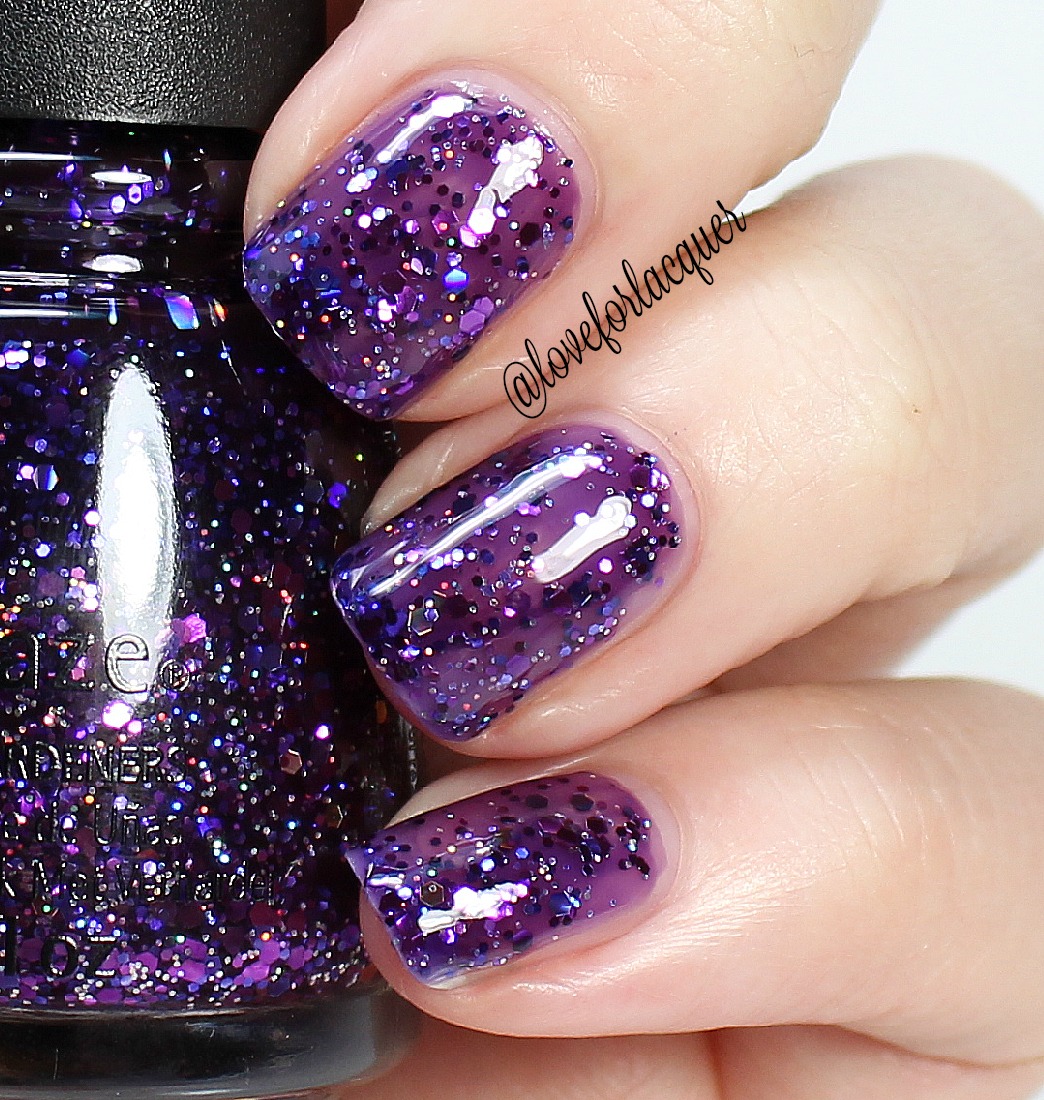 Break The Ice – Silver holo shard glitter in a clear base. I wasn't a huge fan of this one to be honest. The glitter didn't come out very well so I kind of had to blob it on the nail which made it look unattractive. Shown over Mix And Mingle.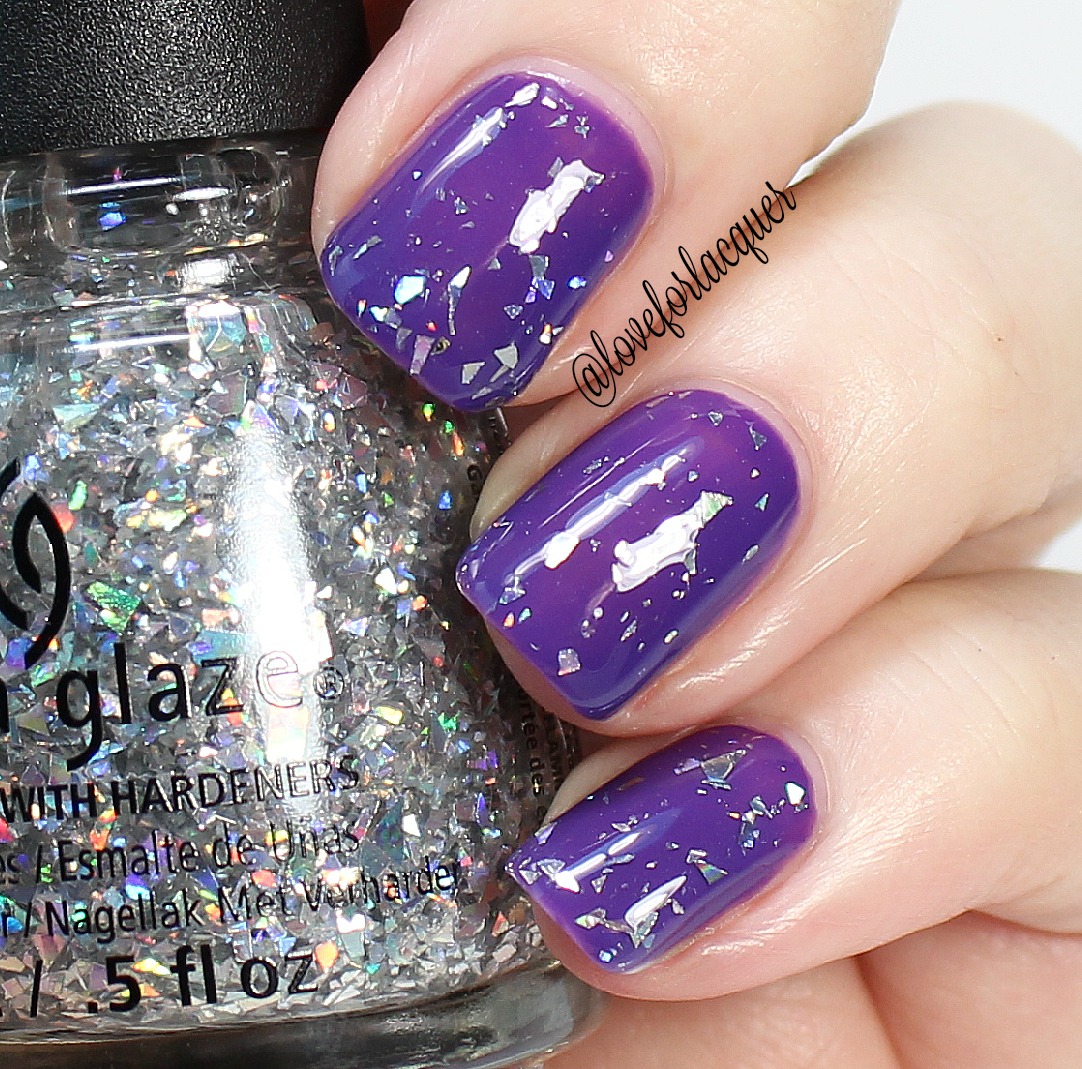 Bring On The Bubbly – Gold glitter topper. This one was MUCH better than Break The Ice. The glitter was easy to apply onto the nail in one coat. Shown over Wine Down For What.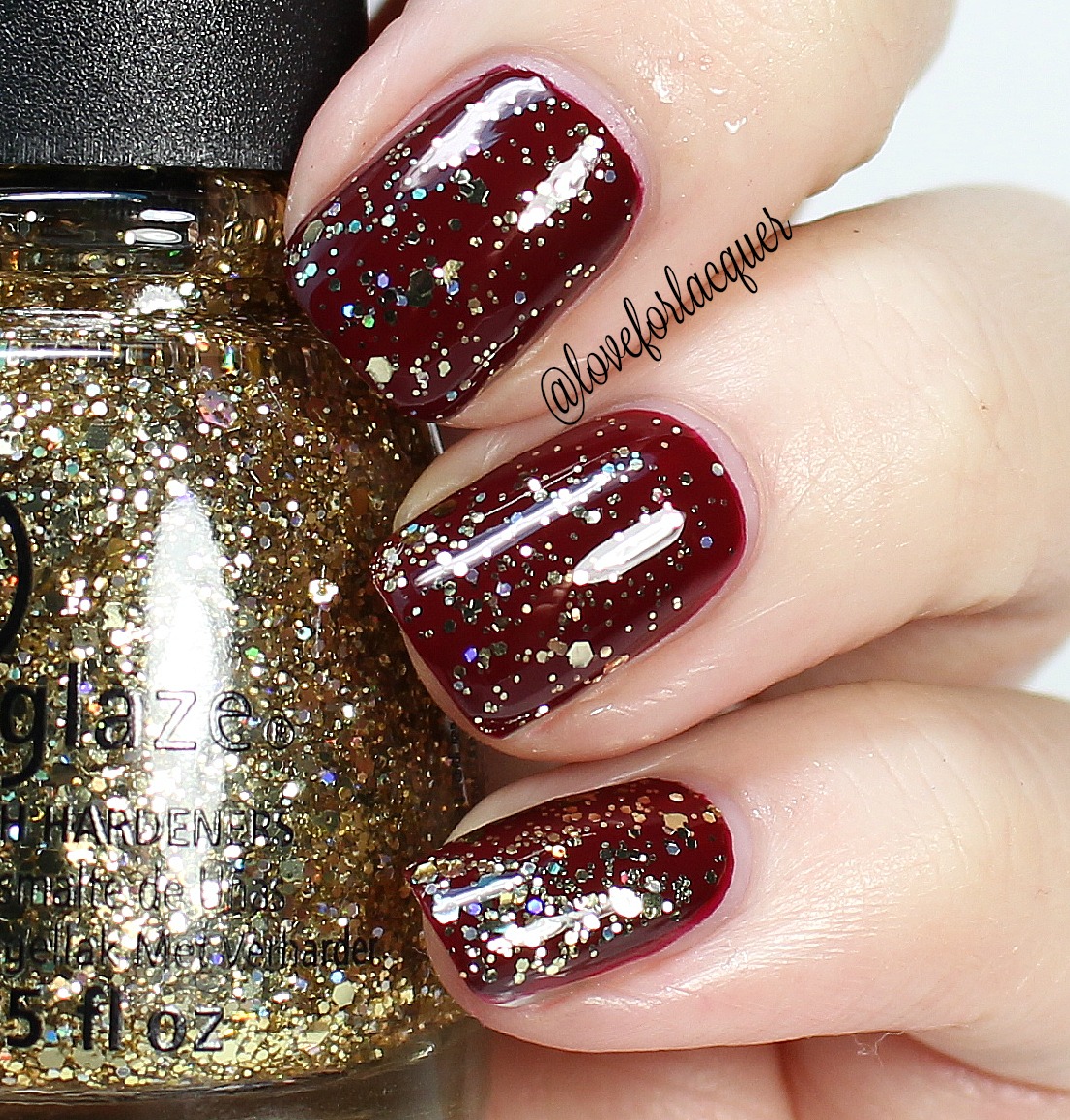 Coal Hands Warm Heart – Black jelly base with silver holo glitters. I was SO excited about this one, but the formula was not cooperating. It was incredibly sheer so it was another one that I had to apply 3 coats.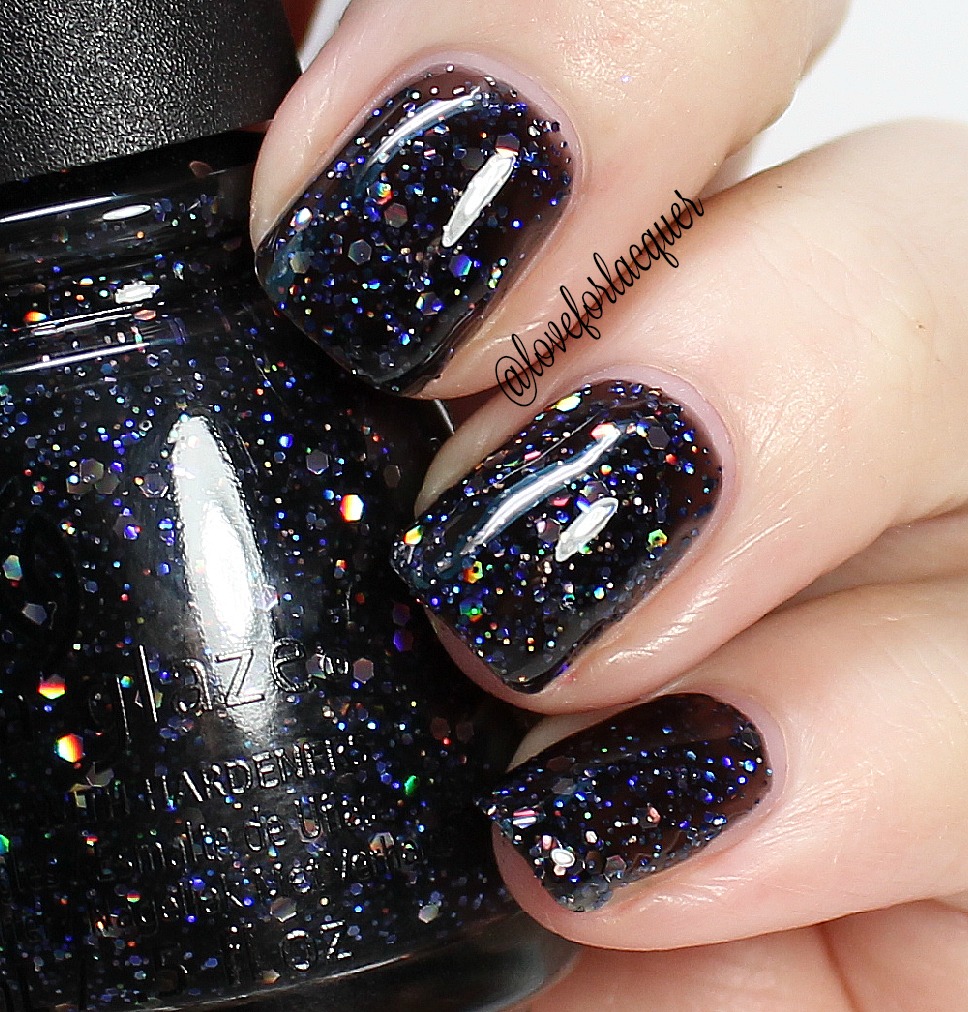 Don't Get Elfed Up – Blackened base with green / blue shimmer. This shade is definitely my favorite of the entire collection. Classic China Glaze and the formula was amazing. Photo below shows two coats.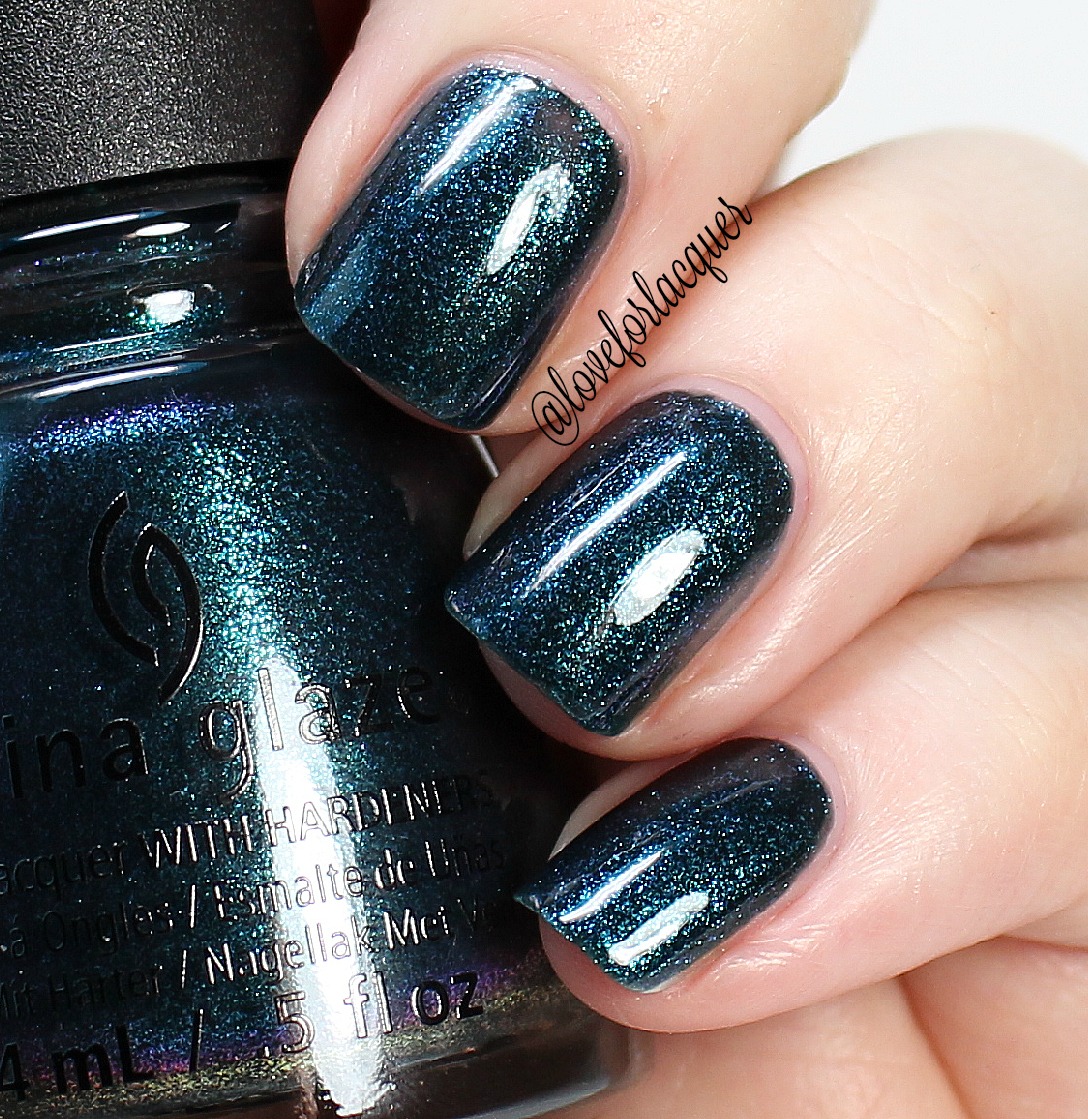 I Soiree I Didn't Do It – Teal microglitter. This one is AWESOME. By far the best glitter in the collection. Still a thin consistency, but easy to apply. Three thin coats for the photo below.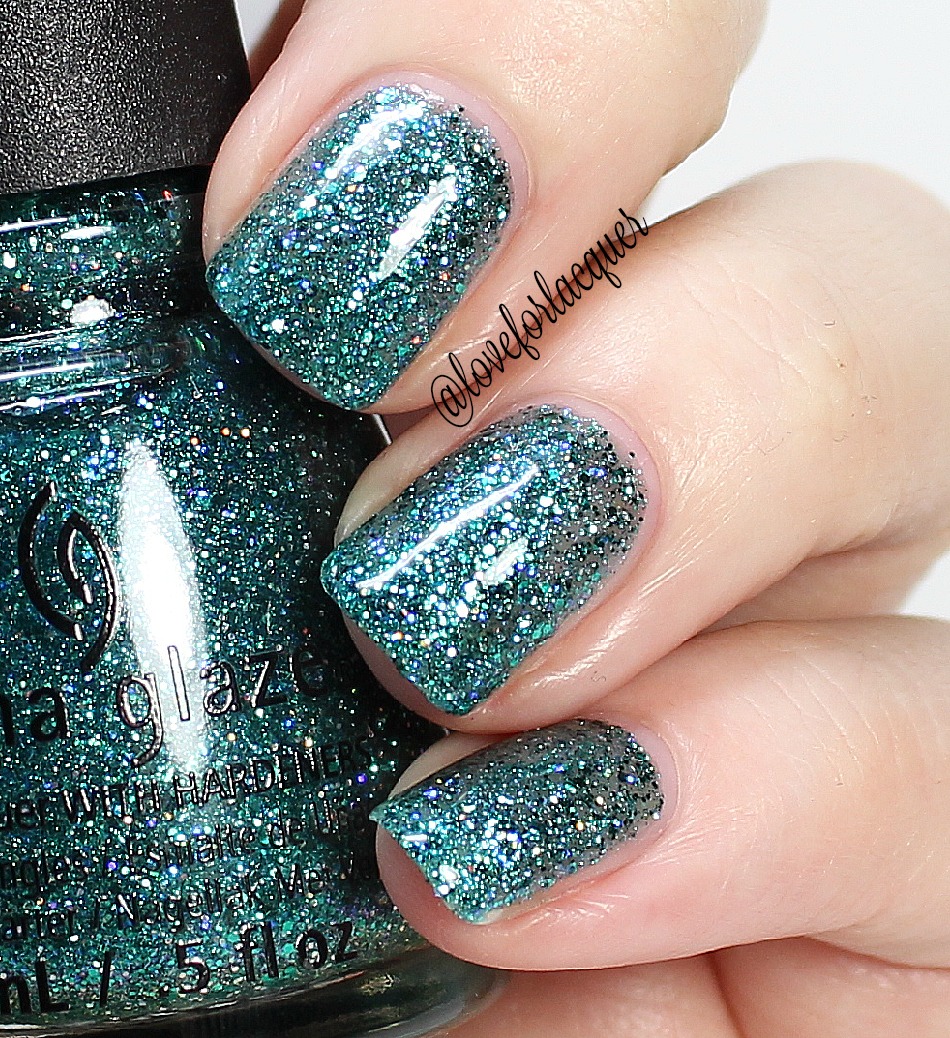 Mix And Mingle – Purple cream. Not necessarily a Holiday shade, but it's still pretty gorgeous! Formula was good. Two coats shown below.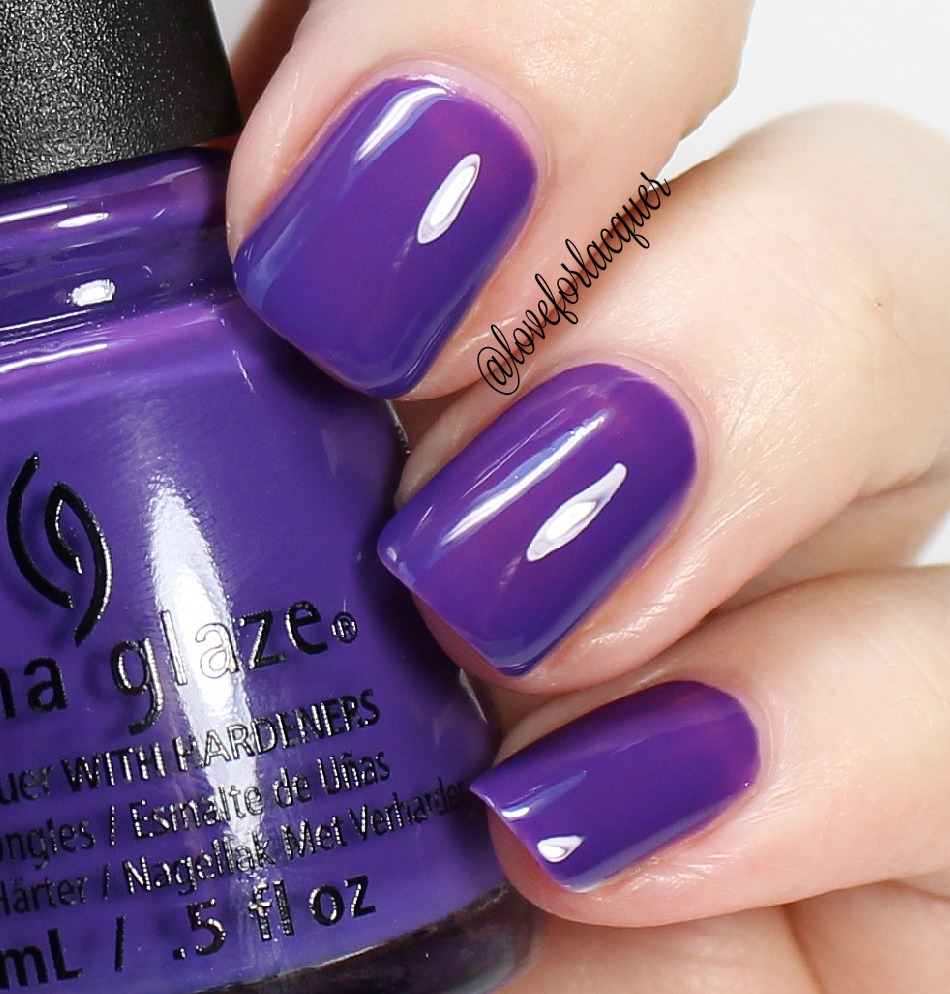 Peppermint To Be – Red shimmer. Another one with a great formula. Easy to apply and definitely remind me of Christmas! Photo below shows two coats.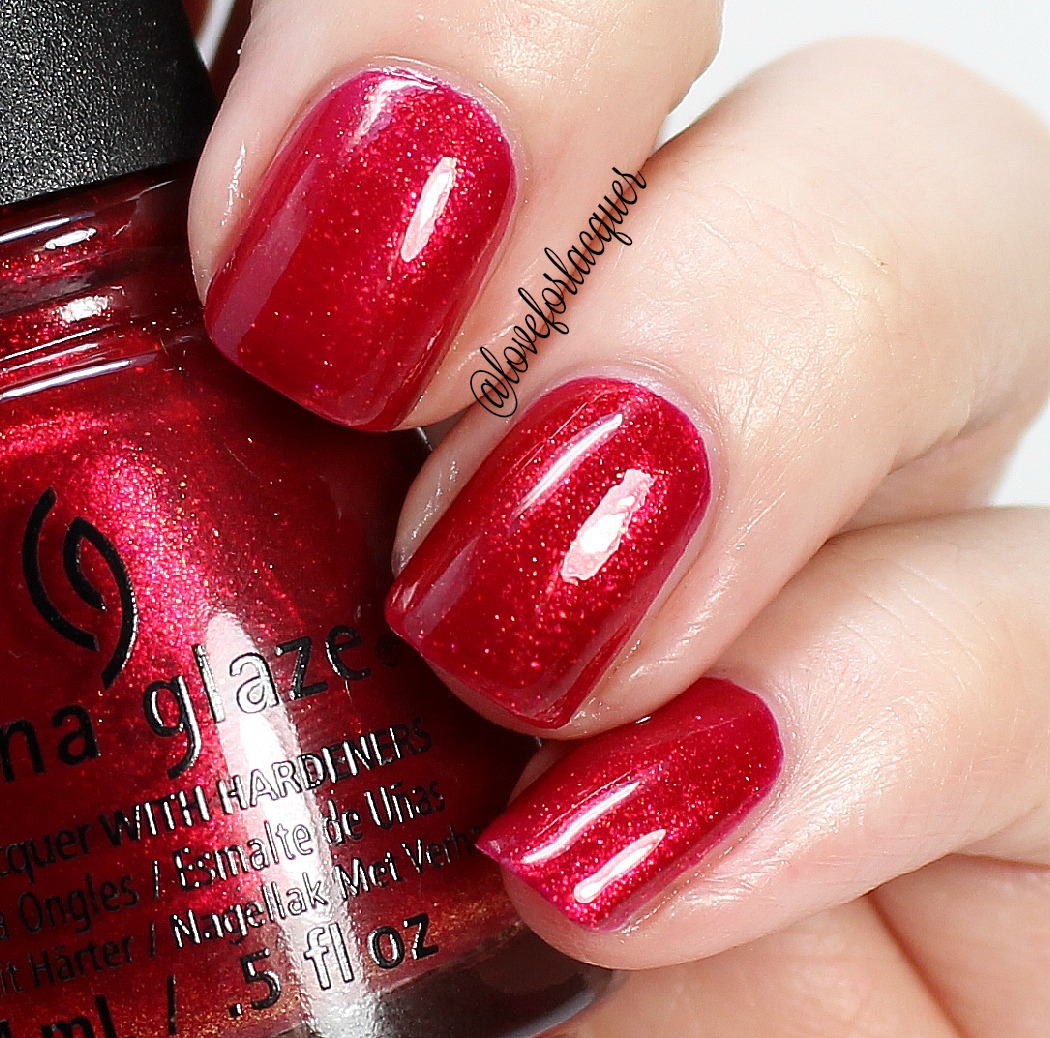 Son Of A Nutcracker – Coral / Red shimmer. Another great formula. Photo below shows two coats.
Ugly Sweater Party – Pink jelly with silver and purple glitters. I wasn't incredibly impressed with this one. The formula was sheer once again and took 3 coats to build up.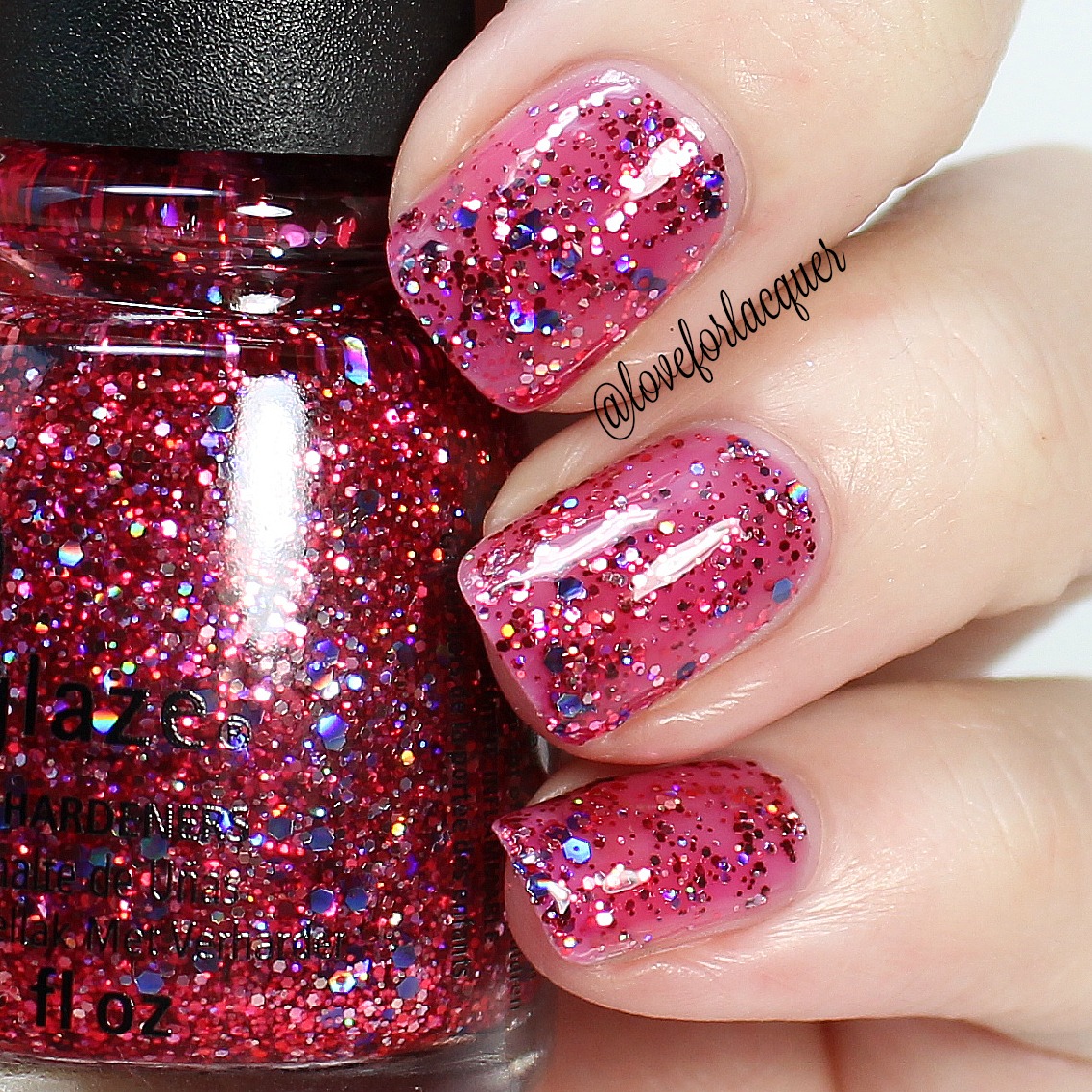 Wine Down For What – Dark wine cream. Super easy to apply. Photo below shows two coats.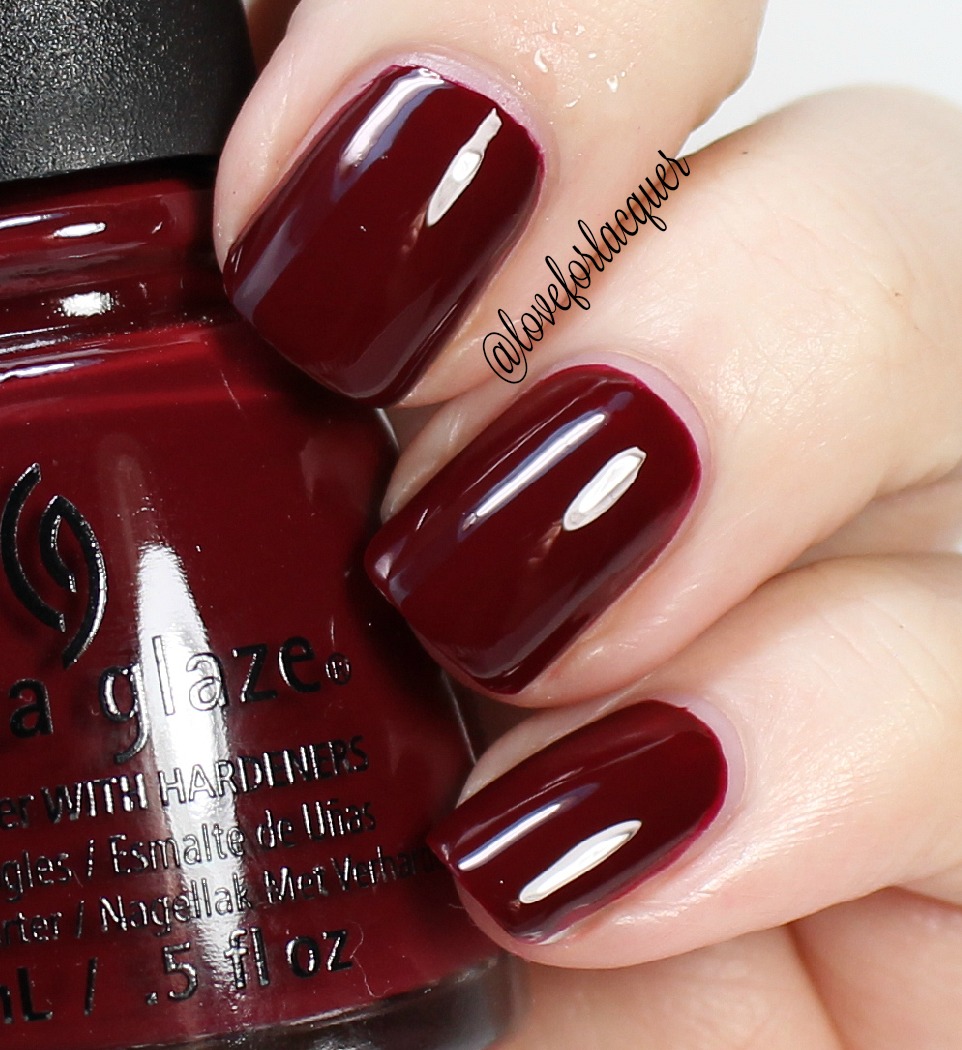 What are your thoughts on the Cheers! collection from China Glaze? Any favorites?
Availability : Sally Beauty (Online & In Stores) | Ulta (Online & In Stores)
Price : Varies
Social Media : Facebook | Instagram | Twitter
*Provided for an honest review. All opinions are my own. Post contains affiliate link*