PR Sample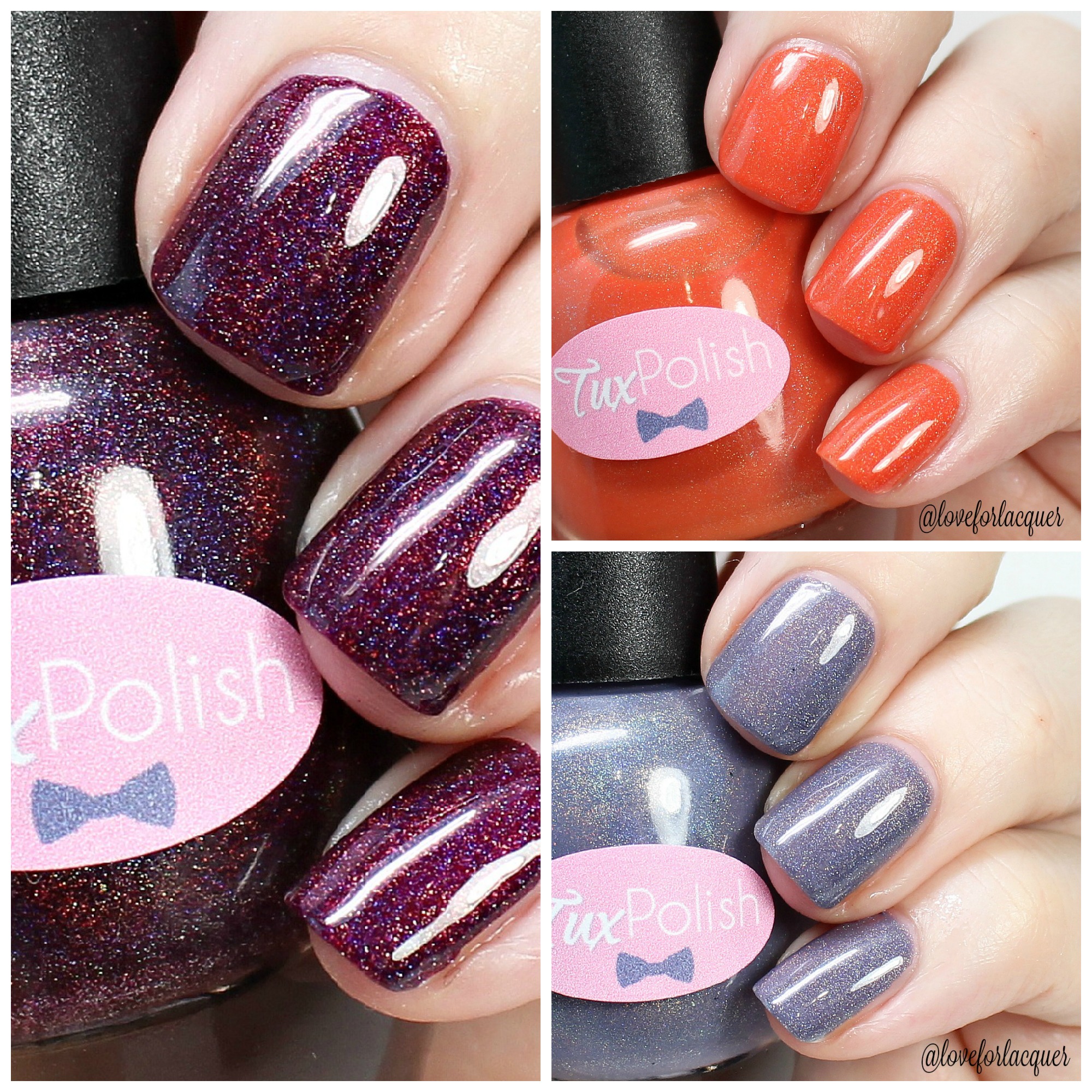 Good morning! Today I have the Autumn's Back Holo Trio from Tux Polish to share with you! Tux Polish is a brand that is new to me, but I am pretty obsessed with this trio and can't wait to see what else she has in store in the upcoming months! This trio is limited edition but these 3 shades are also featured in her Autumn's Back Reloaded Collection which launched last week. I would grab these ASAP as I'm sure they will sell out fairly quickly! Let's take a look at the 3 shades!
Autumn's Back : Reddish orange holo polish. Amazing formula. Photo below shows two coats.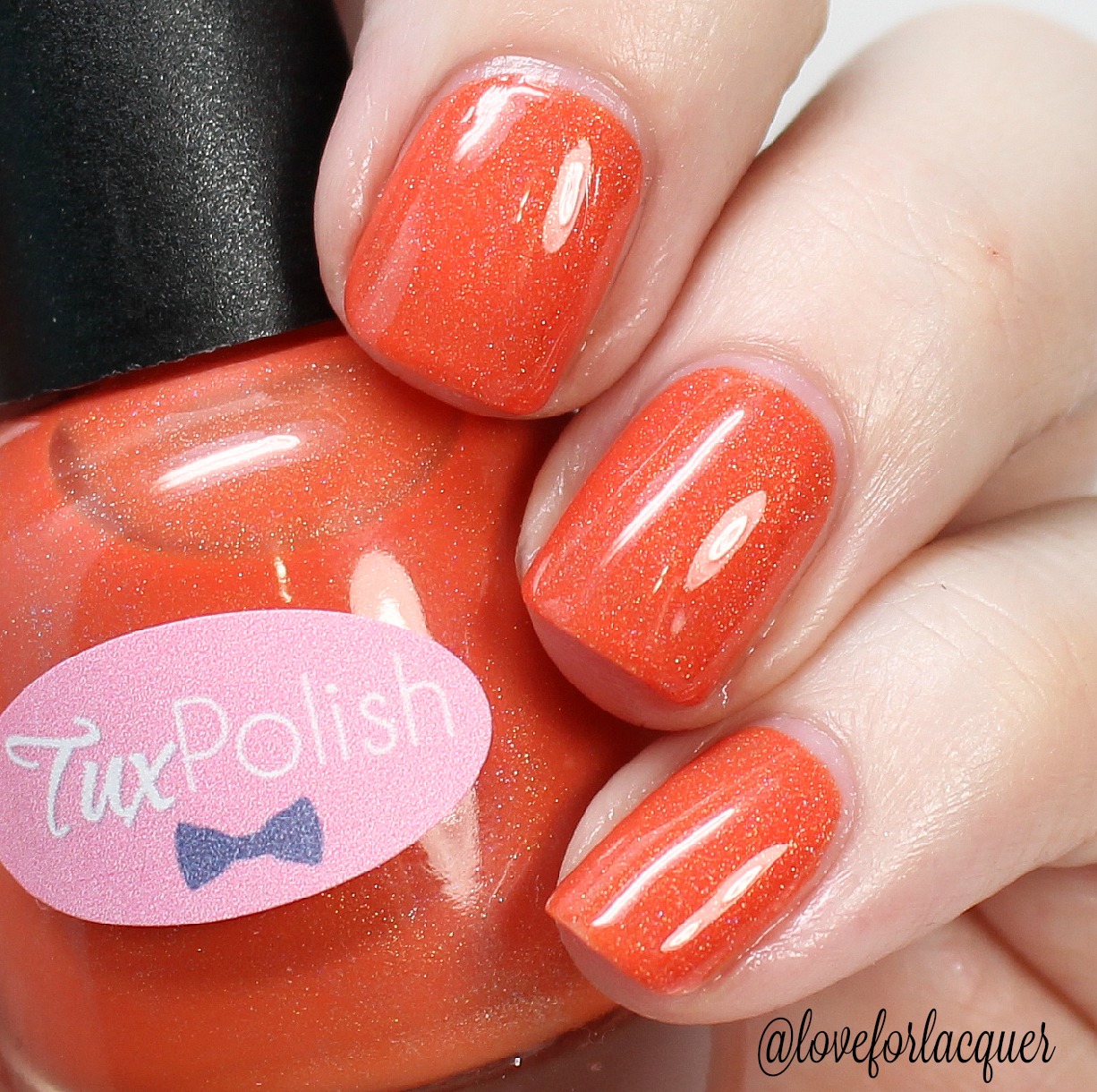 Homecoming Queen : Dark, royal burgundy shade jam packed with tons of holo. I am BEYOND OBSESSED with this shade. Seriously – You need it. Photo below shows two coats.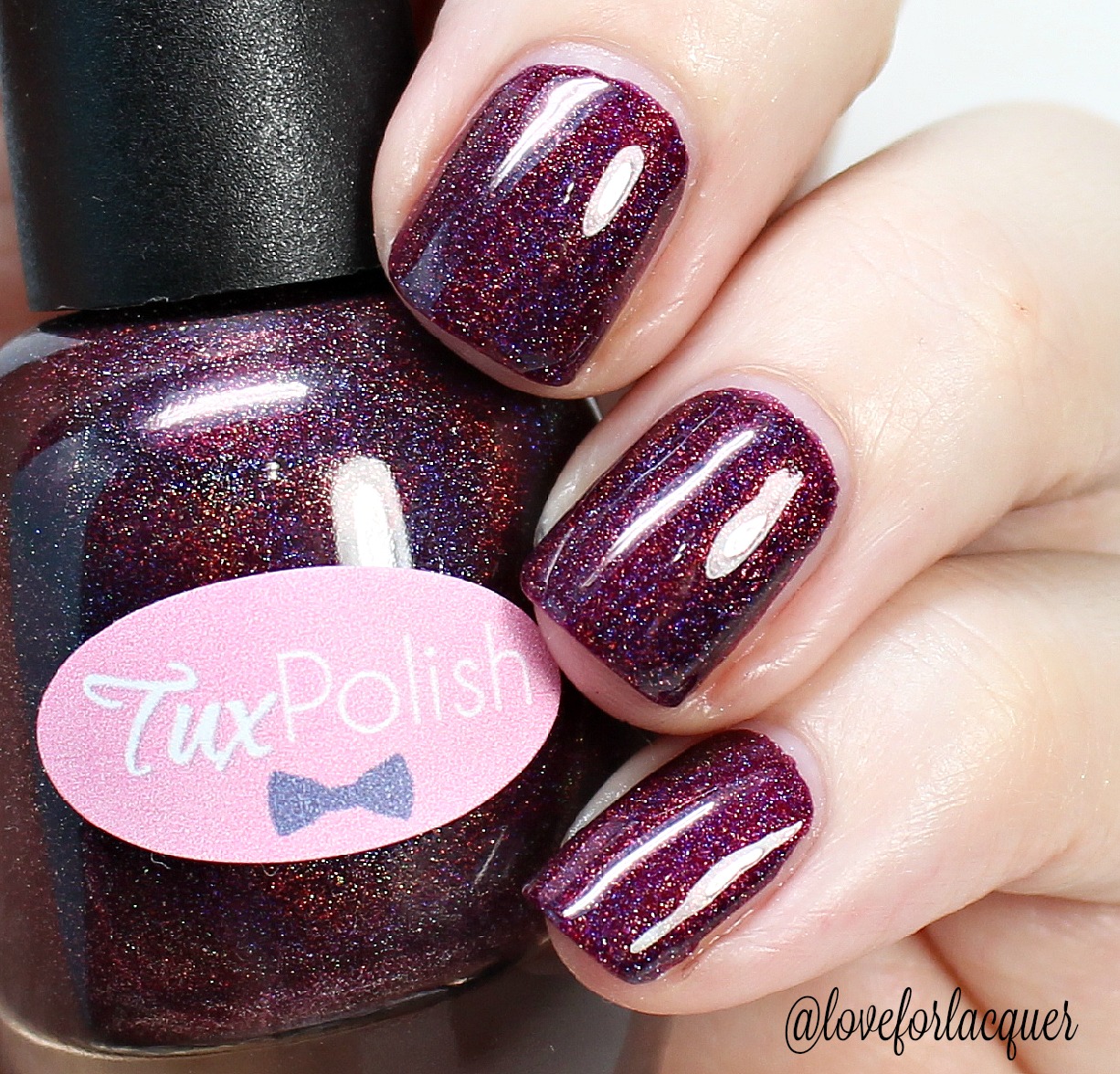 Can't Wait To Cuddle : Blue / grey holo polish. I swear I don't think I have anything like this in my ever growing collection. It's such a perfect shade for Fall & Winter. Photo below shows two coats.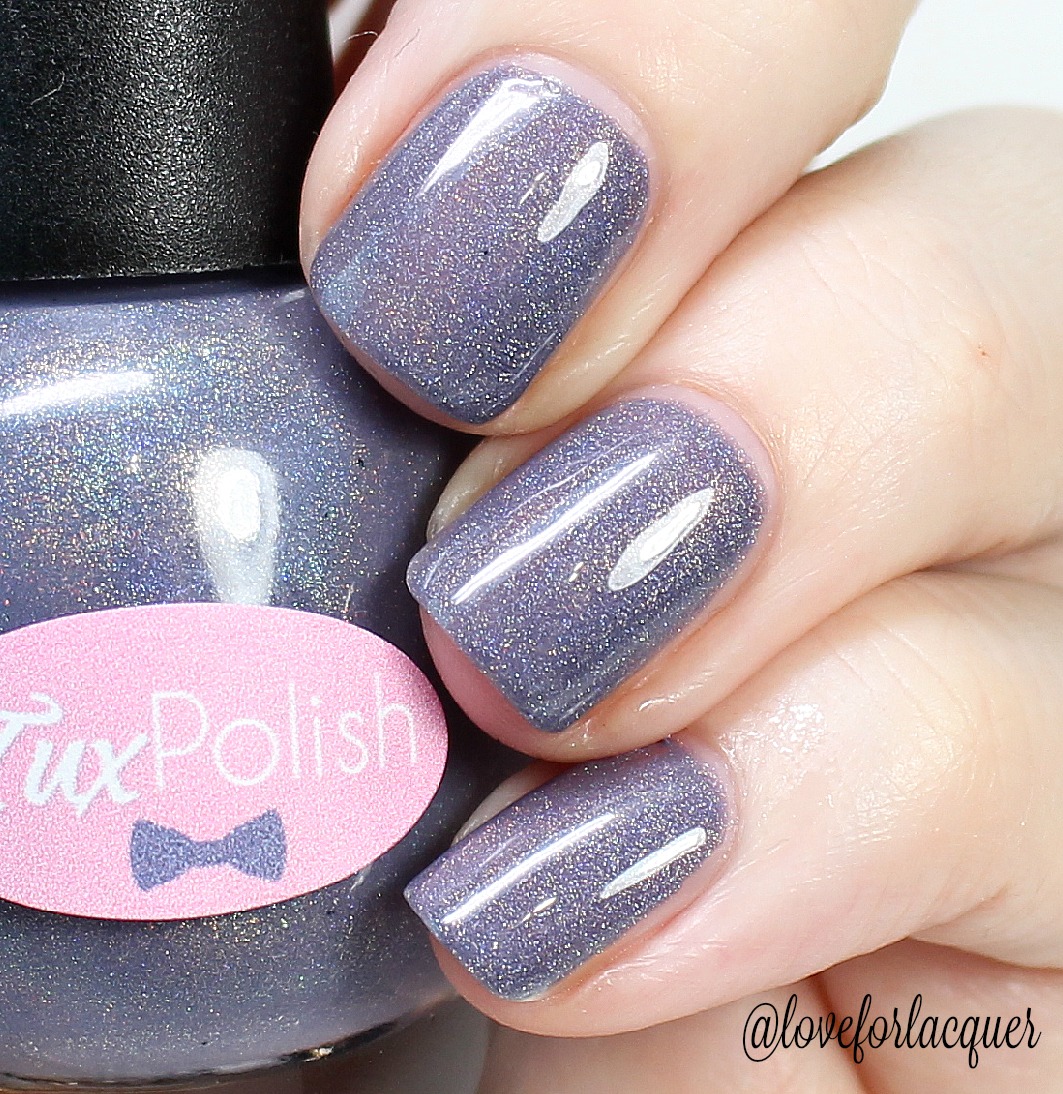 If you don't have any of these shades, I highly recommend picking them up! (Or any of her other beautiful creations!) I seriously can't stop wearing Homecoming Queen!
Have you tried anything from Tux Polish before? Which shades do you recommend?
Availability : Tux Polish
Price : $25 For The Set | $55 For The NEW 6 Piece Collection
Social Media : Facebook | Instagram | Twitter
*Provided for an honest review. All opinions are my own*