PR Sample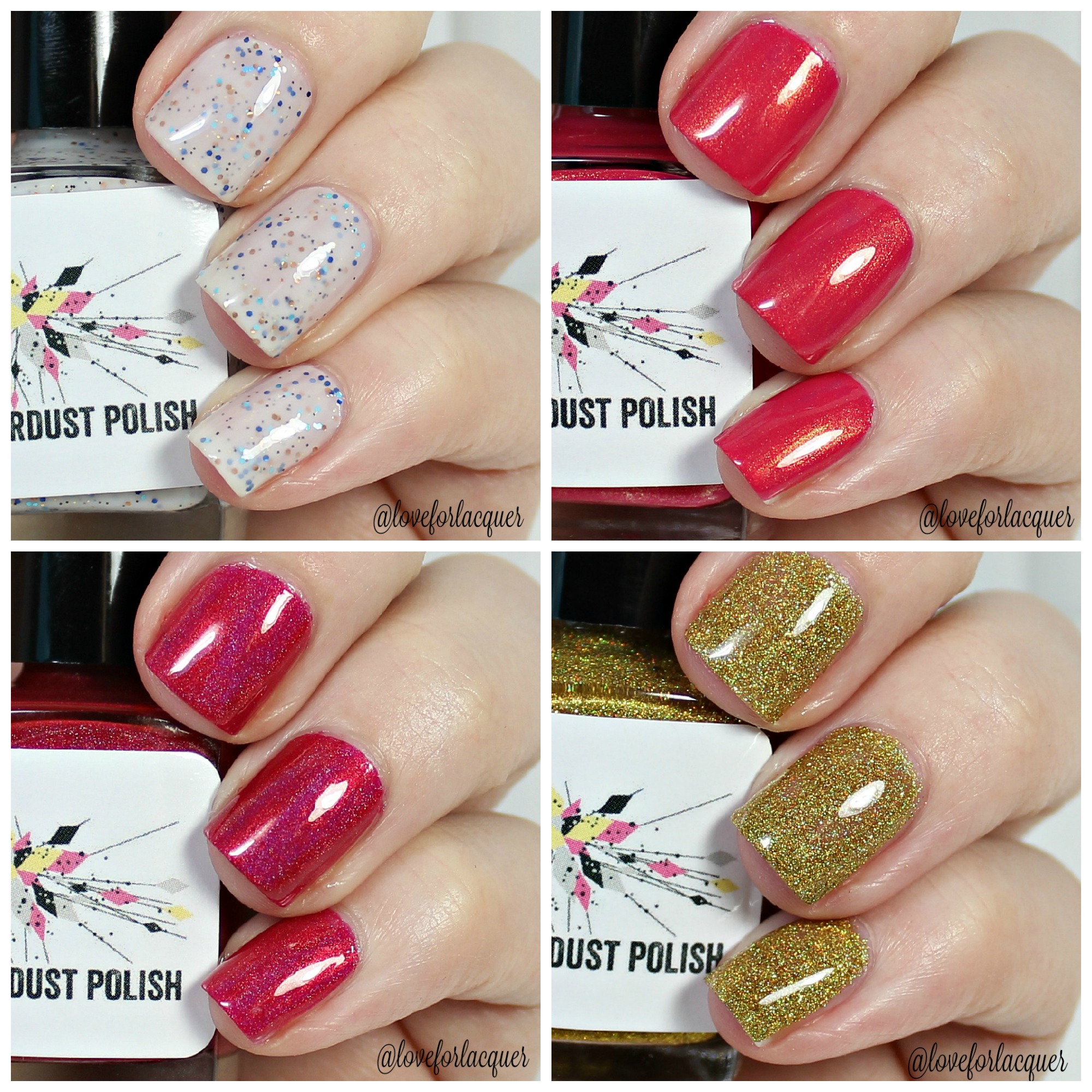 Happy Saturday loves! Today I have some gorgeous shades from Stardust Polish to share with you! This is a new to me brand and I am so happy to have finally tried it out! They totally exceeded my expectations and the shades are stunning. All of these are available NOW in her shop which I will have linked down below at the end of the post!
Autumn Sky – White crelly with multiple size/shaped blue and gold/bronze glitter. This polish goes on pretty sheer in just one coat so you will need to build it up depending on how opaque you want it. I used three thin coats for the photo below.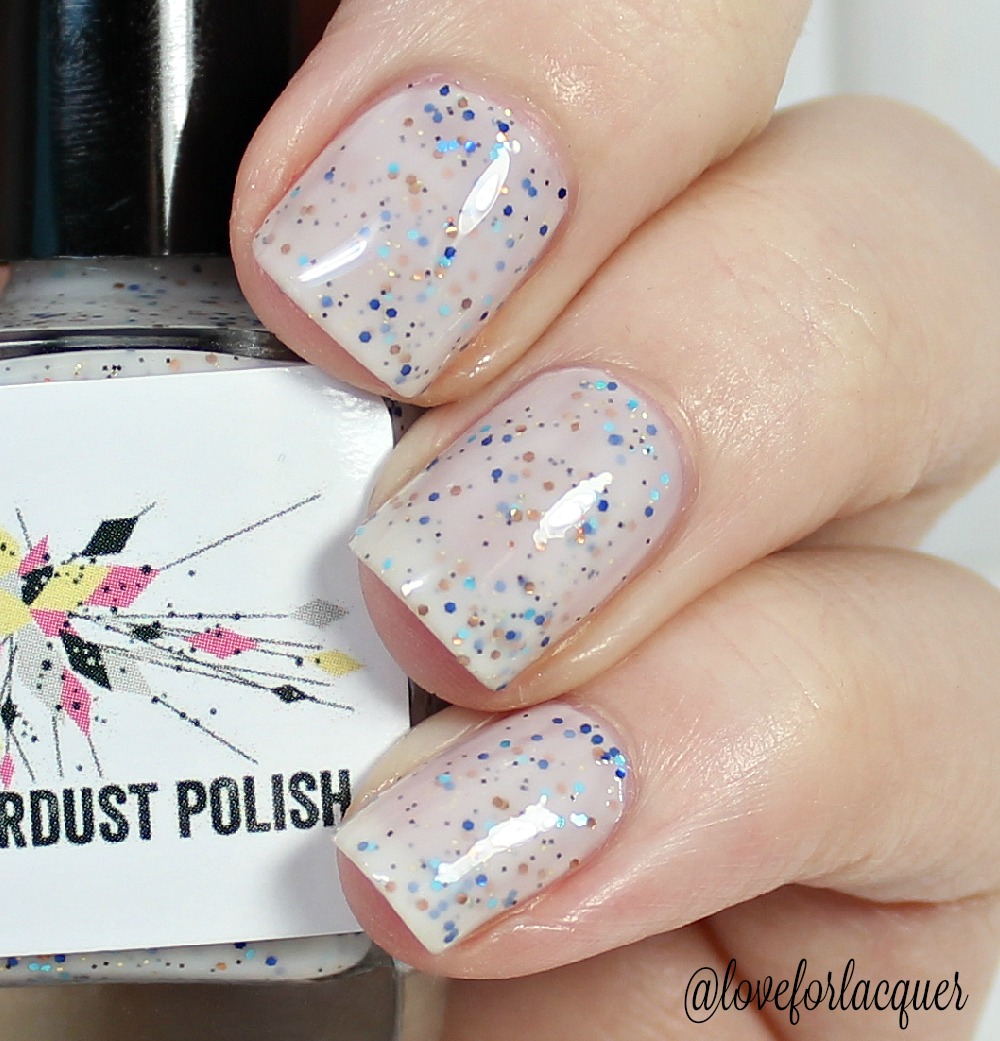 Marigold –  Bright gold holo micro glitter. This will dry textured so a good topcoat is needed to smooth it out. I used two coats for the photo below, but probably could have used one more.  I am LOVING this color so much! It has so much bling factor!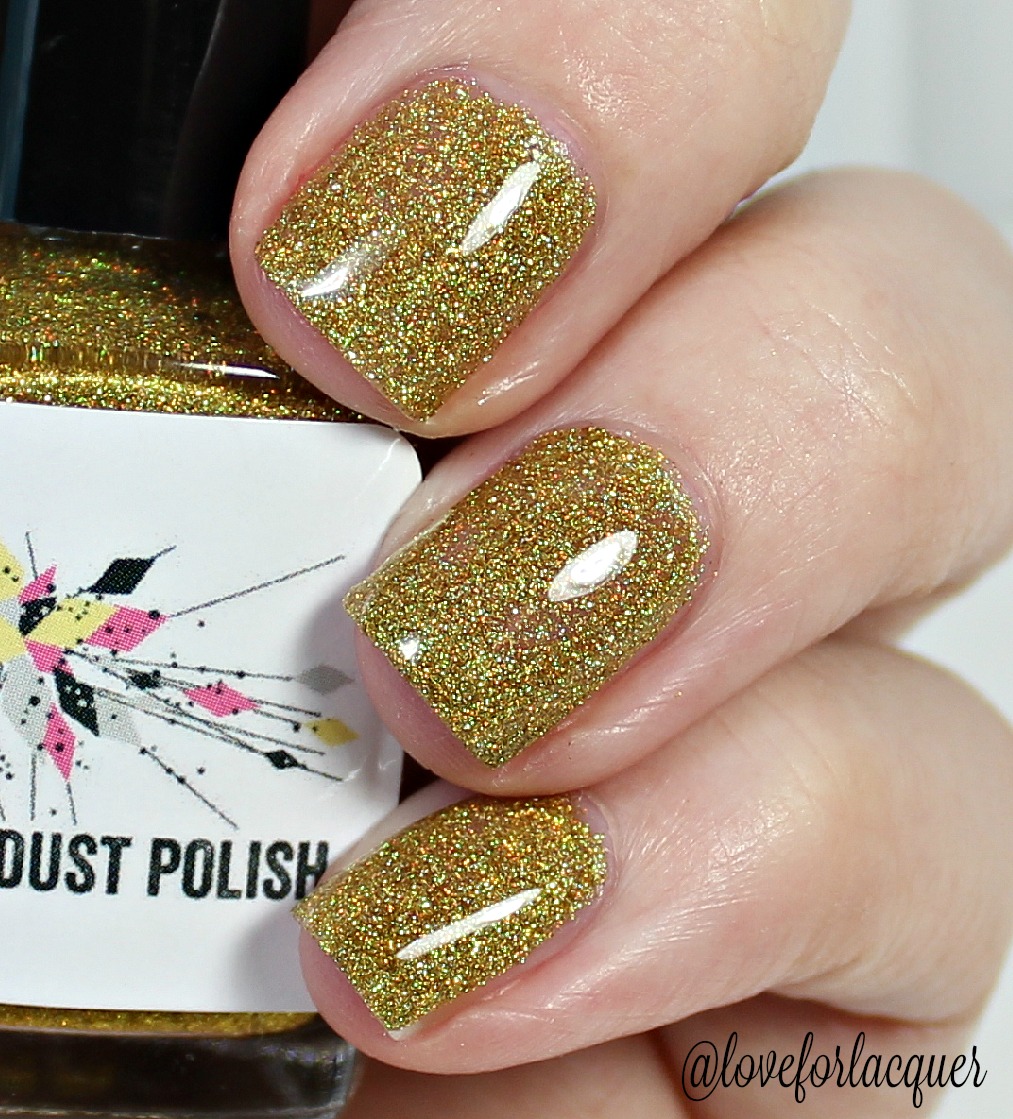 Poppies : Medium berry pink creme with slight gold shimmer. HELLO gorgeous! The gold shimmer in this shade is so intense. The colors work perfectly together! I used three thin coats for the photo below.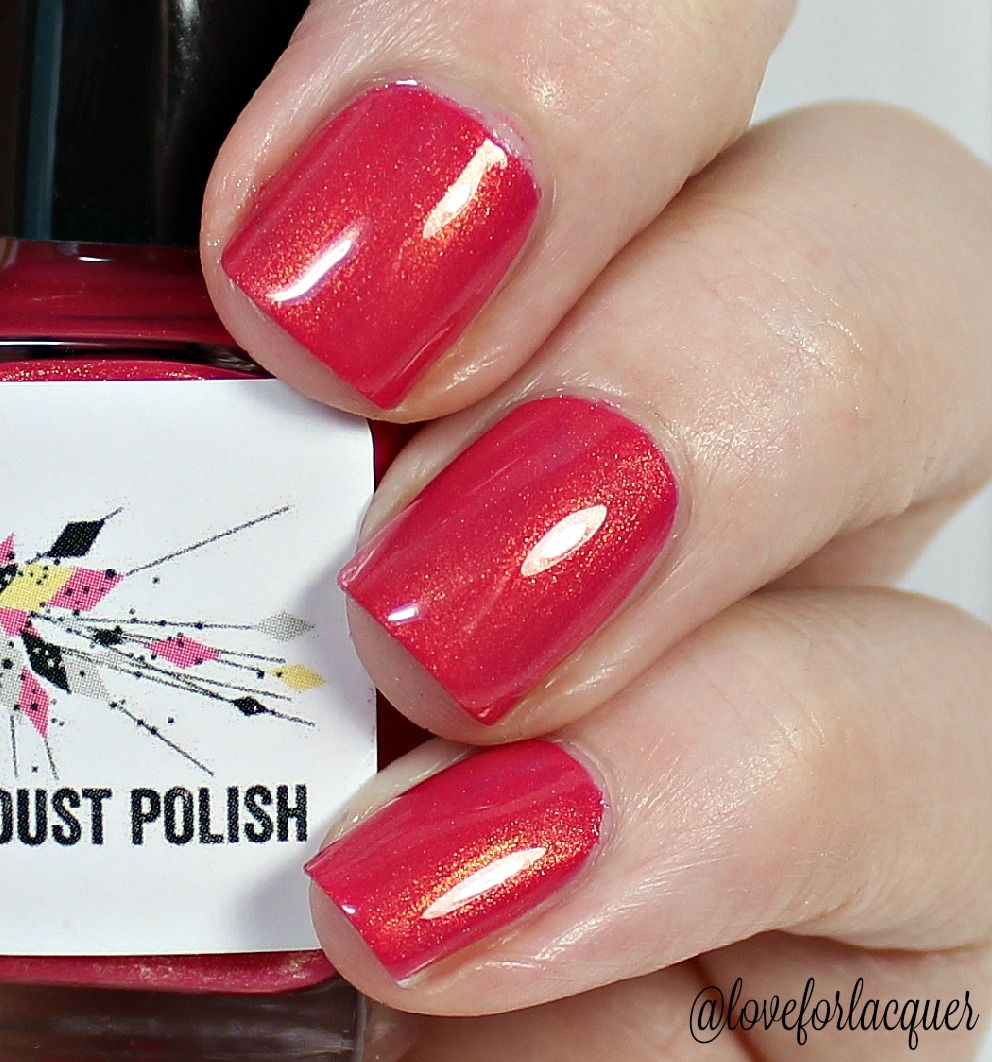 Yes Your Majesty :  Red linear holo. Formula on this was so creamy & easy to work with. I used three thin coats for the photo below. I have this on now and planned on wearing it to my party tonight, but Marigold is kind of calling my name! Especially since I'll be wearing Emerald Green. What do you guys think?!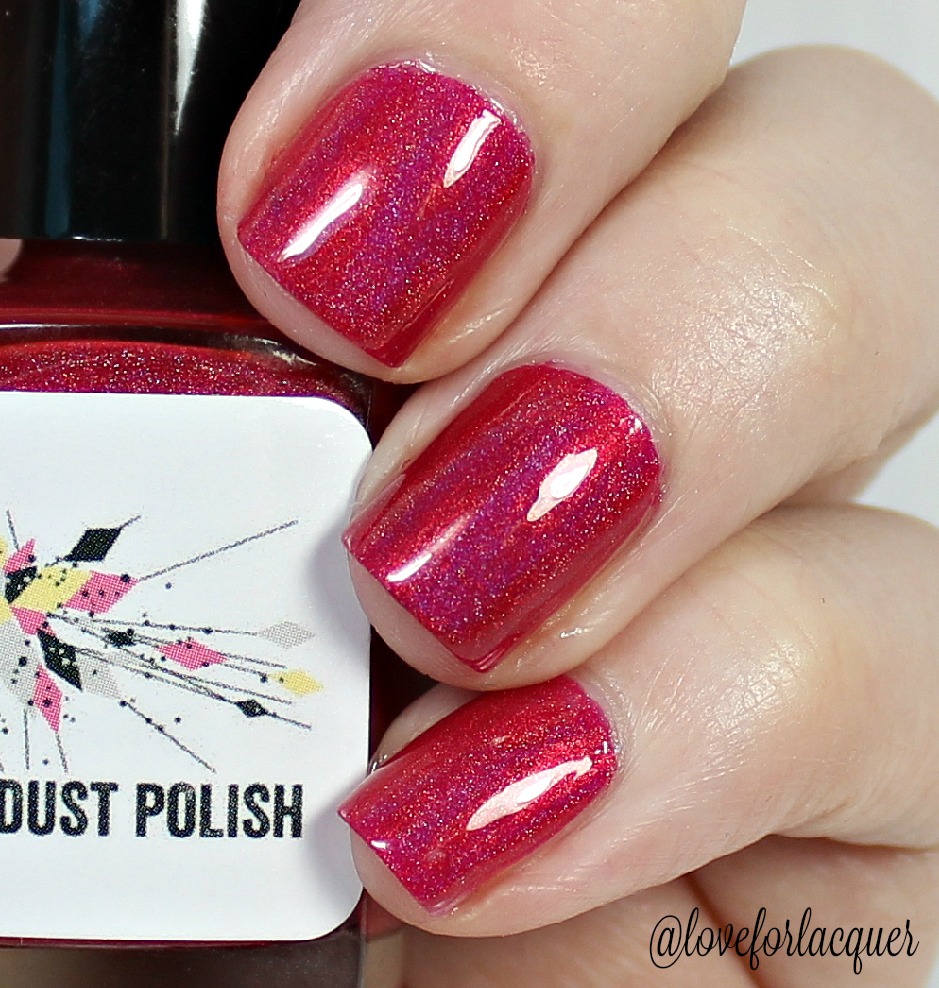 Overall, Stardust Polish is definitely going at the top of my indie list. Based on these 4 shades alone, I know I need a TON more from her! She also carries cuticle balm & lotions in her shop!
Which shade is your favorite?
Availability : Etsy
Price : $10-$12
Social Media : Facebook | Instagram | Fan Group
*Provided for an honest review. All opinions are my own*