PR Sample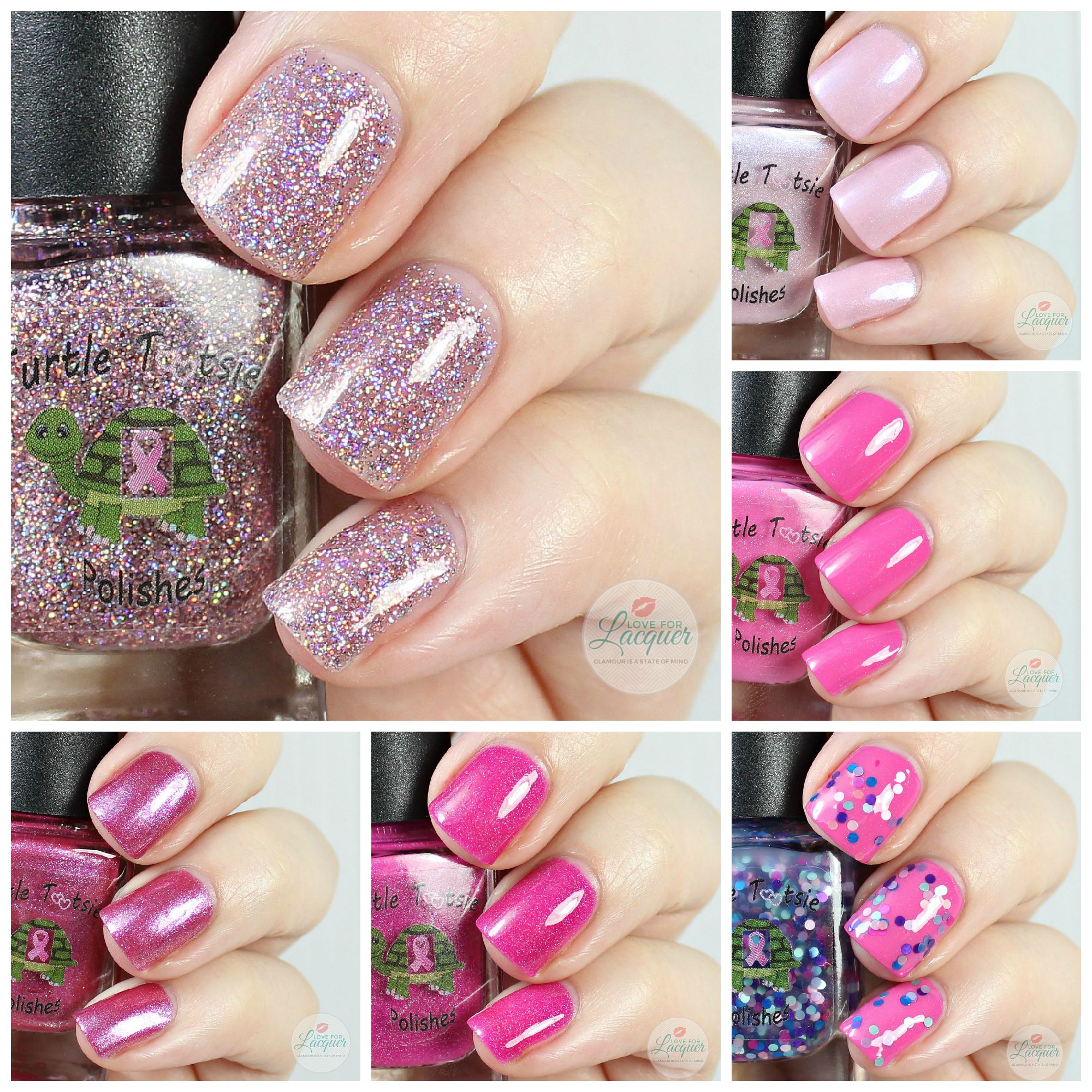 Happy Saturday! Today I have the third collection from Turtle Tootsie Polishes to share with you! The Breast Cancer Awareness Collection is very near and dear to her heart and consists of 4 pink colored polishes and 2 glitters.  If you'll notice, she even put super cute special labels on these with the pink ribbon on the turtle instead of the usual heart. These labels will ONLY be available on these 6 shades. Let's take a look!
Fight Like A Girl : Pale pink with glittery shimmer. Formula was a bit tricky, but leveled out nicely in three thin coats.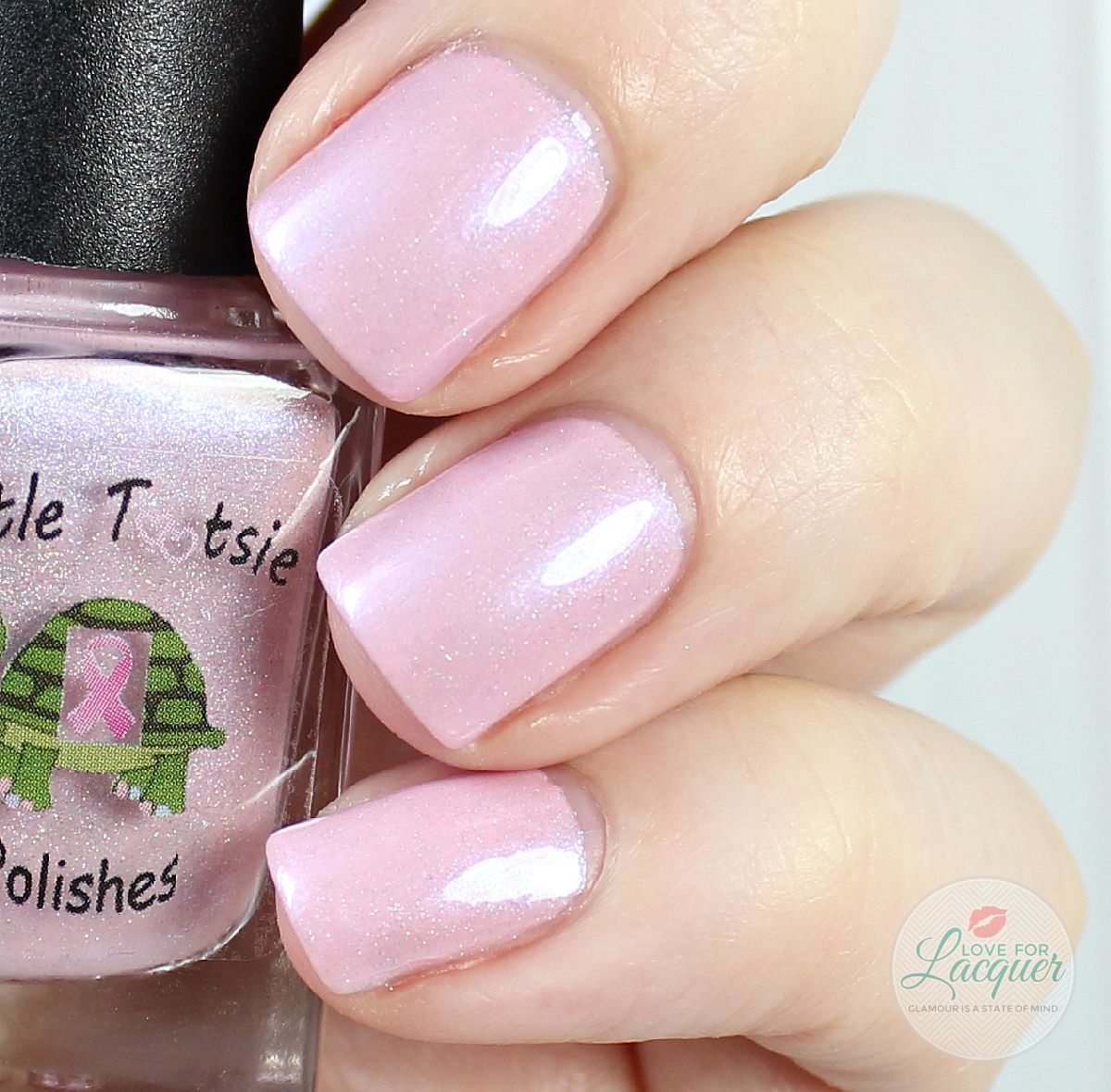 Perseverance : Bright pink creme with scattered holo shimmer. Beautiful formula. Photo below shows two coats.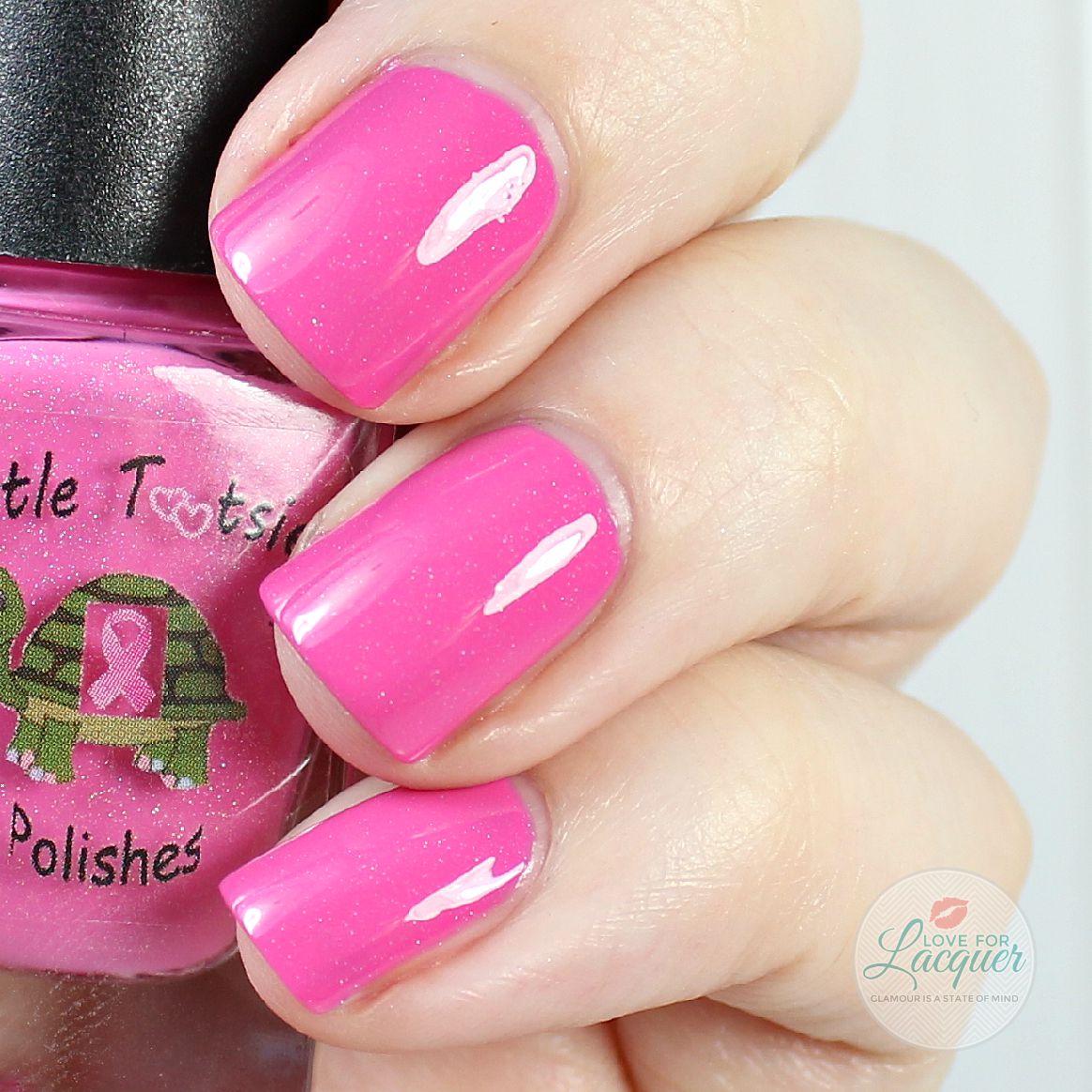 Pink Bracelets : Pink holographic glitter topper. Can also be worn on it's own. Photo below shows three thin coats.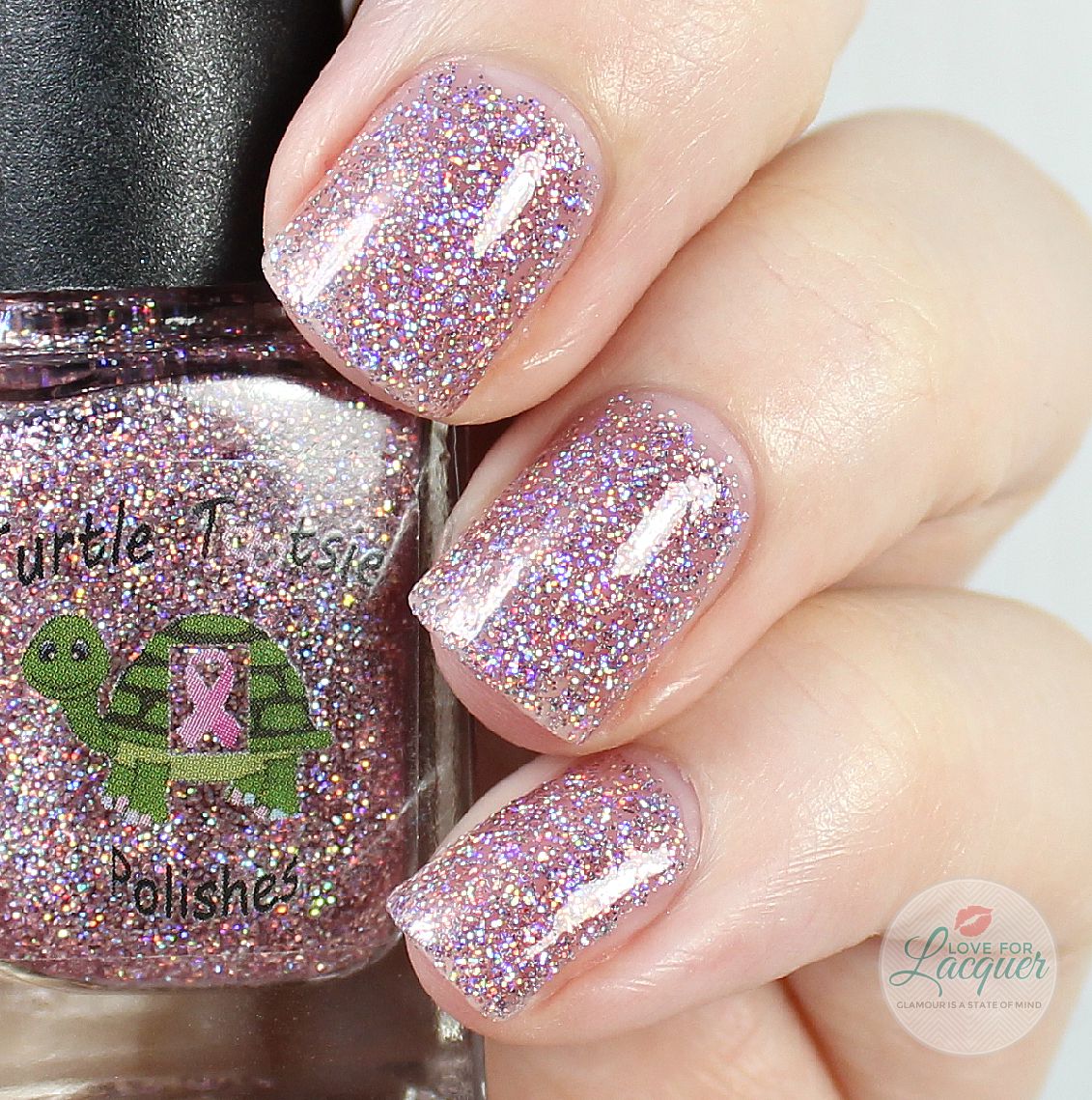 Sisters : Rose pink with a silver chromatic look. Another great formula. Photo below shows two coats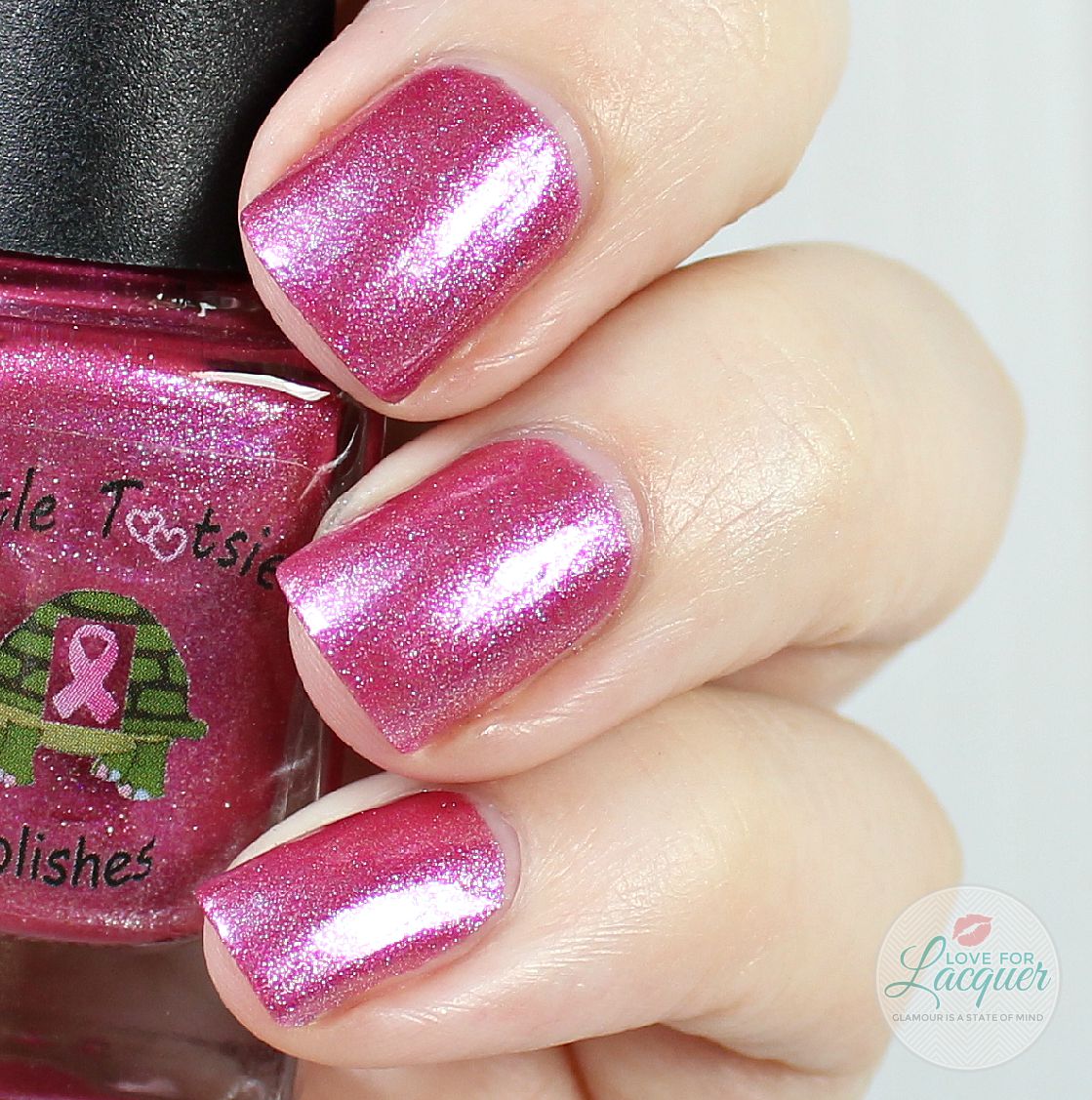 Survival : A mixture of fun colorful pink, blue and purple dots in a clear base. Shown over perseverance.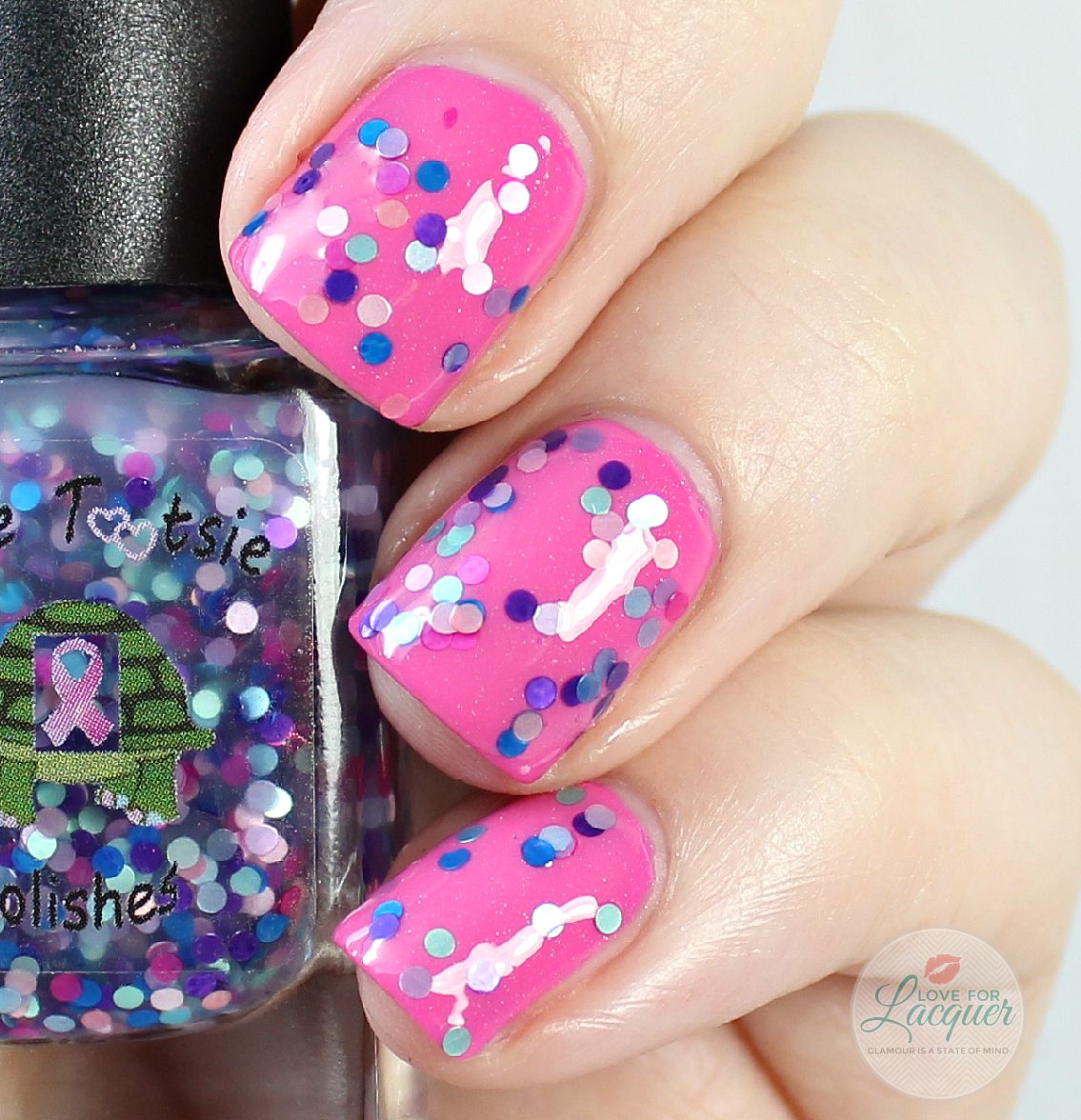 Warrior : Dark fuchsia with a hint of sparkle. Photo below shows two coats.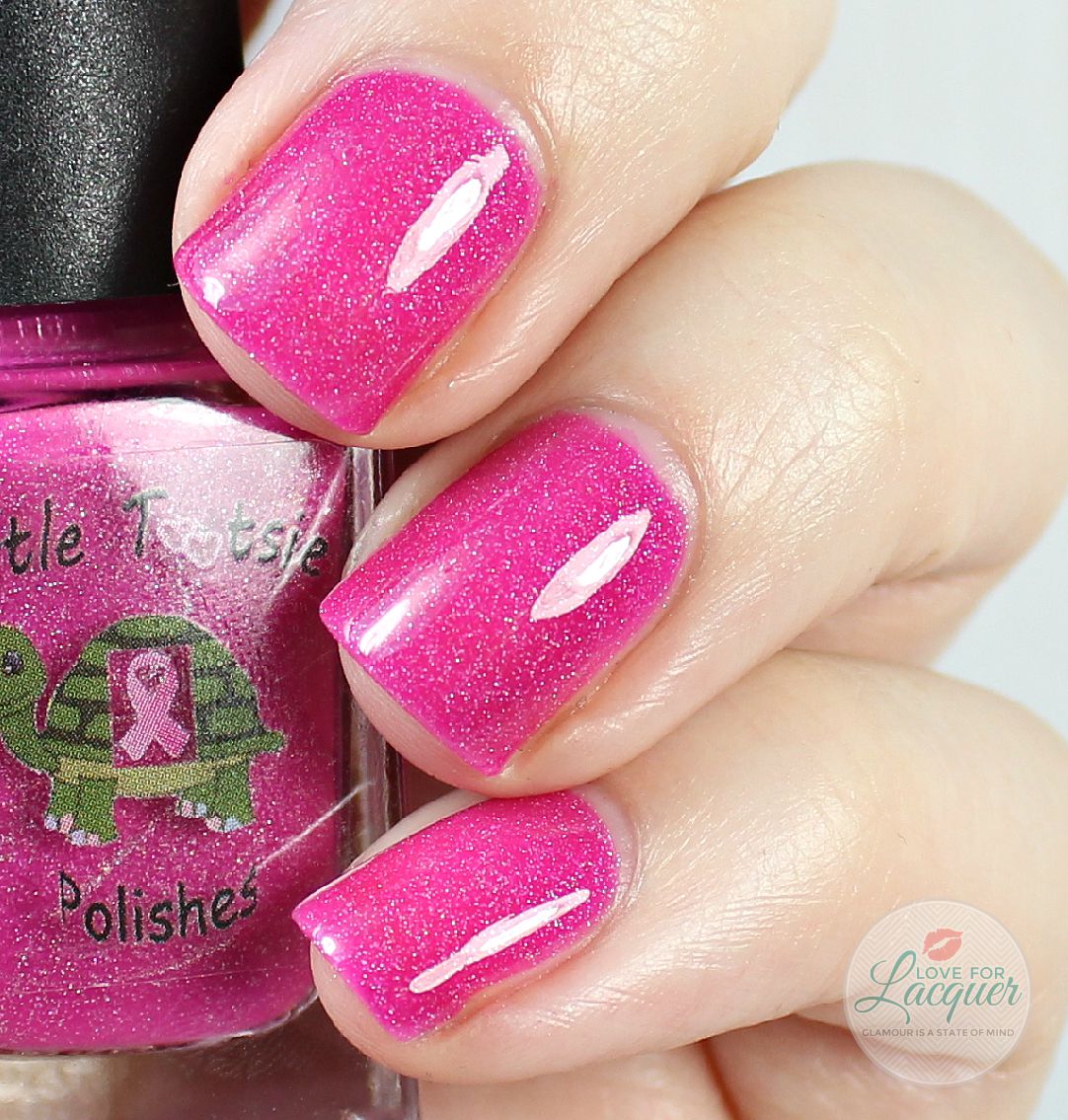 I think this is a great collection with a nice range of pink tones. I had minor application issues which I explained above, but other than that I have to give it up for Turtle Tootsie for another outstanding collection!
What do you think of this collection? Will you be grabbing anything?
For each purchase made from this collection, the following donations will be made to the American Cancer Society :
Mini Bottle – .50 cents
Full Size Bottle – $1.00
Mini Collection – $3.00
Full Size Collection – $5.00
Availability : Turtle Tootsie Shop
Price : Mini : $6 | Full Size : $10 | Full Collection Price: $30 For Mini Collection | $50 For Full Size Collection
Social Media : Facebook | Instagram | Fan Group
*Provided for an honest review. All opinions are my own*