PR Sample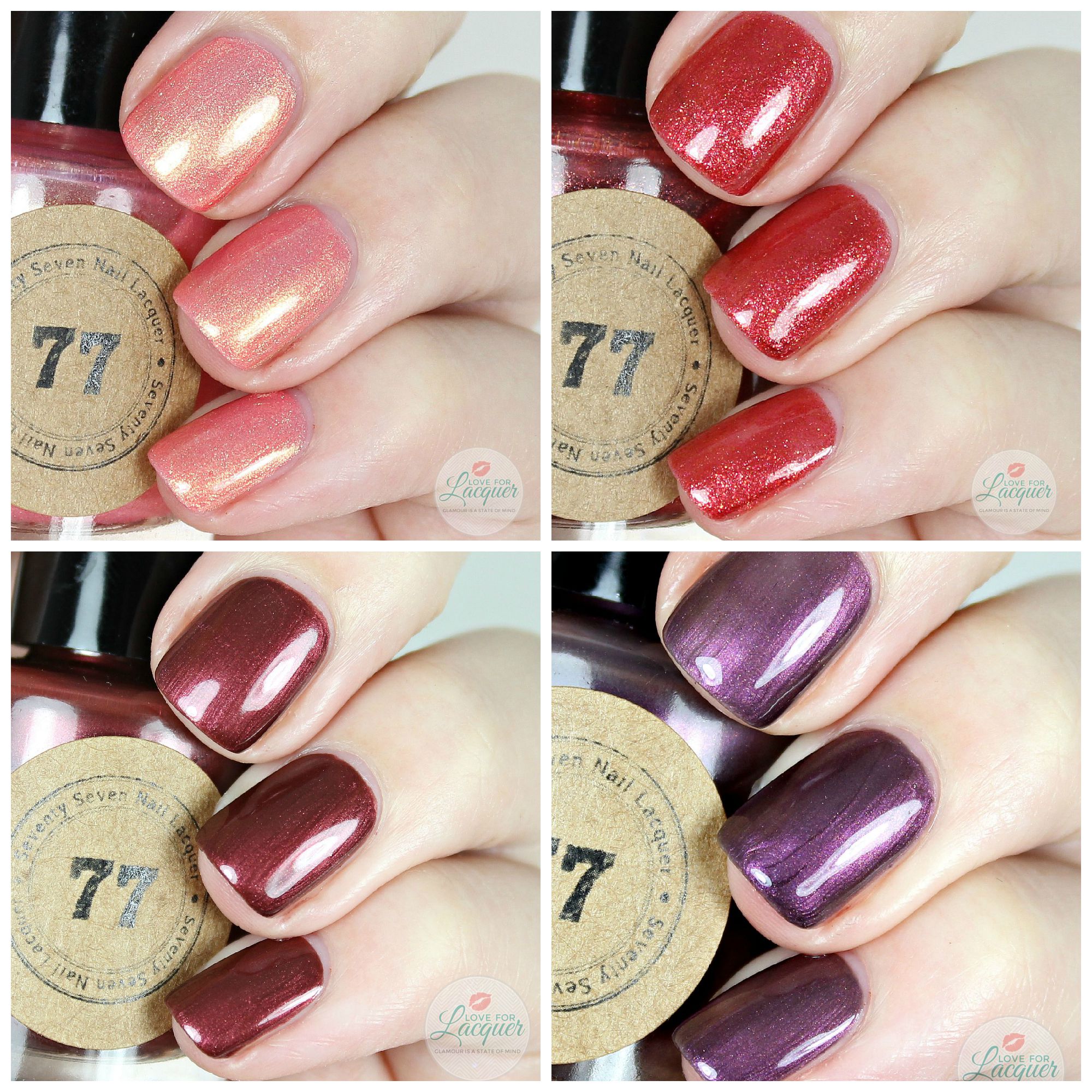 Happy Friday! Today I have 4 BRAND NEW shades from Seventy Seven Lacquer to share with you! These colors are absolutely perfect for Fall and I am kind of obsessed with them all. These are all available in her shop right now, so if you see any you love – head on over there!
Innocent : Coral with a gold shimmer. This may look like a Summer shade, but I can't help to think of pumpkins and leaves when I put this on. It's absolutely STUNNING. Photo below shows three thin coats.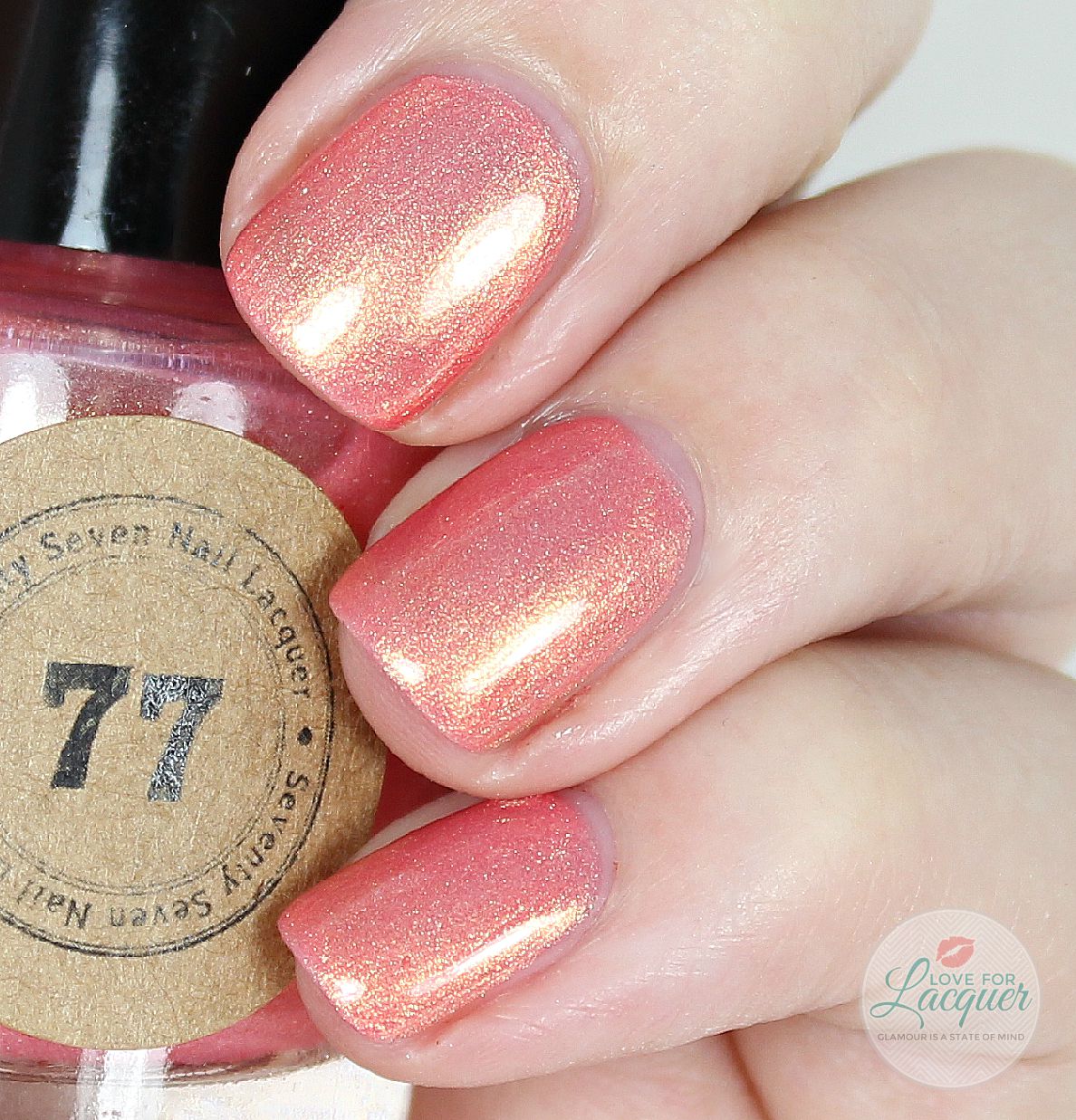 Mischief : Cherry red with the most beautiful golden holo shimmer running through it. Another one of my favorites. The formula was impeccable. Photo below shows two coats.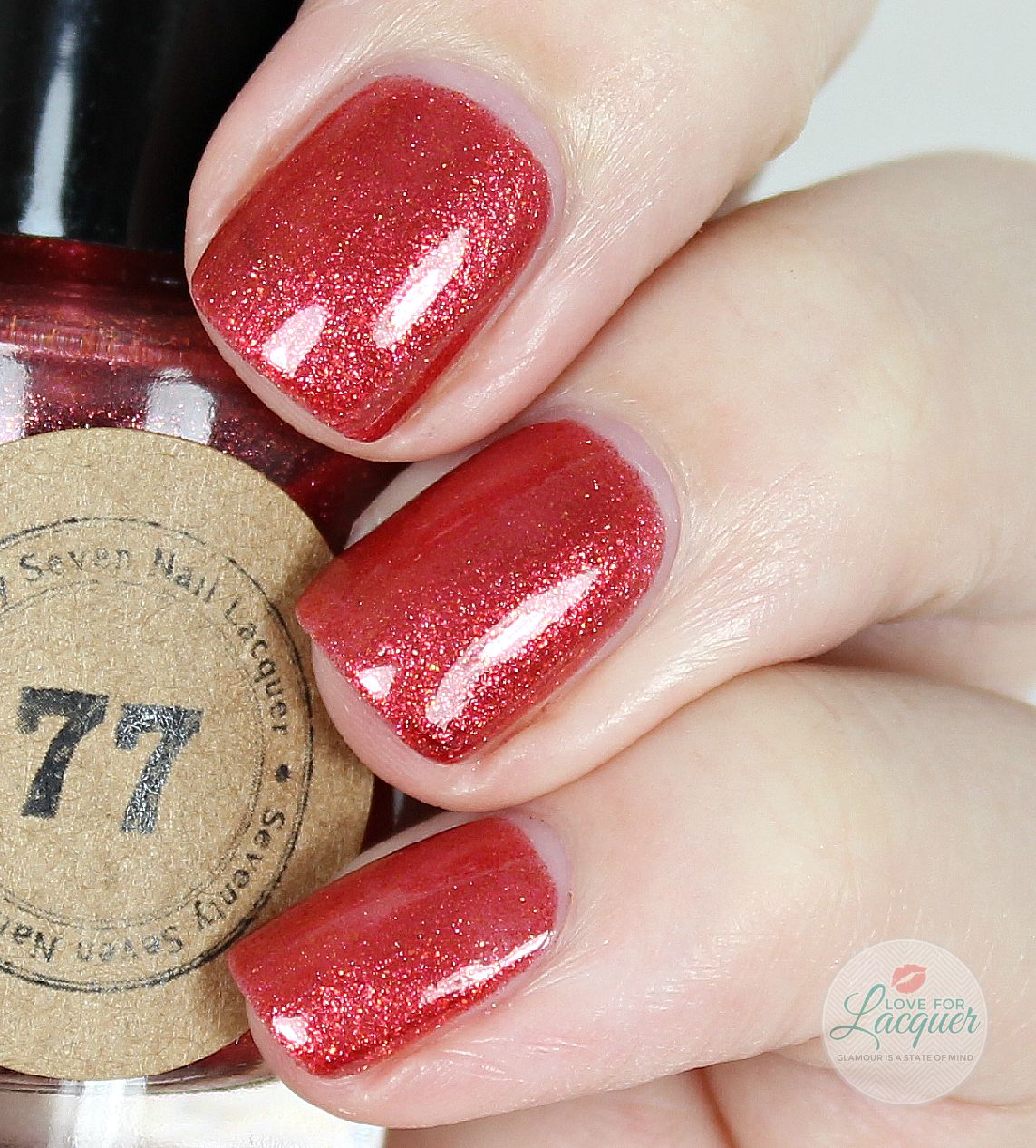 Vamp Tramp : Deep gorgeous plum shade.  Formula on this one was a little tricky, but nothing you can't work with. It is sheer even with 2 coats, so I added a third for good measure.
Vixen : Deep burgundy red.  This color & formula BLEW ME AWAY. Absolutely stunning and perfectly opaque in 2 coats.  If this doesn't scream Fall, I don't know what does!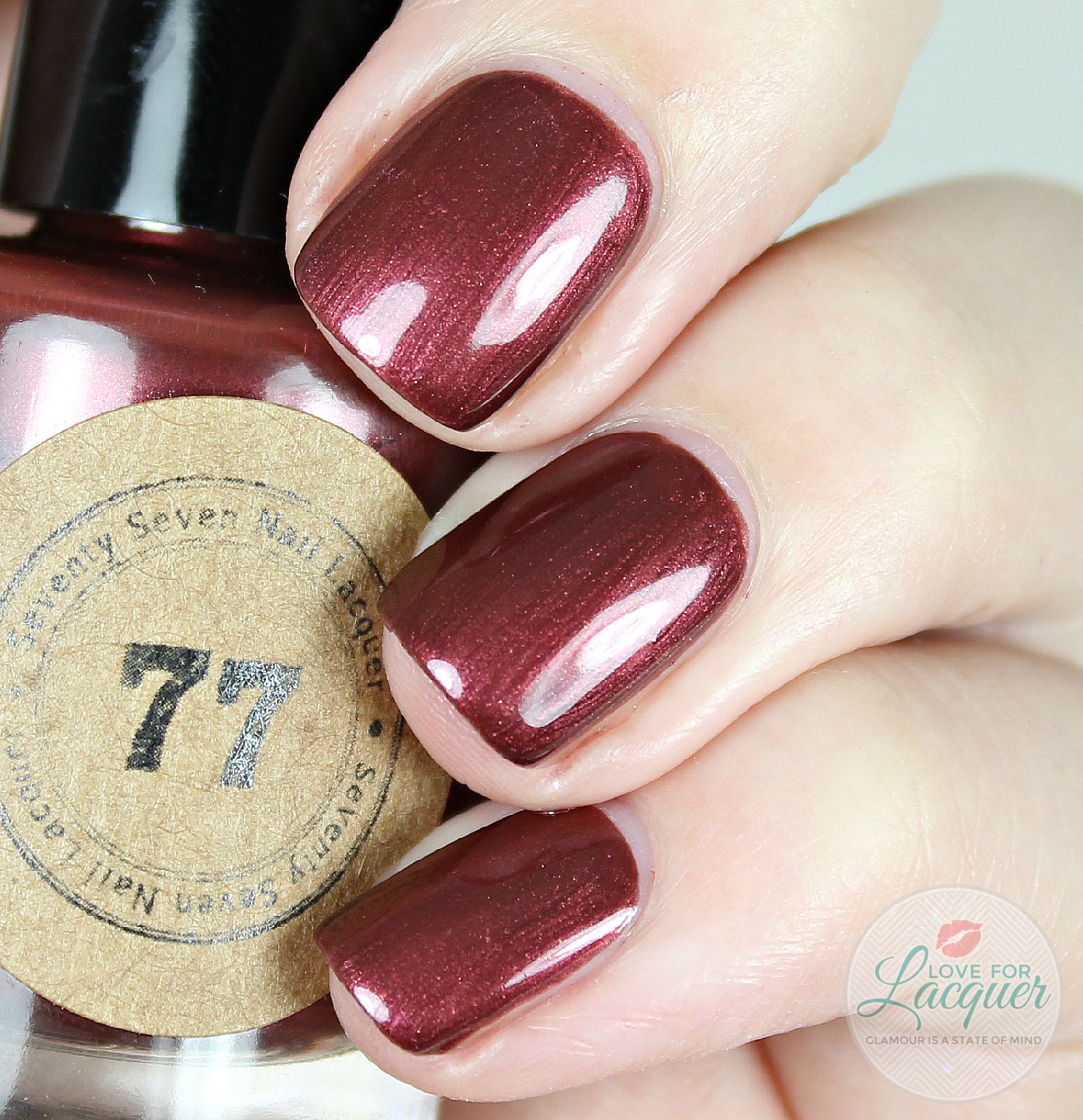 As you can probably tell, I'm obsessed with these. There is just something about Fall polish that makes my heart sing.  This was my first time trying this brand and I am very very impressed.
These are available right NOW so go grab all of them!
Availability : Etsy
Price : $10.75 | Full Size | $7 : Mini
Social Media : Facebook | Instagram | Fan Group
*Provided for an honest review. All opinions are my own*