Sponsored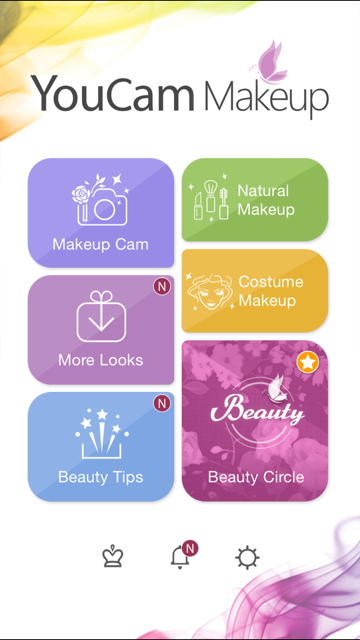 Last month I had the pleasure of sitting down with two very fabulous women behind the app YouCam Makeup. As soon as they showed me how this virtual beauty studio worked, I was blown away!  The YouCam Makeup app lets you try out different makeup looks & hairstyles before you fully commit. You can basically get a makeover in real time at the touch of a button.
YouCam Makeup lets you try out true-to-life makeup looks on your portraits, with hundreds of fashionable makeover styles including accessories, new lip colors, fierce lashes and their new hair dye feature! Because honestly – sometimes you just need to see what you look like as a blonde before you commit!  Plus – They have a TON of other awesome features that I want to tell you about first before I get into the crazy makeup transformation I did on myself.
Beauty Circle
Discover the latest in beauty and style. 
The revolutionary virtual beauty community that connects beauty enthusiasts, influencers, bloggers and publications.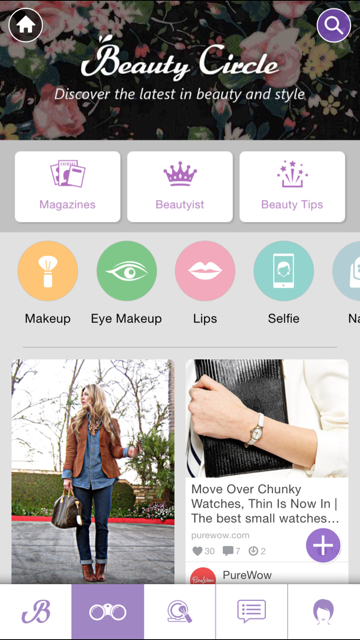 They partnered up with awesome fashion & beauty bloggers (such as myself) to discover the latest trends all over the world.
You can tap on the 'Beauty Tips' section and it will bring up tons and tons of fantastic tutorials for you to try out.  No matter what kind of look you are trying to achieve, they have a section for it!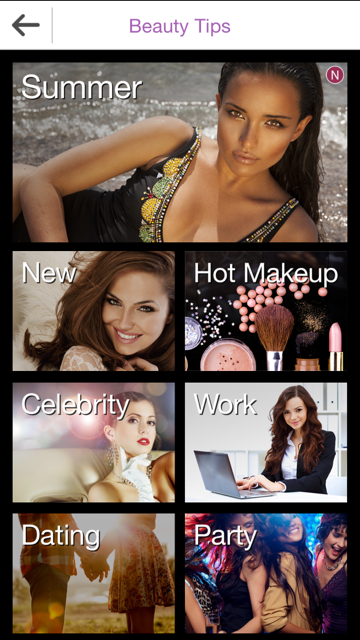 You can also follow your favorite bloggers through the 'Beautyist' tab.   Make sure to follow me!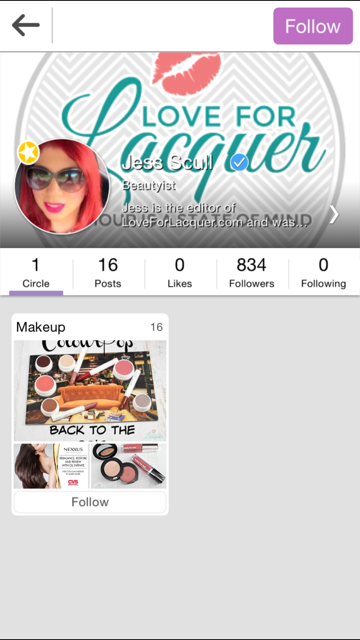 Once you follow your favorites, you have access to all of their blog posts via RSS feed. You basically NEVER miss a blog post!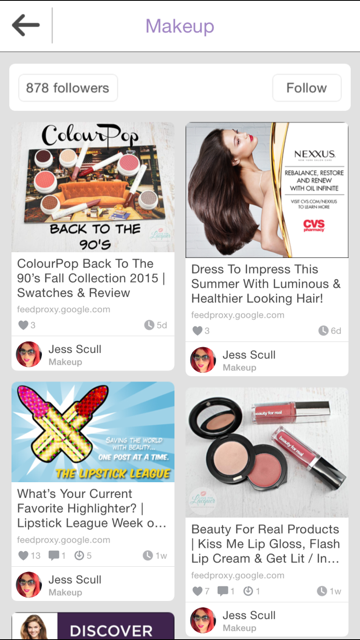 So onto the looks portion. You can either take a selfie or upload your own photo from your camera roll. As soon as you take the photo, you can see at the bottom of the screen all of your different options.  There are pre-made looks, such as the one below, or you can create your own look.  So for the photo below, I had basically zero makeup on, and decided I wanted to look  Ravishing, so that was the look I tapped on. And Voila! Full face of makeup!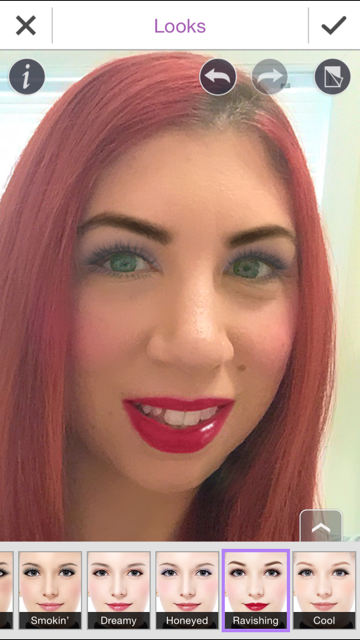 Ravishing not your cup of tea? How about a smoky look?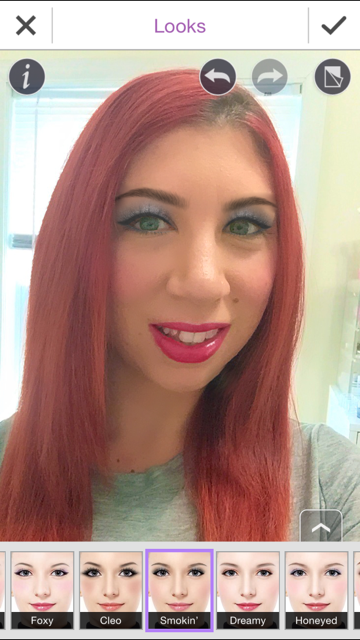 The possibilities are seriously endless!
 But that's not all!  Didn't sleep well last night? No problem! Click on the eye bag removal tab, and BOOM.  Well rested.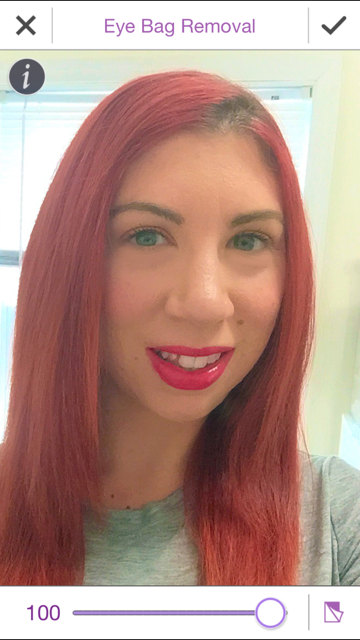 You can even see what you would look like in a different lip shade, whiten your teeth,  touch of your blush, or add some intense lashes.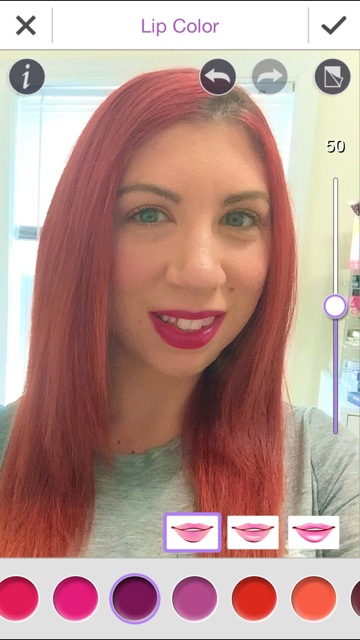 Or get quirky and add some eyewear.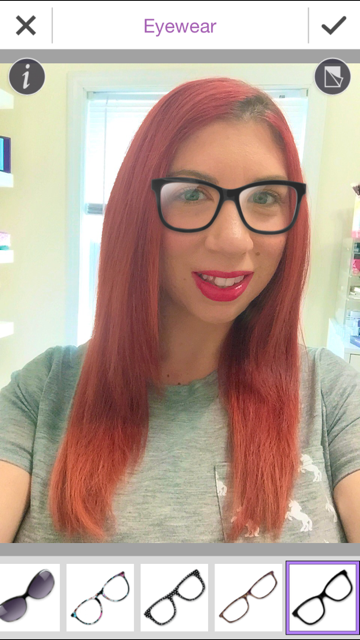 Once you start playing around, you get hooked and can't put it down.  I also love that if there is a certain tutorial you are interested in doing yourself, they have user reviews and you can then buy the product at the touch of a button. It's such an awesome way to see what you would look like as a blonde, redhead, brunette etc or try out a different hair style before you call your salon!
Have you played with the YouCam Makeup app? What are your thoughts?
App Availability
YouCam Makeup is available for free on the App Store and Google Play. 
http://www.perfectcorp.com/youcammakeup
http://www.perfectcorp.com/youcamperfect
http://www.perfectcorp.com/beautycircle
*This post has been sponsored by YouCam Makeup. All opinions are my own*