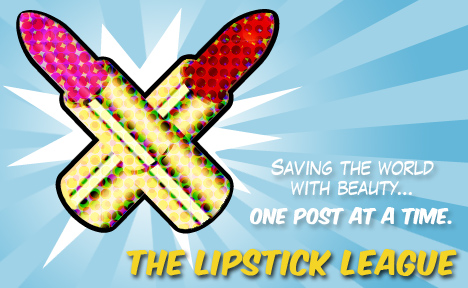 The Lipstick League – week of 6.1.15
Glitter.Gloss.Garbage – Aprill swatches a few of the lipsticks from the MAC The Matte Lip Collection, you have to see these!
Love for Lacquer – Jess shares how you can get your own spa experience at home! PLUS enter for a chance to win a $250 Ulta Gift Card! Treat Yo Self!
My Beauty Bunny – Reviewing beauty products isn't always rainbows and unicorns. This week Beauty Bloggers Get Real and discuss their faves and fails, and the hits and misses this season.
My Newest Addiction – Laura has been obsessed with the >MAC Extra Dimension eyeshadows and she shows us her 3 favorite neutrals from the In Extra Dimension collection. DROOLWORTHY!
Nouveau Cheap – Remember those L'Oreal limited edition Le Matte and La Lacque lip pencils that came and went in the blink of an eye back in 2013? Well if you never did get your hands on them back then, I have good news for you. They're BACK, and they're permanent!
Prime Beauty – shares her Ten Favorite Summer Tip and Beauty Products! Are any of your favorites on this list?
Phyrra – Which palette is a must have – the new Urban Decay Naked Smoky Palette or Kat Von D Innerstellar? You decide!
we heart this – I know we're all freaking out over the Urban Decay Smoky palette, but did you pick up an Afterglow Blush yet? Check out the swatches, and grab your wallet, because they really are amazing.
Beautygeeks – Our ManiGeek gets real with Colour Prevails creator Nonie Creme, and uncovers a fifth-grade tidbit that makes a lot of sense.
Clumps of Mascara – loooooves butter LONDON. And the color red. Check out this giveaway.
(Wondering what the Lipstick League is? Find out here.)