PR Sample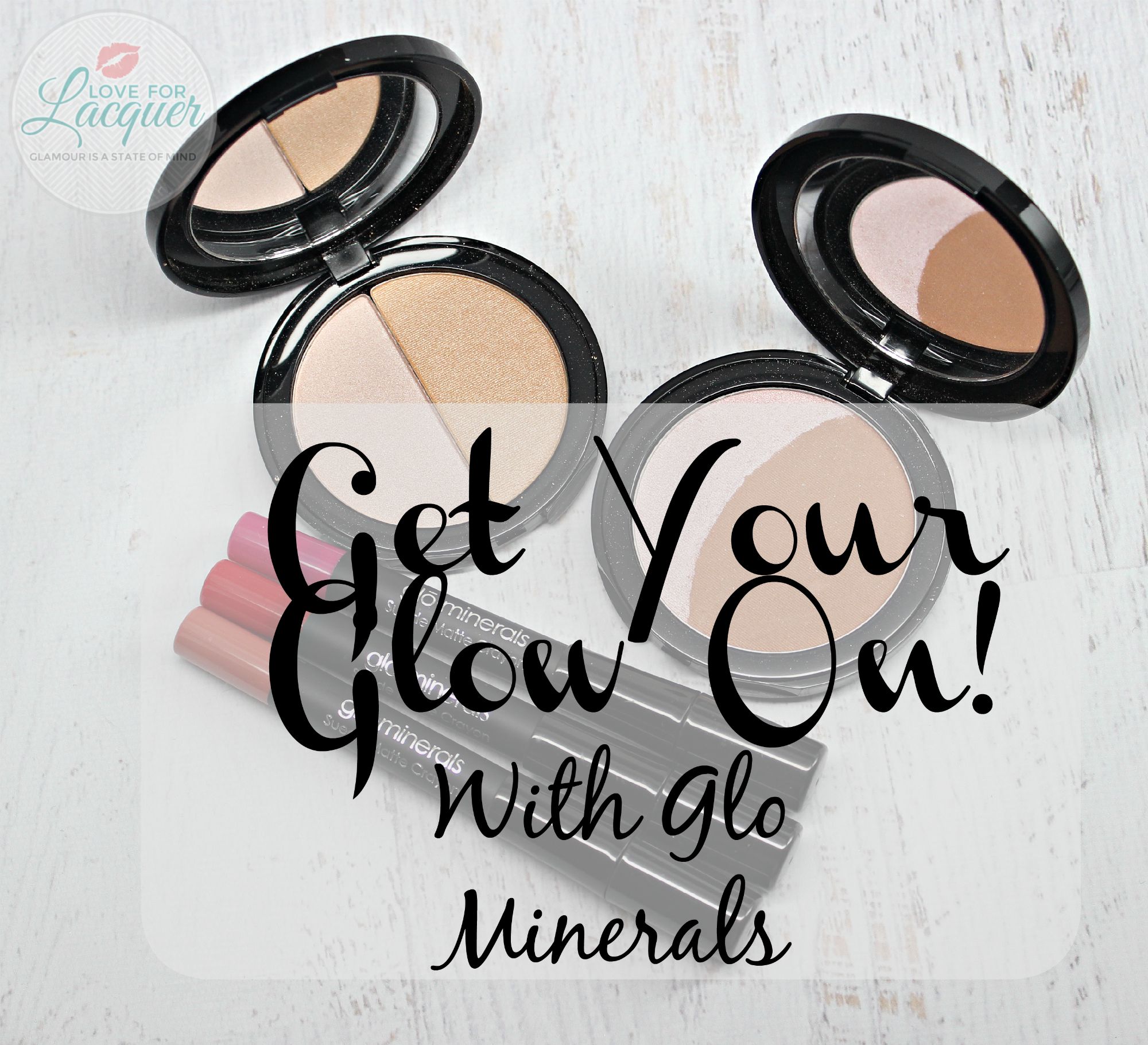 I recently had the chance to try out some products from GloMinerals and I am EXTREMELY impressed! They are definitely a brand that gets overlooked and I think everyone should have something from them in their collection. Let's take a look at a few of my must have items! Plus, I have a discount code for you at the end!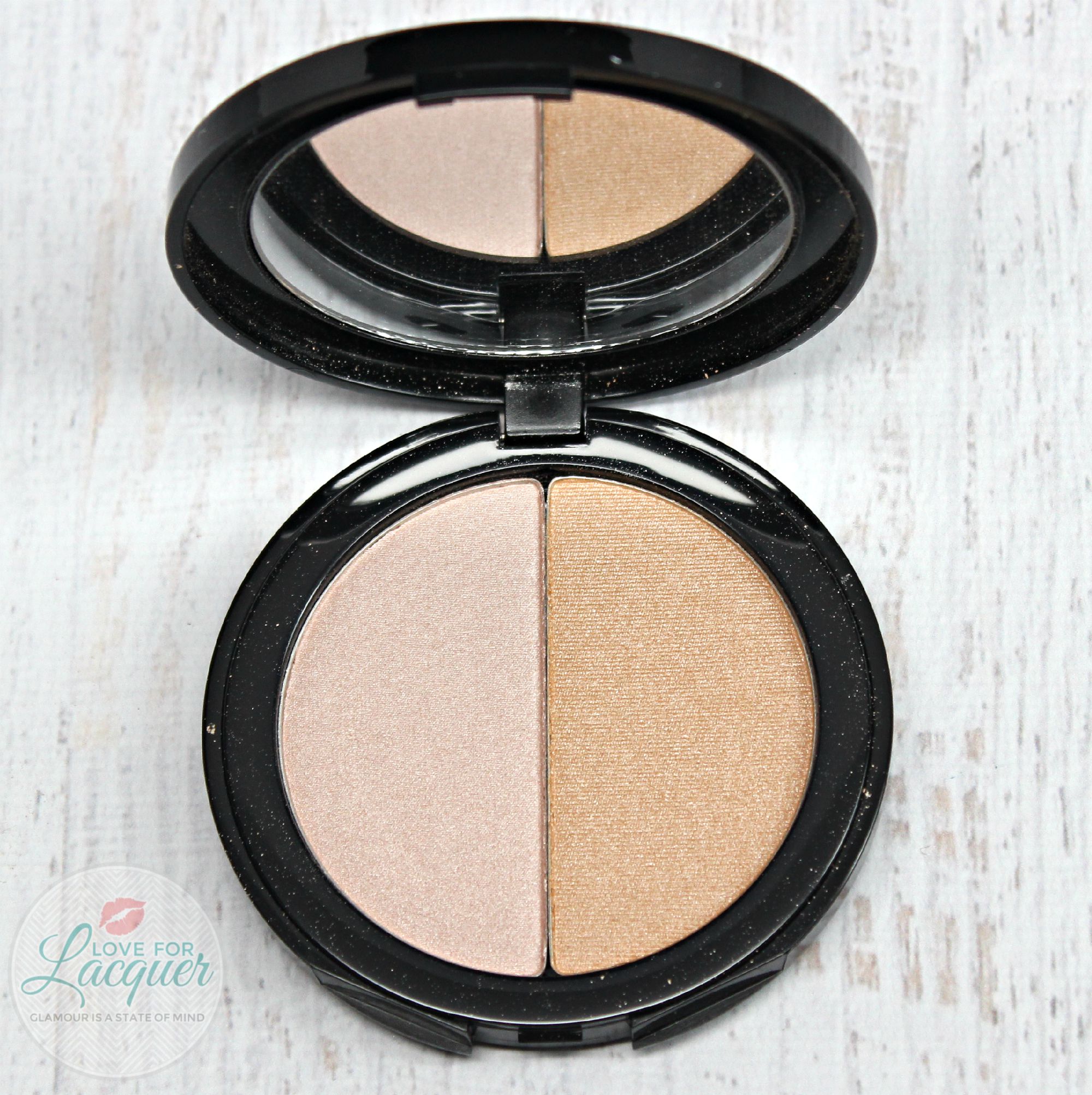 I want to start out with my FAVORITE piece I received! You know I love a good highlight and I cannot seem to put this one down! Candle is dual sided and is one of the softest and most pigmented highlight I own. It's not overpowering on the skin where it makes you look like a disco ball, but you can definitely see it when it catches the light just right.  Glo donates a portion of the proceeds from Candle to the National Breast Cancer Foundation.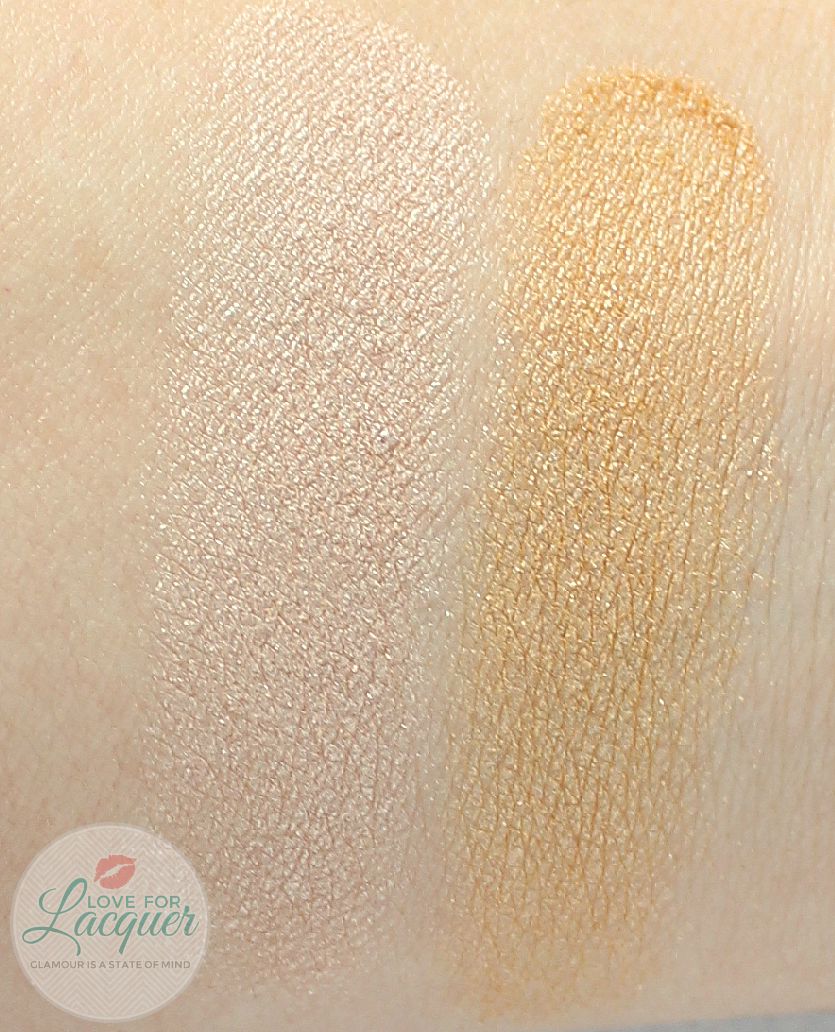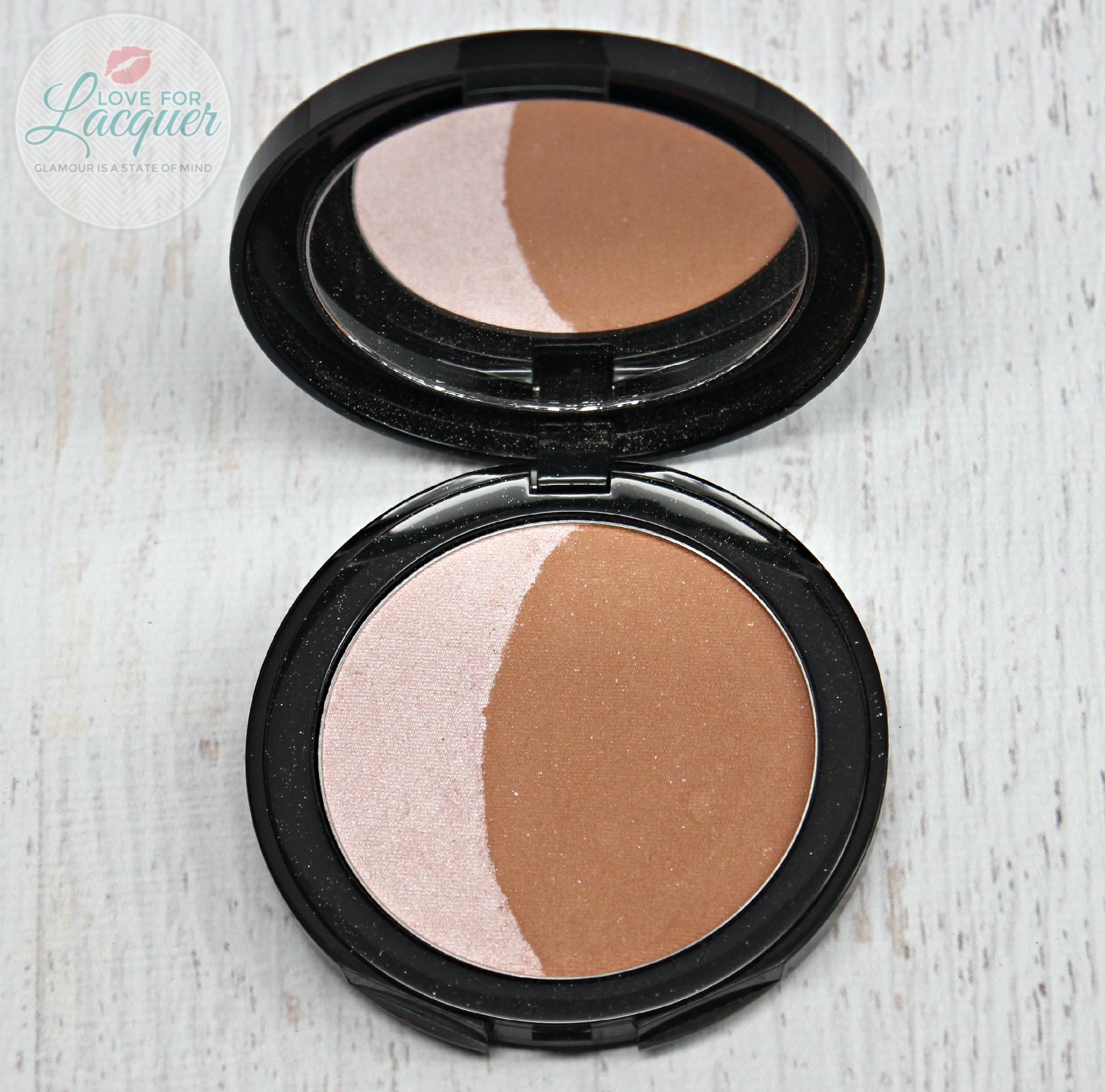 Another fabulous duo! The bronze side is PERFECT! So buttery smooth and easy to blend onto the face. I did find that the highlighter wasn't up to par to the Candle duo so I haven't been using it much. It was a bit too powdery for me, but still beautiful none the less! A portion of proceeds from this duo benefits the National Breast Cancer Foundation.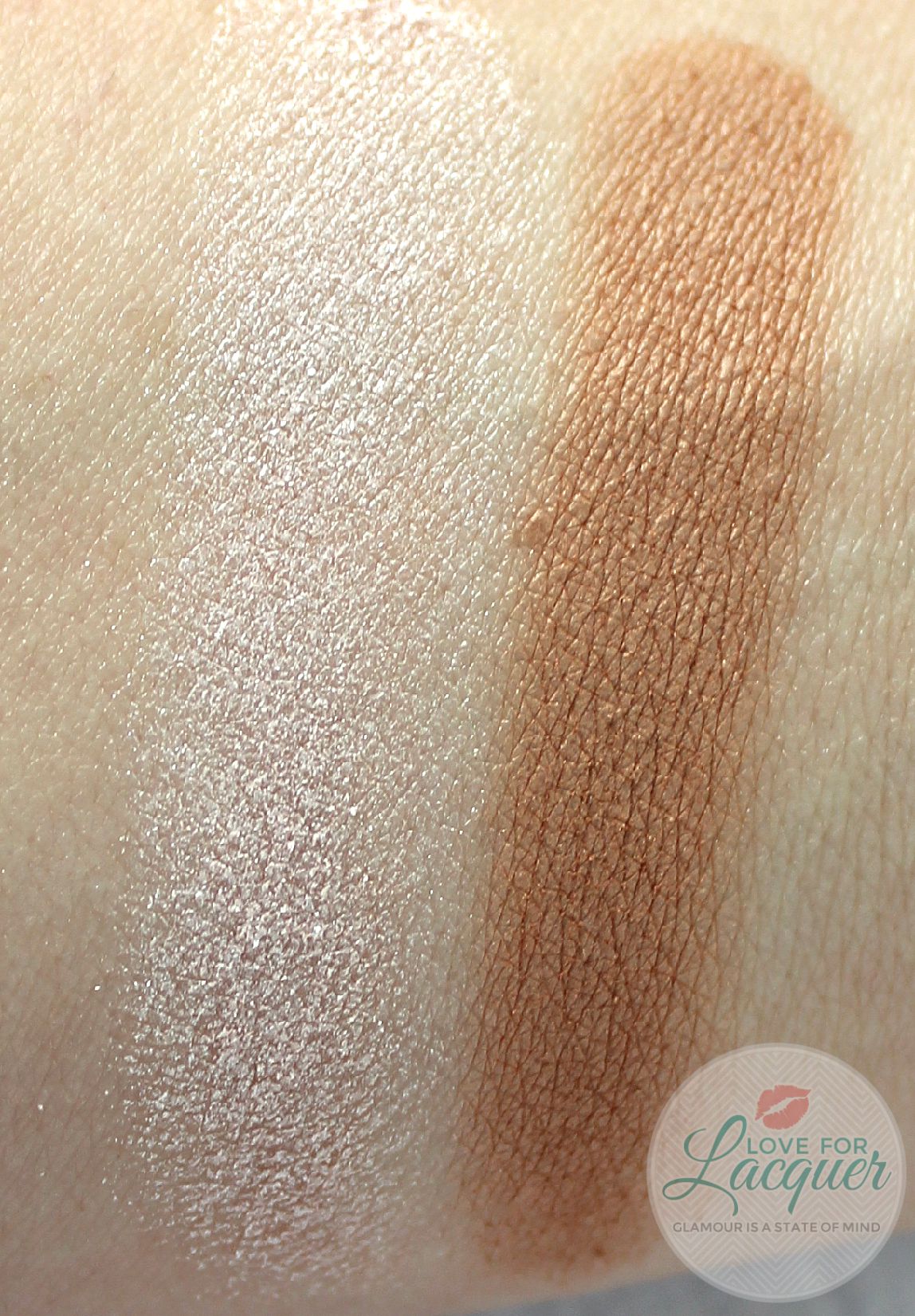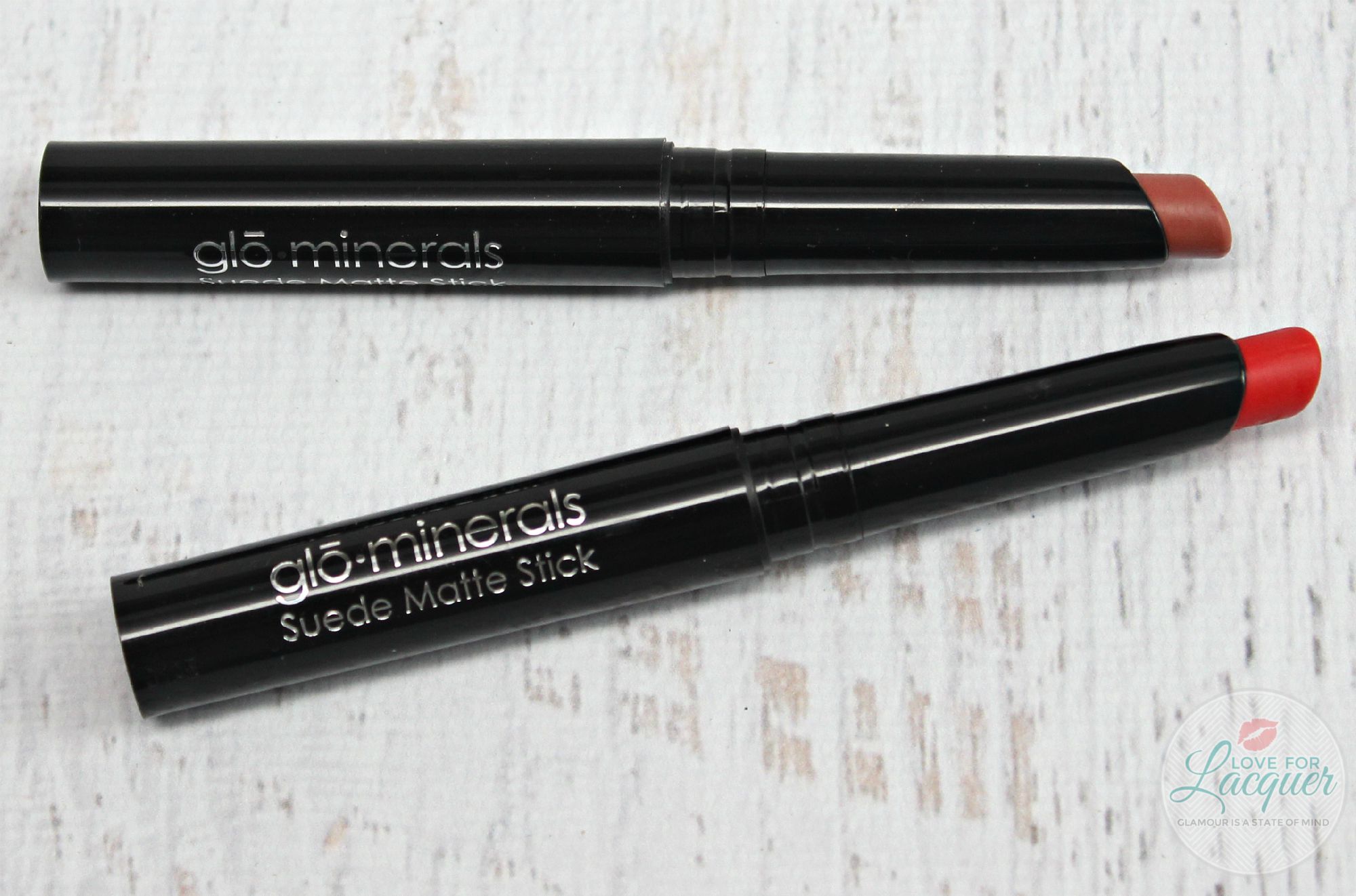 The Suede Matte sticks come in 6 shades and provide intense color payoff with a velvet smooth finish.  I couldn't believe how long these lasted on my lips. I probably got a good 6-7 hours wear time without needing to touch up.  The two shades I have are Bliss, which is a beautiful nude shade and Pinup which is a classic red.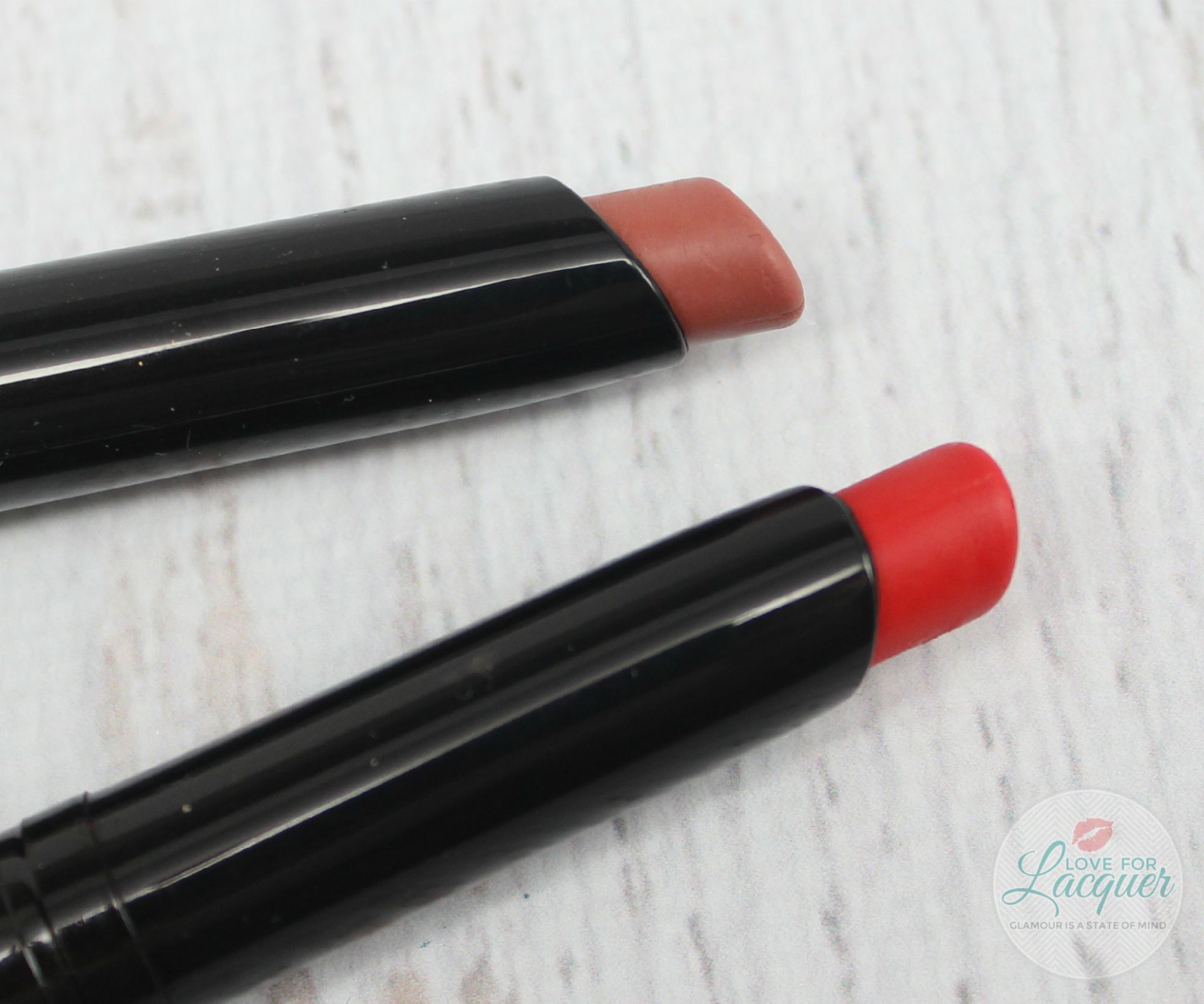 They are also enriched with vitamin C & E as well as conditioning Mango Oil and Shea Butter for nourishing protection.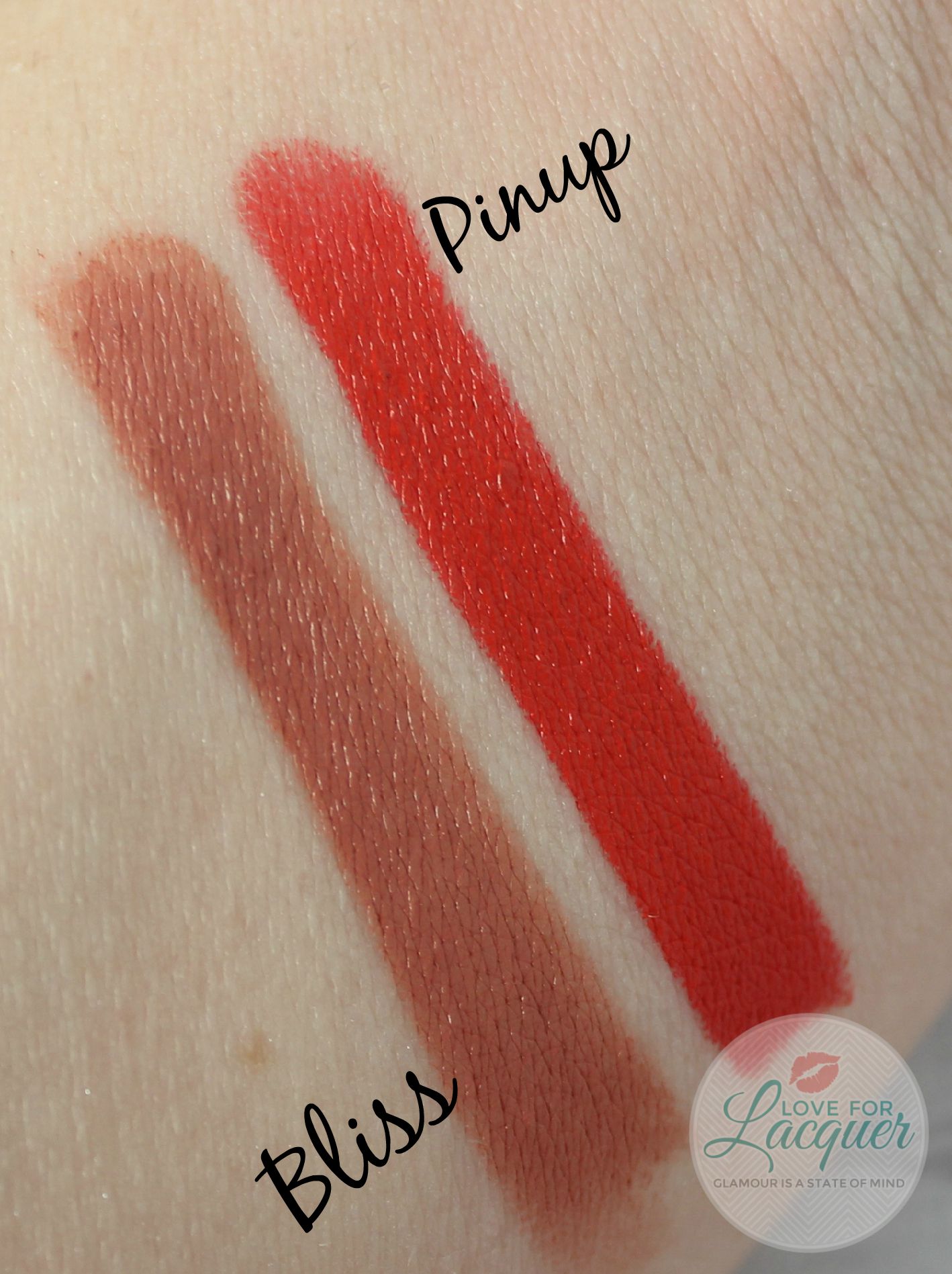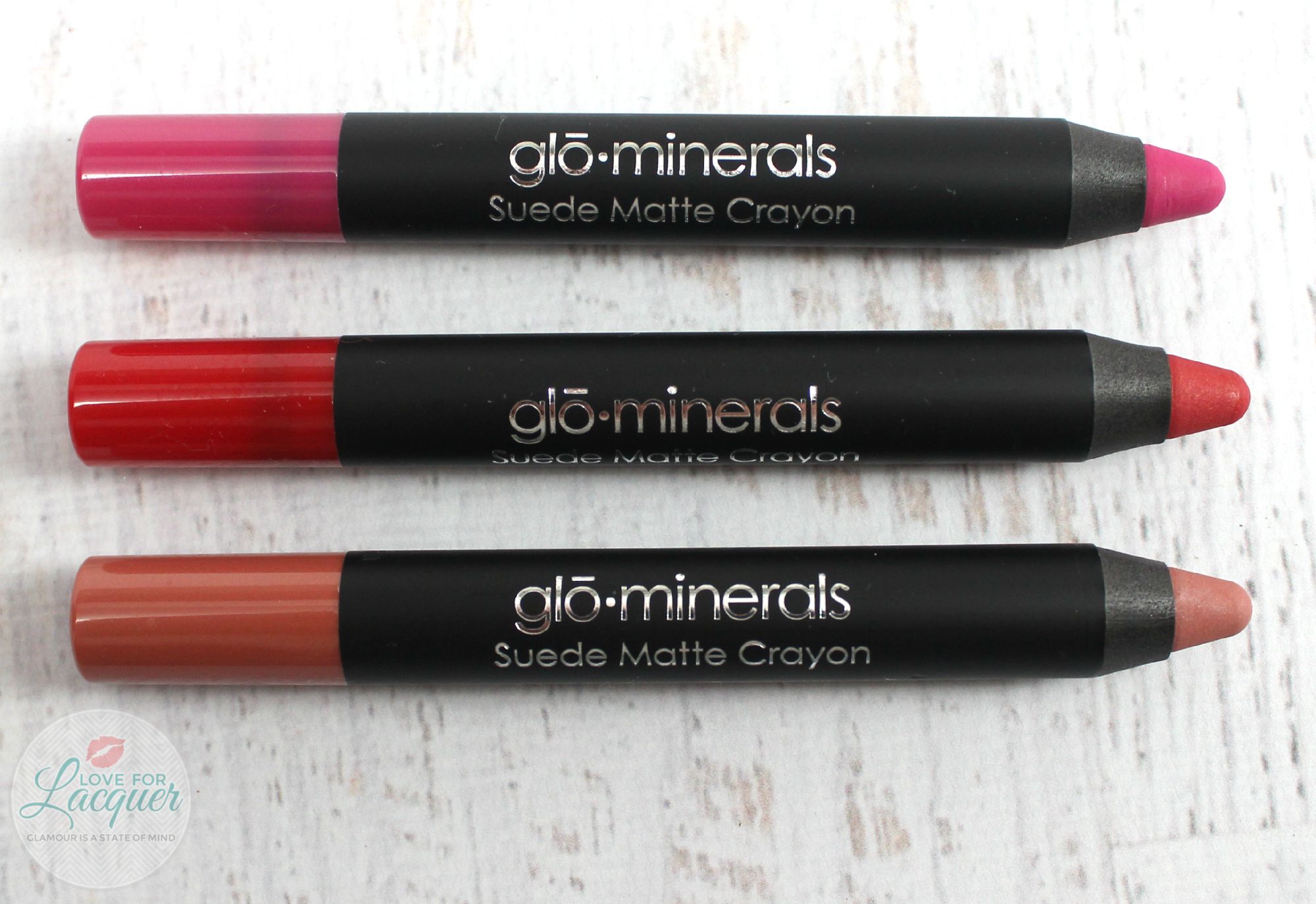 If lip crayons are more your thing, look no further! These suede matte crayons are EVERYTHING & more! They provide the same long lasting wear time as the Suede Matte lipsticks and come in a wide range of shades. My personal favorite is Sorbet, a hot fuchsia pink.
Top to bottom : Sorbet, Bombshell, Monogram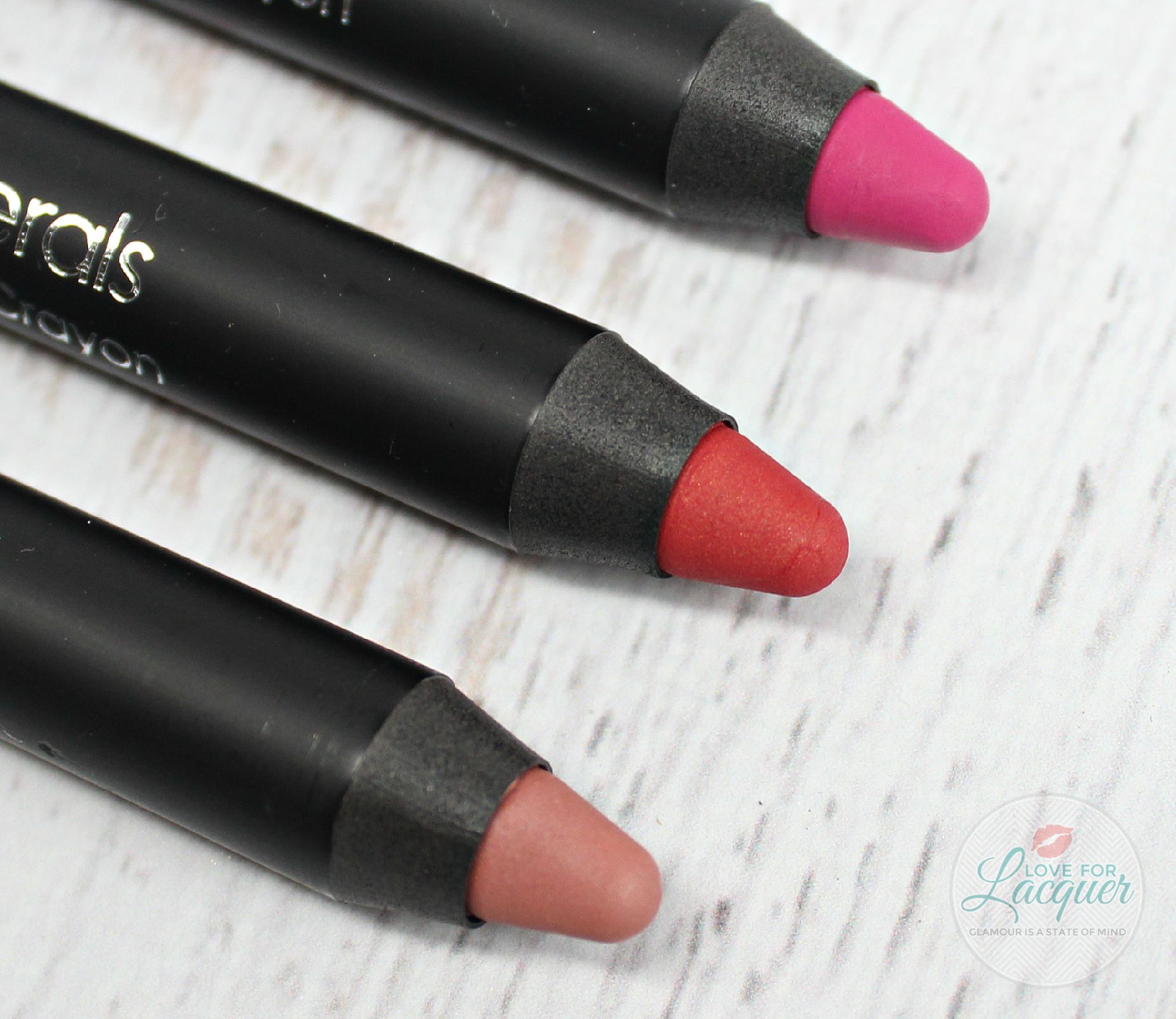 They also come with a built in sharpener which is incredibly convenient if you're on the go!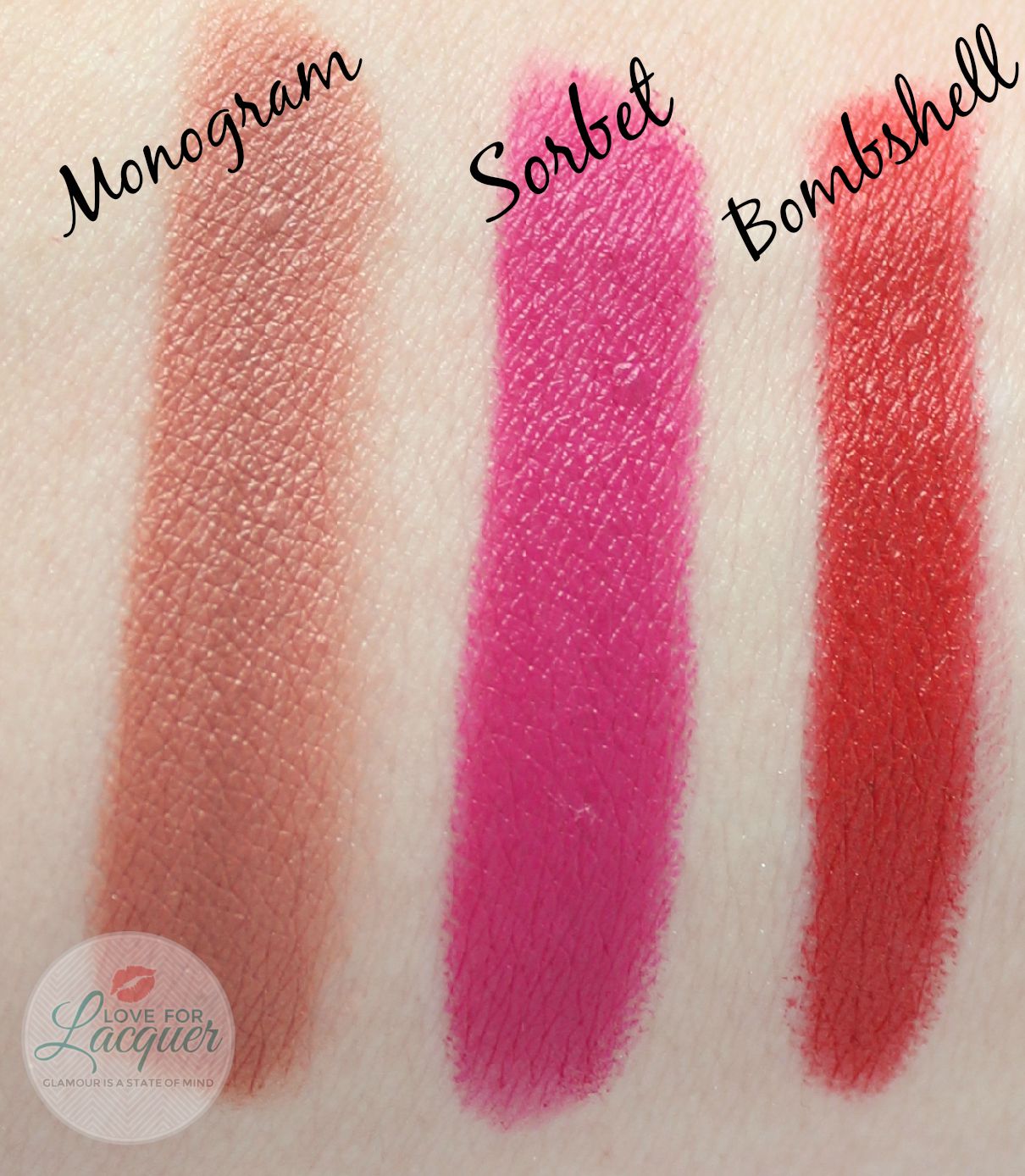 Have you tried any products from Glo Minerals? What are some must haves?
As a treat for YOU guys – Glo has graciously offered a 15% off code! Use code LOVELACQUER15 for 15% off your purchase! And if you would like to find a retailer near you that sells Glo products, you can call 1-800-232-0398!
Availability : GloProfessional.com
Price : Varies
Social Media : Facebook  | Twitter | Instagram
*Provided for an honest review. All opinions are my own*