Press Sample
It's time for the next one & done polish from Serum No 5! I'm back to show you March 2015!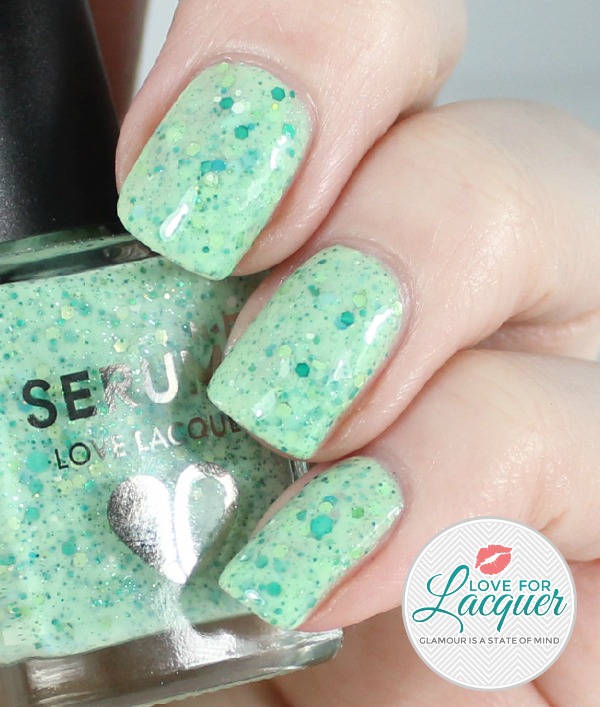 March 2015 is a green crelly with gold & white glitters throughout. This also glows a beautiful lime green in the dark. Formula was actually really impressive on this one! I used three thin coats plus the Serum top coat and was very pleased at how it turned out.
This is definitely a great polish for St Patrick's Day! March 2015 will only be available until supplies last – and once it's gone, it's gone for good!
Are you loving March 2015?
Availability : Serum No 5
Price : $13
Social Media : Facebook | Twitter | Instagram
*Provided for an honest review. All opinions are my own*