Press Sample
Affiliate Link
Purchased
Liquid lipsticks have become all the rage this year. So many brands have been releasing them but there is one brand in particular that I think everyone has been going the most crazy for. I had the opportunity to try out 3 of the Anastasia Beverly Hills Liquid Lipsticks and from the very first swipe on my lips, I immediately ran to my computer and ordered 8 additional shades.
ABH offers a really great shade range and has 19 shades in total. (Fingers crossed they release more colors!)  I chose the shades I knew would look best on my own skin tone, but there are a few colors I still have on my wish list. As you can see, I went for mostly neutral pinks, bright pinks, darks & I couldn't resist that gorgeous bright purple.  These also have your standard doe foot applicator.
As I said, I did have 3 of these sent to me from PR, but enjoyed them so much that I decided to order a few more directly from the Anastasia website.  Ordering from that site was a complete nightmare for me. They took forever to ship and when I did end up getting my order, it was completely wrong. I had to call CS to get it fixed and then wait another week and a half to get the replacement. So just a heads up if you plan on ordering. These are also exclusively available at Macy's & macys.com. But enough about that – Let's get into what really matters – LIPSTICK!
*Picture Heavy Post*
These liquid lipsticks are described as a full coverage, intense pigment with a matte finish. I actually found them quite easy to apply and not overly drying like a few other liquid lipsticks that I have used in the past. They dry fairly quickly and the color you see on the outside is the exact color you can expect to see on your lips. I would also recommend using a clear lip liner if you need some help guiding. (and exfoliate exfoliate exfoliate!)  I found that they lasted quite a bit of time on my lips while I drank & ate throughout the day. The color is definitely intense. All of the swatches you'll see in a bit were ONE single swipe.
American Doll –  True Red
Baby Pink – Bubblegum Pink
Carina – Hot Pink
Heathers – Deep Brick Red
Lovely – Rosy Pink
Party Pink – Vivid Blue Pink
Pure Hollywood – Perfect Nude
Retro Coral – Candy Coral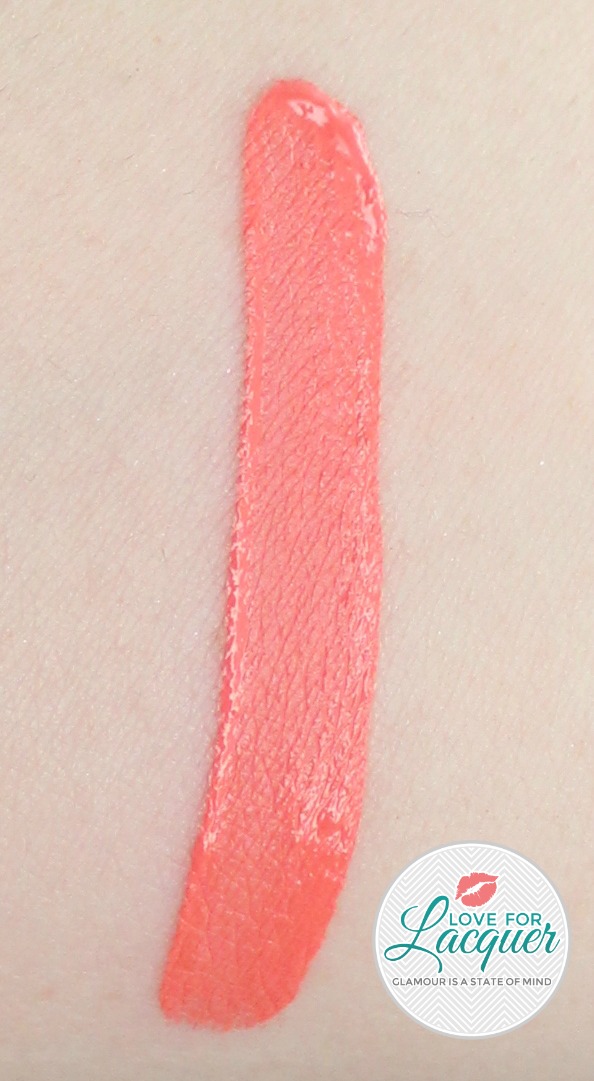 Sweet Talker – Watermelon Pink
Vamp – Deep Brown Red
Vintage – Royal Purple
As you can see from the swatches, they are INSANE. The amount of pigmentation is absolutely incredible. I'm REALLY hoping ABH makes it to IMATS NY this year because I definitely would love to complete my collection!
If you asked me to pick an absolute favorite, it would be Lovely. The color is just that. It's such a perfect pinky nude shade.
Have you tried any of the Anastasia Liquid Lipsticks? Are there any that stand out to you?
Availability : Anastasia | Macys
Price : $20 Each
Social Media : Facebook | Instagram  | Twitter
*Some products provided for review. All others purchased by me. Post contains affiliate link*