Press Sample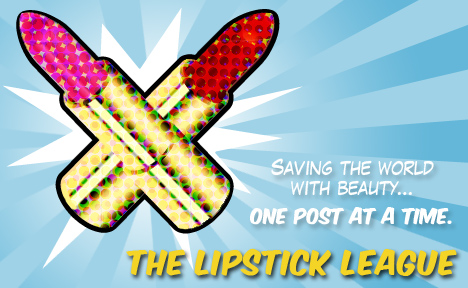 Happy Tuesday beauties! Today I have a VERY special post for you today! As you know, I was invited into The Lipstick League last year and today we are ALL going to be reviewing our favorite oils from BPAL or Black Phoenix Alchemy Lab. (Stay tuned to the end for an incredible giveaway opportunity!)
BPAL is an online company which specializes in perfume oils. When Stef told me to choose one, I about had perfume overload. They have SO many different selections so you are bound to find something that suits your taste.  They are cruelty free & use independent artists to create some of the beautiful labels you see on their amber apothecary glass vials.
The scent I decided to try out is called Eat Me. It was in their Beloved Favorites category and is also part of the Mad Tea Party collection.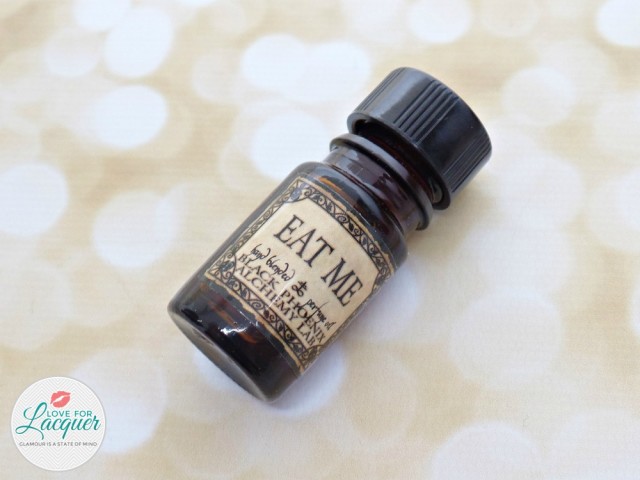 This scent is described as three white cakes, vanilla, and red and black currants. 
You guys. This oil smells INSANELY DELICIOUS. It absolutely smells like cake with a hint of spice.  I don't find the scent overpowering whatsoever.  I'm not usually one to gravitate towards food scents on my body, but once you put it on it transforms into the most delicious smelling vanilla.  I am definitely a fan!
I love that the site has a directory of their current catalogue so if you are looking for a specific scent or notes, that is definitely the place to start! You can find that here. They also offer sample sizes for $4 so you don't have to make a huge commitment right away in case you don't love the scent.
Overall, I am a HUGE fan of BPAL and will definitely be placing an order very soon! If you want to check out what the other Lipstick League ladies received, be sure to check out the links below!
So, does curiosity have the best of you yet? How would you like to WIN 12 oils from BPAL? All you have to do is head HERE and enter for your chance! All of the rules & regulations will be in that post. Good Luck!
Shop : BPAL
Price : $17.50 (5ML Full Size) | $4 (1/32oz Imp)
Social Media : Facebook | Twitter | Pinterest
*Provided for an honest review. All opinions are my own*