Press Sample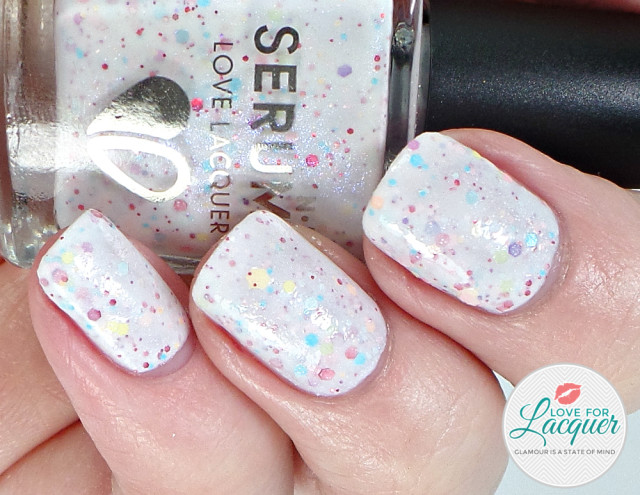 Happy Thursday! SO close to the weekend I can feel it! Except we're supposed to get a gigantic snowstorm so that kind of puts a damper on my weekend plans.
Today I have a very special shade from Serum No 5 to share with you! Serum will be participating in the February 2015 A Box, Indied which launches on January 26th.  Her polishes are always amazing so I am very excited for her! Serum will be joining forces with Black Cat Lacquer, Crows Toes, Elevation Polish & Hare Polish for the February box
Sweet Nothings was inspired by the yummy conversation heart candies and also glows blue in the dark.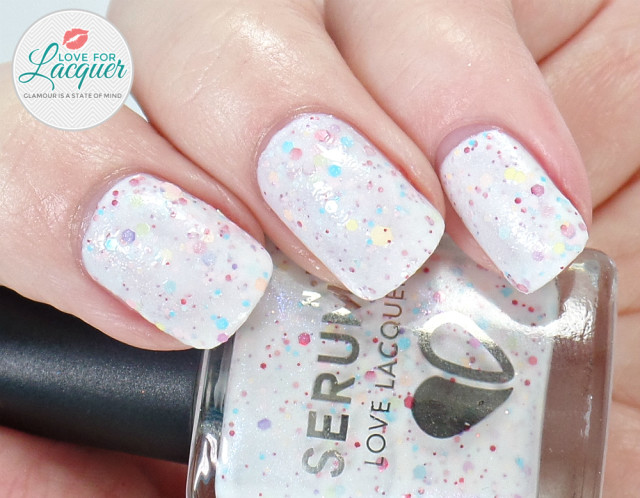 Sweet Nothings is described as a white crelly with pastel rainbow glitter and pink, red and lavender metallic glitters. I used three very thin coats for the photos and the Serum No 5 Need For Speed top coat. (Which by the way – I used one of the Serum cuticle pens today and it smells AMAZING)
It does dry to a gritty textured finish, so I would recommend using at least 2 coats of top coat if that's not your thing! I only used one and I was pretty happy with it.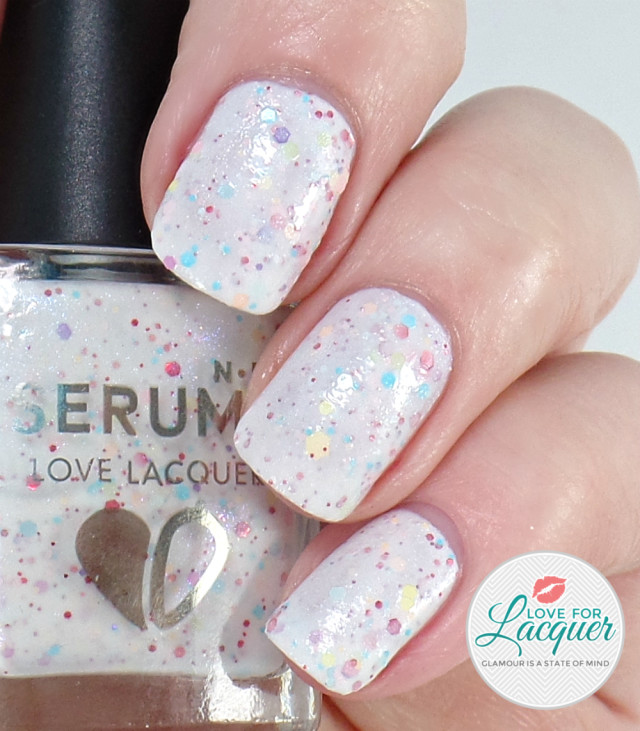 The February A Box, Indied will be available January 26th at 12pm MST & 7pm MST and will retail for $50.
What are your thoughts about Sweet Nothings? Does it remind you of conversation hearts?
Availability : Llarowe
Price : $50
Social Media : Instagram | Facebook | Twitter
*Provided for an honest review. All opinions are my own*