Thanks to RevelationsRX for sponsoring today's discussion

There are some days where you just need an hour to yourself and rejuvenate. As a busy stay at home mom, I definitely forget to take care of myself and my skin so I love when I can treat myself to an at home spa day even if it's only for an hour!  It just makes you feel more refreshed and alive and then gets you ready to begin the next crazy busy week.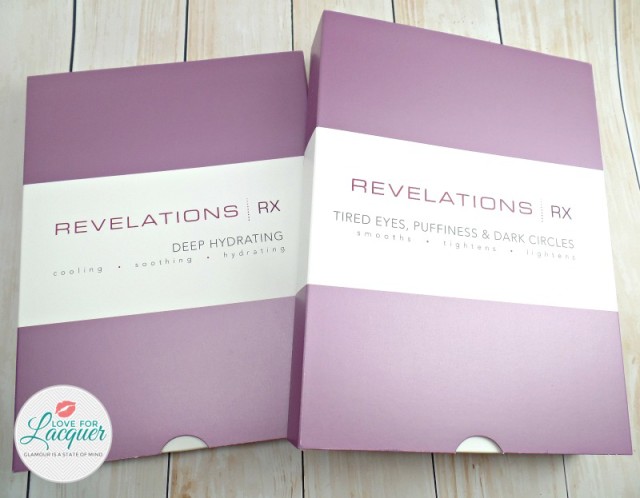 That's where RevelationsRX masks come into play. I recently had the opportunity to test out their Deep Hydrating Mask & Eye Mask sheet sets and I am absolutely in LOVE with the results. The eye mask set focuses on tired eyes, dark circles & puffiness which I definitely have a LOT of right now.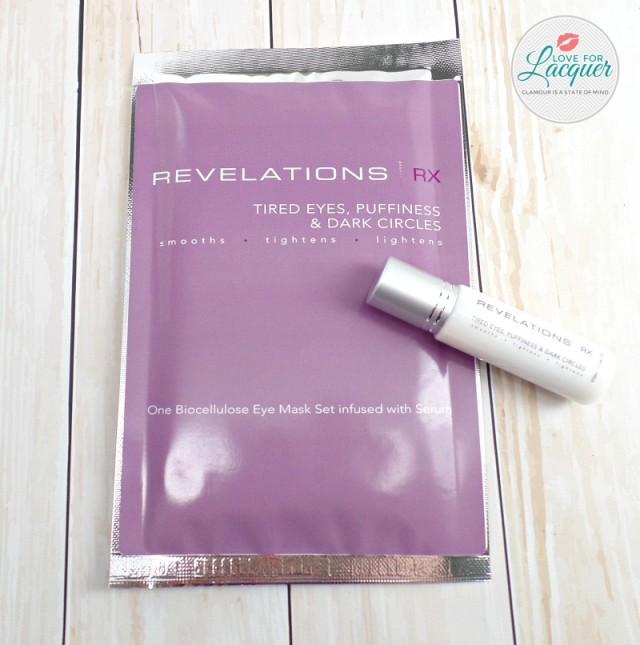 Today Ry & I are snowed in, so it was the perfect time to just take a few minutes for myself while he was watching a movie. I decided to go with the full deep hydrating mask as my skin has been so dry thanks to this lovely winter weather we're having.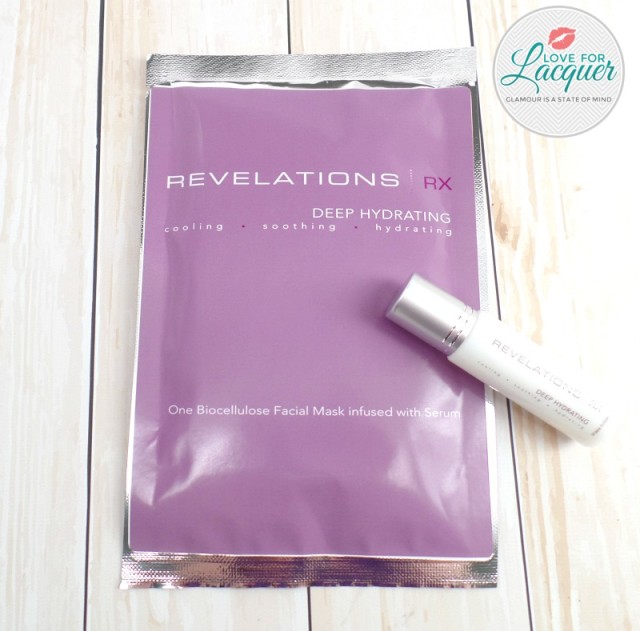 As soon as you put the hydrating mask on your skin, you get an instant cooling sensation. These are going to be amazing in the Summer when it's incredibly hot out!  The RevelationsRX masks are made of a material called biocellulose, derived naturally from coconuts. Soft, strong and absorbent, each facial mask applies 35mL of skin therapy serum, the equivalent of a full bottle of serum, in under an hour. The mask gently adheres to the natural contours of your face for a secure, comfortable fit. All RevelationsRX products are free of parabens, sulfates, petrochemicals, dyes, and synthetic fragrances.
Applying the mask was VERY simple. They include step by step instructions on the back so that it's completely fool proof.  The mask is sandwiched between two liners and forms to your face pretty nicely. The only problem I ran into was my face is so small and the mask was pretty large, so I kind of looked like Mrs. Doubtfire when I had mine on (Aka it was drooping on my chin area)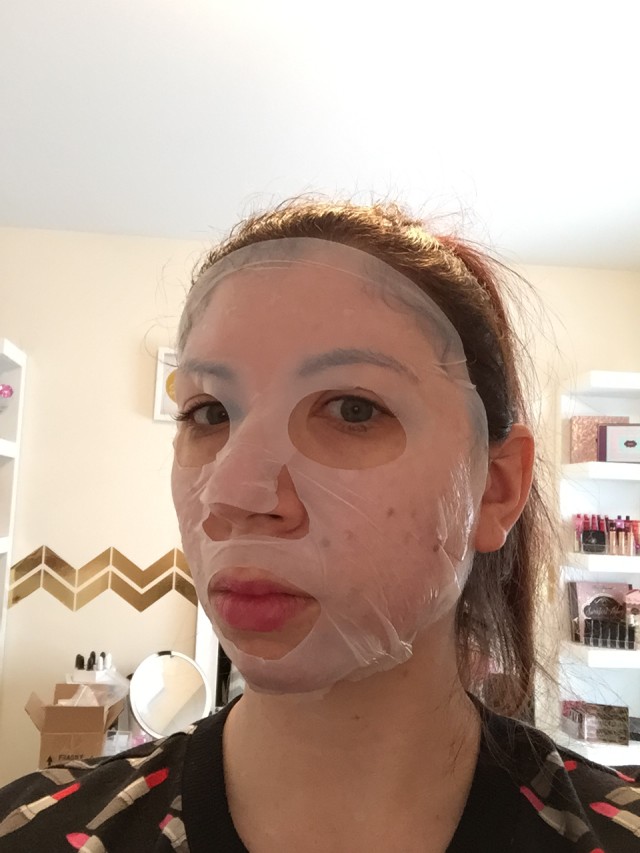 (apologies for the extremely scary photo lol)
Overall, these masks are pretty awesome and a great way to pamper yourself – even if you only have an hour! When I took the mask off, my skin definitely felt more hydrated and I just felt more awake and alive!
If you want to give RevelationsRX a try and pamper yourself, they have given me a special code to use! Use "LQ02″ for $15 off your first mask and a a free trial mask.
How do you like to pamper yourself?
*This post has been sponsored by Linqia & RevelationsRX. All opinions are my own*