Disclosure: This shop has been compensated by Collective Bias, Inc. and its advertiser. All opinions are mine alone. #PartyWithBigY #CollectiveBias
I don't know about your house, but in mine we LOVE watching the big game and eating tons of food! It's so much fun to get family and friends together and just have a great time eating and cheering for our favorite team. So what's on the menu this year? No party would be complete without wings! But not just any wing – 3 different flavors along with a buffalo dipping sauce for extra zing! Wings are SO simple to make and the dipping sauce literally only takes a few minutes to whip up!
Big Y is right down the street from me and is so convenient for doing all of my party shopping. They always have amazing deals and I LOVE getting extra savings with my Big Y shoppers card!  I always keep my fingers crossed that I'll win a gold coin! Let's get to the game day snacks!
We're going to be cooking up 3 different kinds of wings – Everyone loves a little variety!
You're going to want to grab two bags of frozen wings that you find in the Family Size section of Big Y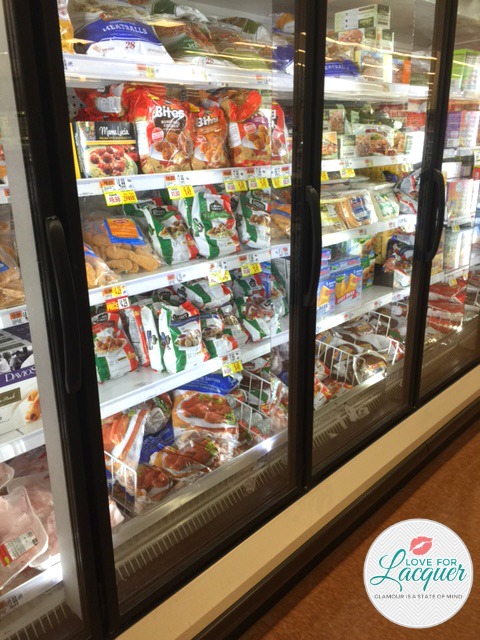 Lay out the frozen wings on a broiler pan covered in aluminum foil. I use the broiler pan so the fat drips into the plan and makes them extra crispy. Place in a 475 degree oven for one hour.
Let's get to saucing!
Garlic Parmesan : Probably the most simple recipe of all! All you need is 2 TBS freshly minced garlic, half a stick of butter and a generous handful of parmesan cheese. Render the garlic with 2TBS of butter. After the garlic is half way cooked, add the remaining butter. Toss the wings in the mixture and generously cover with grated parmesan.
Classic Buffalo : I took about 8 oz of Frank's Red Hot Wing Sauce jar, 2 TBS minced garlic and a whole stick of butter and melted them together on the stovetop. Toss the wings in the sauce & enjoy!
Honey BBQ – 1 Cup of your favorite BBQ Sauce and mix in 2 tablespoons of honey. Delicious!
In my house, my husband likes his wings spicier than mine. So instead of making the wings hotter, I like to make this yummy Buffalo dipping sauce for him while I dip mine in blue cheese dressing.
Buffalo Dipping Sauce : 2 oz Cream Cheese, 4oz Blue Cheese Dressing, 1/4 Cup Frank's Buffalo Wing Sauce, 1/4 Shredded Sharp Cheddar Cheese, Black Pepper To Taste. Mix everything in a microwave safe bowl and microwave for 1 minute or until the cheese melts. Stir well & you're done! 
Big Y has a TON of great game day items that would go perfectly with these wings!
Party Power Pack: two 30 inch super subs (roast beef, ham or turkey), party size pizza (one topping), 4 pounds of super tenders, InVinceIble Pizza (more info here:http://www.bigy.com/OurStores/FoodService/InVinceI…) InVinceible Sandwich (We start with a loaf of our famous LaCrosta Italian Bread, layer in a pound of meat (Ham, Pepperoni, Hard Salami and Capicola Hot Ham), add Provolone Cheese and top it with Lettuce, Tomatoes, Roasted Red Peppers, Onions, Banana Peppers, Mayonnaise and Basil Pesto.)
Party special: party size cheese pizza, 12 super tenders, one liter bottle of coke. $24.98 with silver coin
Smaller party special: large cheese, 6 super tenders, one liter bottle coke $12.98 with silver coin
Do you love Big Y as much as I do? What will you be serving up for the big game?
*Disclosure: This shop has been compensated by Collective Bias, Inc. and its advertiser. All opinions are mine alone. #PartyWithBigY #CollectiveBias*