Hi loves! So most of you know, I had the opportunity to attend IMATS in NYC with some of my favorite ladies and it was an incredible time! It was definitely a whirlwind experience, so I'm going to try & break down my favorite moments for you!
The first place the ladies & I hit up was Lime Crime.. and I am SO glad we decided to do that first! The line was insane and I think we ended up waiting almost 2 hours! Surprisingly enough, it went by extremely fast (And that's where I met my first blog reader! That was incredible!)
The Lime Crime booth was definitely the busiest and the most original. One of the girls (Her name is escaping me right now) was actually on The Voice!
My friends & I joked around about how enormously huge the bags were for 1 tiny lipstick. But look how cute they are?!
Next we hit up Makeup Forever.. That line wasn't TOO bad. It was so awesome to see the makeup transformations while you were waiting!
And of course, our next step was the Jesse's Girl booth! I actually work with them on my blog so it was really nice to meet Jesse & Julie G in person! They gave us a sneak peek of their new Spring collection and hooked us up with some free shirts!
We also hit up booths such as Wayne Goss, Sigma, Stila & Tat2U. The experience was definitely one I will never forget and for my first time being there, I wish we had covered SO much more! But waiting in lines for 2+ hours kind of kills your entire day. Other than that, I will absolutely attend next year and hopefully have a better game plan!
After IMATS, the girls & I had the opportunity to attend the NYX party Saturday night. This was definitely a highlight for me!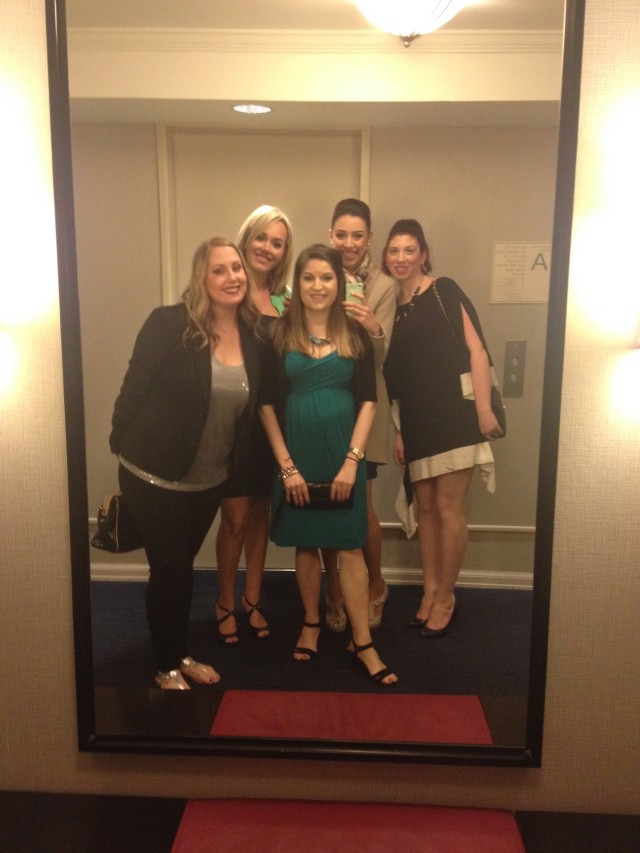 Right when you walked in, you were greeted with tables full of the new NYX collections that you could test out and play with. And of course, they had a bar with NYX themed cocktails, food & adorable macarons!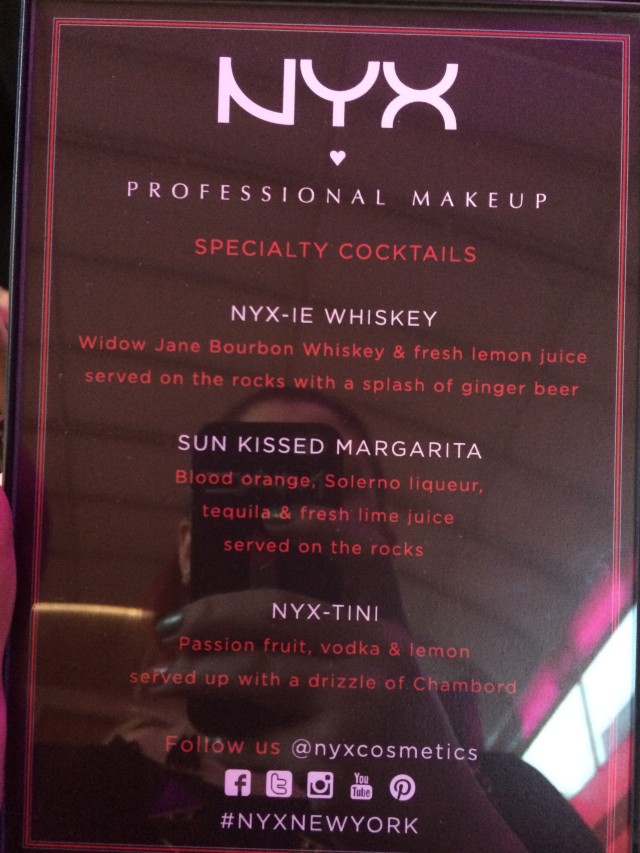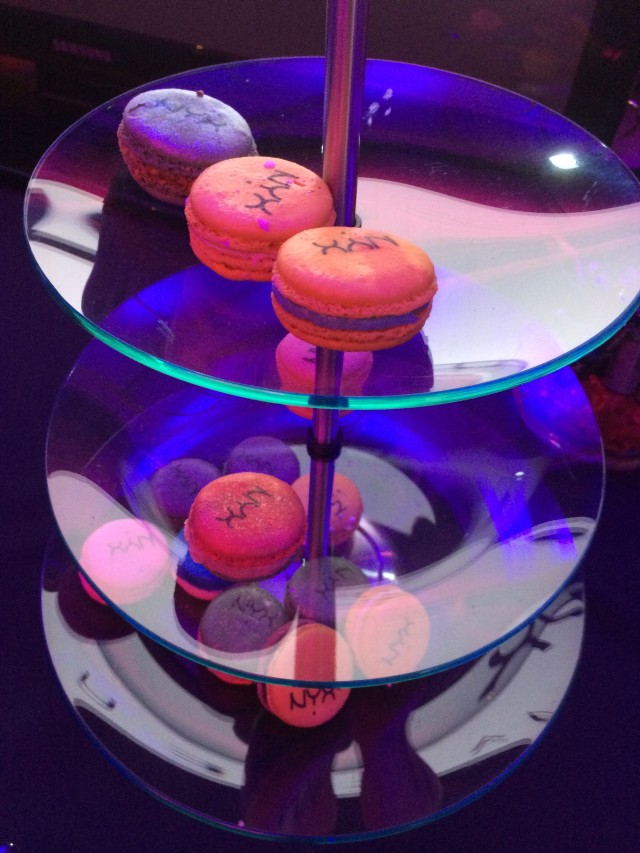 Dani & I were able to get a ton of great photos together in front of the NYX screen. Seriously you guys – This event was no joke. There was a booth where you could create a cool flip book, dancing and it was so amazing to interact with a ton of bloggers / vloggers in the community.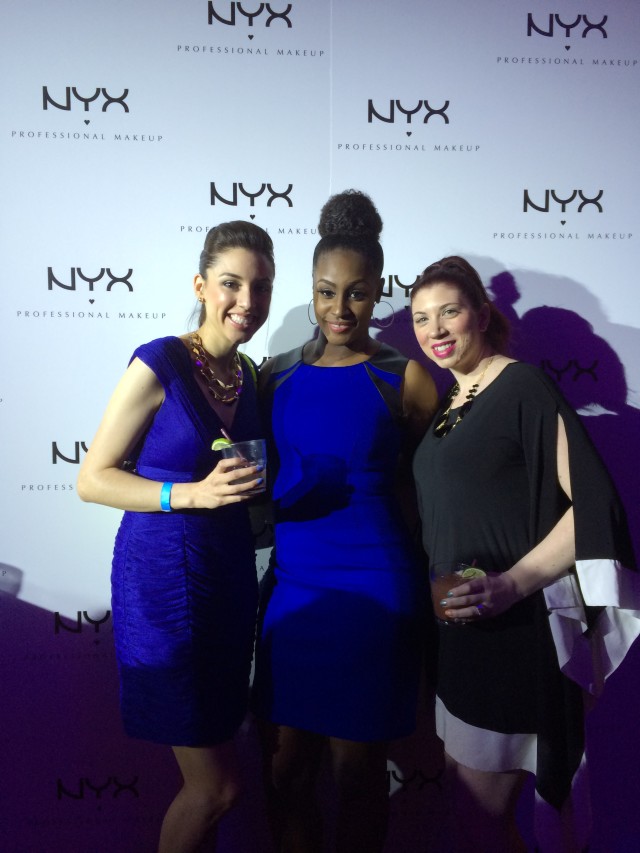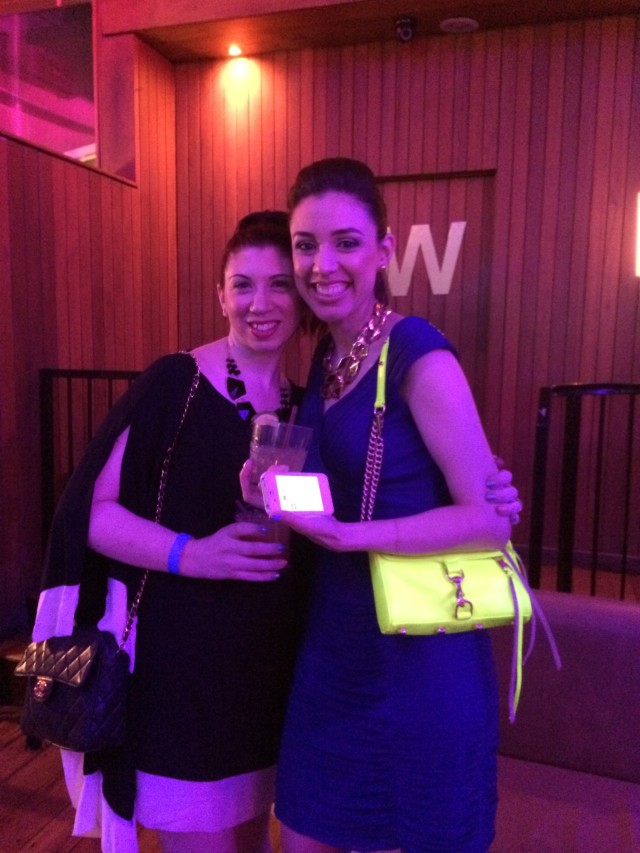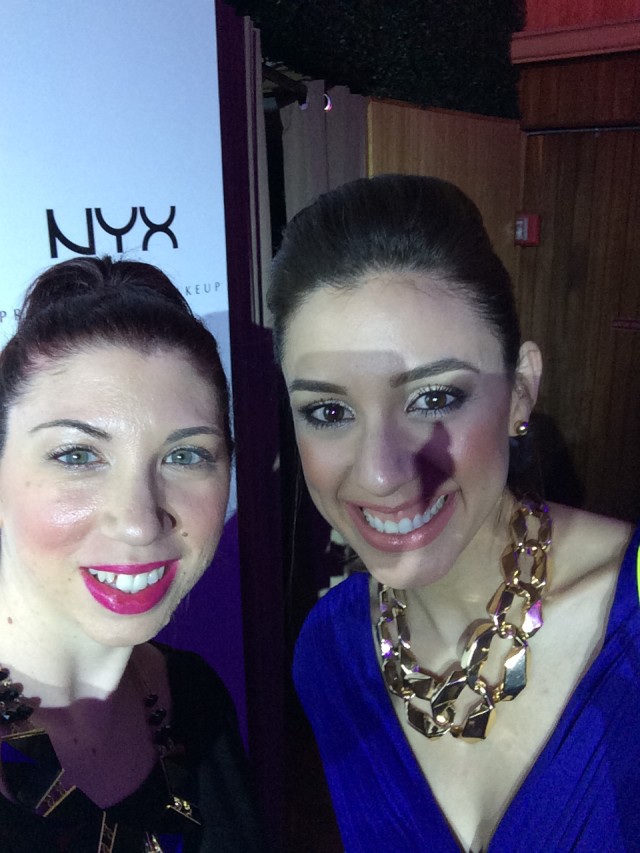 I also had the opportunity to meet a reader of my blog – That was SO surreal! Nicole was literally almost in tears when we met and it made me feel so incredible inside!
The party was such an amazing experience and I am hoping to have the chance to attend again next year! Thank you so much to NYX for having me & to the wonderful PR people at IMATS for allowing me to have a press pass for the weekend!